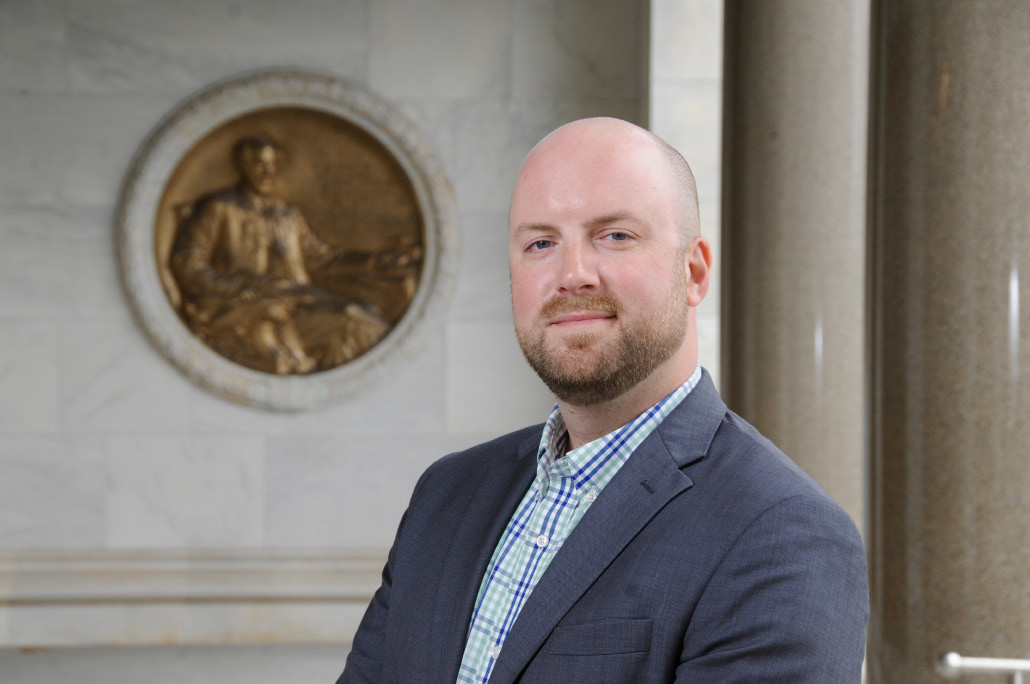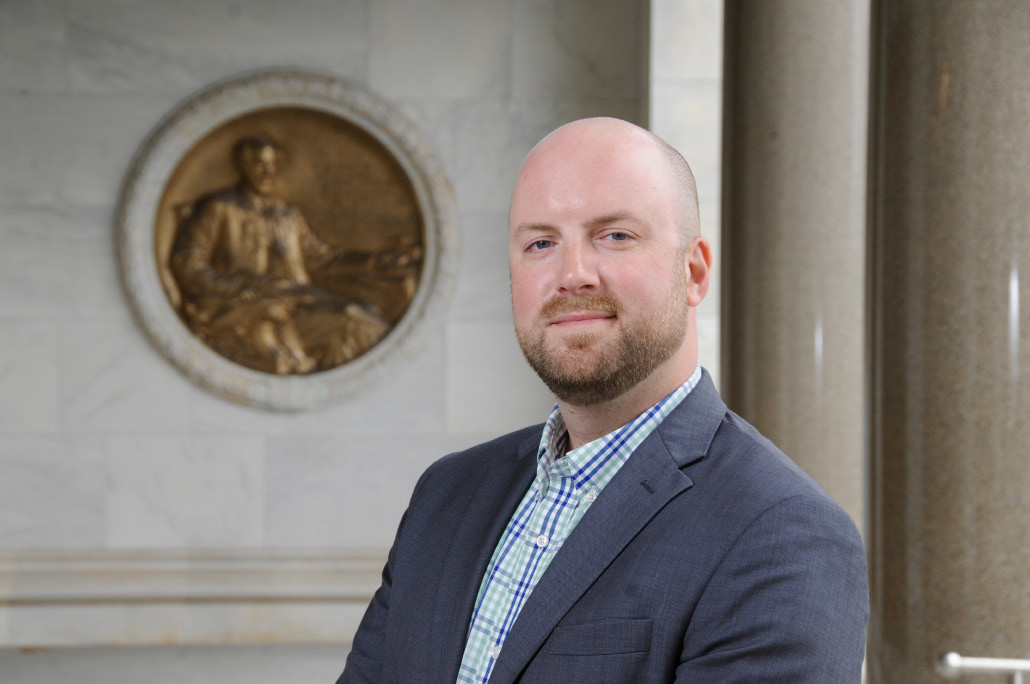 It wasn't long ago when people looking to spend tens of millions of dollars bankrolling cannabis entrepreneurs were frowned upon by society, not to mention performing an illegal act.
But these days, as an increasing number of states legalize marijuana for recreational use, the financiers are people like Devin Schleidt, owner of Greater Hartford-based business advisory firm Schleidt Works, who is launching a $30 million venture fund to help seed up-and-coming cannabis businesses in Connecticut.
Schleidt's fund, Connecticut Cannabis Capital LLC, will invest in prospective cannabis growers, dispensaries and manufacturers looking to get into the state's recently-established recreational marijuana market, which is projected to generate hundreds of millions of dollars in annual revenue.
Such private funding could be the financial lifeline many cannabis entrepreneurs will need to launch their businesses in Connecticut, as more traditional methods of financing still remain elusive due to marijuana's status as a federally illegal substance.
In the legalization law, state lawmakers also offered a sweetener to private investors, allowing them to use Connecticut's angel investor tax credit if they invest in social equity marijuana companies. There's also $50 million in state funding set aside for the Social Equity Council, which could help some startup cannabis companies.
"I know people [in other legal states] who have got licenses, but they still have difficulty raising money," Schleidt said. "There are a lot of people who come to me and say, 'Devin, I want to get into this industry, how do I do this?' "
The safest bets
Schleidt didn't disclose how much he's raised so far, but said he thinks he'll reach the $30 million mark within a year. He said he does business advisory work for several cannabis entrepreneurs in Massachusetts and that's helped him develop expertise in the kind of businesses in which he'd feel comfortable investing.
He said his strategy will be to invest in companies that have the majority of their funding in place and final licensing approvals from the state.
The safest bets will be on operators who already launched a successful cannabis business in another legal state and would like to replicate that in Connecticut, Schleidt said. Most of his funding decisions will come down to the strength of the business plan and management team.
"Some of these are going to be successes, some of them are going to be duds," Schleidt said. "My goal is to place [investors'] money with the least amount of risk."
Credit union interest
While independent-minded entrepreneurs like Schleidt will offer cannabis companies a potential funding option, more tightly-regulated lending institutions remain more skittish about serving the industry.
Nearly all credit unions on Bruce Adams' radar are looking for ways to get into Connecticut's adult-use cannabis market in the coming months and years, when many expect to see a "green rush" of marijuana-related revenues, he said. Adams, president of the Credit Union League of Connecticut, said risk is the main factor that gives his members pause in working with cannabis businesses.
Unlike banks, credit unions aren't regulated by the Federal Deposit Insurance Corp. (FDIC), which bans institutions from engaging with the cannabis industry. The nonprofit financial institutions are overseen by the National Credit Union Administration (NCUA), which released guidelines in 2019 allowing the industry to provide services and even lend to legally-operating cannabis companies. But credit unions that serve the industry have stringent reporting requirements and cataclysmic penalties for violations or mistakes, Adams said.
Before NCUA gave its tacit blessing to marijuana businesses, the U.S. Treasury Department's Financial Crimes Enforcement Network (FinCEN) released a memo in 2014 saying financial institutions may serve the industry but must closely monitor those customers, and file frequent reports detailing the amount of account deposits, withdrawals and transfers.
Even if a credit union makes an honest mistake in a filing, or fails to catch some type of illegal activity, it could lose its federal insurance, effectively forcing it to close.
"Given how much reporting they need to do, the [credit union] literally may be hiring multiple new people to accommodate this new account," Adams said, adding credit unions will likely charge marijuana businesses higher fees and interest rates for the added risk. "If they mess up, it can cause the whole credit union to be shut down."
Trust but verify
Paul Dunford co-founded North Haven-based Green Check Verified to help more traditional financial institutions feel more comfortable serving cannabis customers. His company audits marijuana businesses and verifies whether they're operating within legal bounds.
Dunford said he's seen increased interest among financial institutions, including banks and credit unions, in Green Check's services since Connecticut legalized recreational cannabis.
"When you legalize adult use, you get this explosion of licenses, this explosion of commerce," Dunford said. "You get this market opportunity that is really bright and vibrant."
But lenders have little interest in taking a chance doing business with someone who lacks a good track record in previous ventures, he said.
In addition to the regulatory risks, lenders can't use a cannabis company's product as collateral, and pot shops aren't eligible for bankruptcy protection. Further, most financial institutions simply don't know how to gauge whether a cannabis business plan is likely to succeed.
"There are no underwriting models," Dunford said. "A financial institution that does not understand the cannabis industry really doesn't know where to start."
For all these reasons, Bob Lickwar, a CPA and partner in the Farmington office of accounting and consulting firm UHY LLP, questions whether newer entrepreneurs who don't already have strong investor backing will be able to access loans and other financial services.
UHY also operates in Michigan, which has a legal recreational market, and credit unions there that lend to cannabis companies offer interest rates upwards of 15%. Traditional bank loan interest rates typically range from 3% to 13%, according to credit reporting agency Experian.
"While there's a bucket of resources out there, will they be available to everyone looking to enter the market?" Lickwar asked.
Other financing options
When debating and writing the cannabis legalization law, legislators grappled with the likelihood that independent entrepreneurs would run into difficulty finding capital, said state House Majority Leader Jason Rojas (D-East Hartford), who was instrumental in passing the law. That's why they included access to the angel investor tax credit, and provided the Social Equity Council with a $50 million fund.
How that pot of money gets used will be determined in the months ahead, but some could be set aside for social-equity startups or an incubator program.
Meantime, the angel investor tax credit applies to Connecticut-based investors who put money into cannabis ventures categorized as social equity businesses. It guarantees these investors 40% of their money back in the form of a tax credit.
That could incentivize investors to seed cannabis companies, Rojas said. But he acknowledges independent cannabis entrepreneurs will still face strong financing headwinds.
"I think there's a recognition that someone has to have some resources on the table to access the cannabis market," Rojas said. "There are only so many things we can control through the law."
Jason Ortiz, founder and immediate past president of the Minority Cannabis Business Association, said he expects social equity businesses and smaller entrepreneurs will have to raise most of their money through friends and family, and look for angel investors to put them over the top.
He doubts financial institutions will pay much attention to the smaller players, but is bullish on the tax credit's ability to incentivize investors.
"Most of the public and investors understand the financial opportunity in this," Ortiz said. "Most people don't question whether it's possible to make millions of dollars selling cannabis."