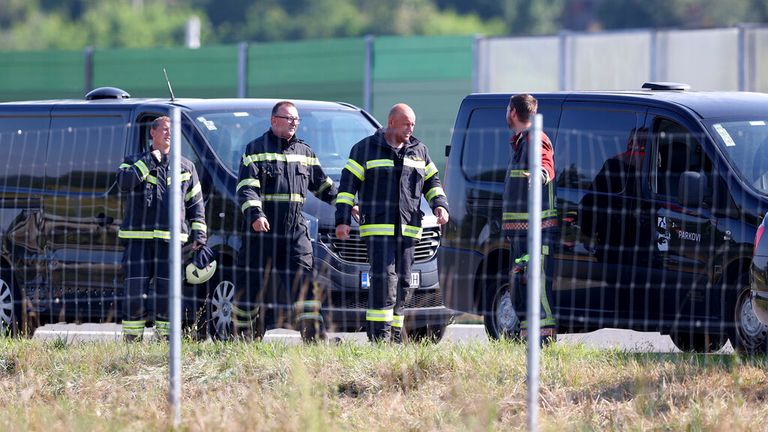 At least 12 people have been killed and 31 injured after a Polish bus full of religious pilgrims skidded off a road in northern Croatia on Saturday morning.
Some 18 people out of the 31 injured have suffered serious injuries after the bus crashed off the A4 motorway in Podvorec, about 50km north of the capital Zagreb.
The most likely cause of the crash was that the driver fell asleep, state broadcaster HRT reported.
"All the victims are Polish citizens – we can confirm this at this moment," a spokesman for the Polish Ministry of Foreign Affairs told broadcaster TVN24.
"The bus has a Warsaw license plate."
The passengers were traveling to Medjugorje, a Roman Catholic shrine in southern Bosnia, Croatian Interior Minister Davor Bozinovic said.
Officials from the Polish embassy in Croatia were heading to the scene this morning, according to a spokesman for the Polish Ministry of Foreign Affairs.
Emergency services were deployed after the accident happened around 5:40 a.m. near Breznicki Hum in the direction of Zagreb, police said.
The cause of the accident is now being investigated.
The section of road near the scene has been closed to traffic in order to rescue the passengers.

Image:
Emergency services at the scene of the tragedy Photo: AP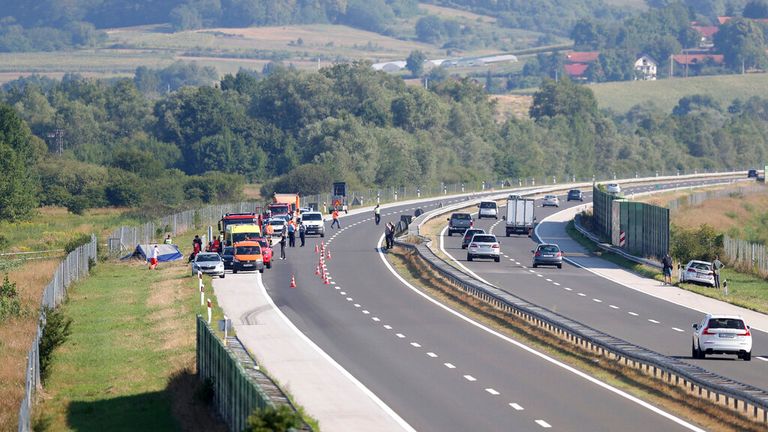 Image:
The scene of the accident in Podvorec where at least 11 people have died Peak: AP
Medjugorje is said to be the site of a series of apparitions of the Virgin Mary, said to have been first seen by six local children in 1981.
The village, located 12 miles (20 km) east of the border with Croatia, is now a popular destination for followers of the Catholic faith.
Croatia's Minister of Foreign and European Affairs, Gordon Grlić Radman, expressed his condolences to the victims of the accident and wished people a speedy recovery.
"The Croatian people stand in solidarity with Poland and its citizens," he tweeted.