The proposal is to ask factories to choose different days off instead of all remaining closed only on Friday, Minister of State for Power and Energy Nasrul Hamid said in an interview.
Bangladesh is considering staggered holidays for garment manufacturers to deal with a worsening energy crisis caused by fuel shortages, according to a government minister.
The proposal is to ask factories to choose different days off instead of all remaining closed only on Friday, Minister of State for Power and Energy Nasrul Hamid said in an interview. "We sat down with business leaders on Sunday and they accepted our proposal in principle," he said.
Read also: Bangladesh seeks China's help to repatriate Rohingya refugees
The rolling holiday system for different industrial areas is expected to reduce pressure on demand for electricity as well as fuel for public transport, Hamid said. The South Asian nation, also the world's second-largest garment exporter after China, has resorted to power cuts to preserve fuel reserves amid war-induced energy price shocks, and has separately targeted multilateral lenders, including the International Monetary Fund, for loans to bolster its foreign. reservations as import ticket balloons.
The proposed measure will save up to 550 megawatts of electricity a day at a time when power outages are extending beyond the original one-hour schedule to at least three hours in some areas.
The government recently announced a 52% increase in fuel prices, a record jump for the nation, which led to street protests. Soon after, transport operators increased bus fares, which increased public discontent.
Read also: Bangladesh police bust social media star for being 'too ugly to sing' and make him apologize for destroying classics
The energy crisis worsened after volatile global prices forced Bangladesh out of the spot market for liquefied natural gas cargoes, Hamid said in an earlier interview. The government stopped buying spot LNG cargoes in June.
Bangladesh imported about 30% of its LNG on a spot basis this year, down from more than 40% last year, according to Bloomberg NEF.
Subscribe to our best newsletters
You have successfully subscribed to the newsletter
Thanks for subscribing to our Daily news capsule newsletter
Close the story
Less time to read?
Try Quickreads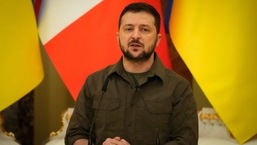 'There are no talks if Russia holds referendums': Zelensky on the war in Ukraine Top points
With the war between Ukraine and Russia in its sixth month, Ukrainian President Volodymyr Zelensky on Sunday ruled out talks on whether Russia would hold referendums in the occupied areas of the war-torn country. Read: 'Ukraine puts civilians at risk', says Amnesty report; Zelensky reacts Here are the latest developments: 1. Read: Man of Russian origin marries Ukrainian bride in Dharamshala 4.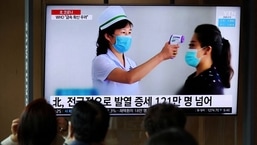 North Korean Parliament to discuss anti-epidemic policy and rural development
North Korea will hold two key meetings, including one to review the country's anti-epidemic policy, in the coming weeks, state media said on Monday, as it claims there have been no new cases of COVID-19 since late July. North Korea's Supreme People's Assembly, the isolated state's rubber stamp parliament, will meet on September 7 to discuss the law on rural development and organizational issues, according to the official KCNA.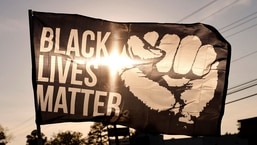 More than 600 children searched by London police, mostly black boys: new data
London's under-fire police force searched more than 600 children over a two-year period, most of them black boys, according to new figures released on Monday. England's Children's Commissioner Rachel de Souza said she was "deeply shocked" by the figures after obtaining them from the Metropolitan Police. The 15-year-old black girl was strip-searched by women in 2020 after being mistakenly suspected of carrying cannabis, even though they knew she was menstruating.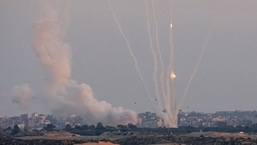 Israel and Palestinian militants declare a truce in Gaza
The three-day clashes echoed preludes to previous Gaza wars, although they were relatively contained as Hamas, the ruling Islamist group in the Gaza Strip and a more powerful force than Iran-backed Islamic Jihad , had so far remained on the sidelines.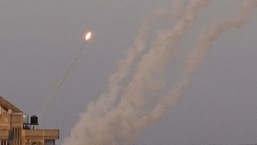 Five more dead in Gaza amid reports of truce: Health Ministry
Five more people were killed in Gaza on Sunday evening, the enclave's health ministry said, amid reports that a ceasefire between Israel and Palestinian militants could be imminent. "Thirty-six martyrs, including 11 children and four women, and 311 wounded," the health ministry said, raising the death toll in the Palestinian enclave to 31 since fighting began on Friday.