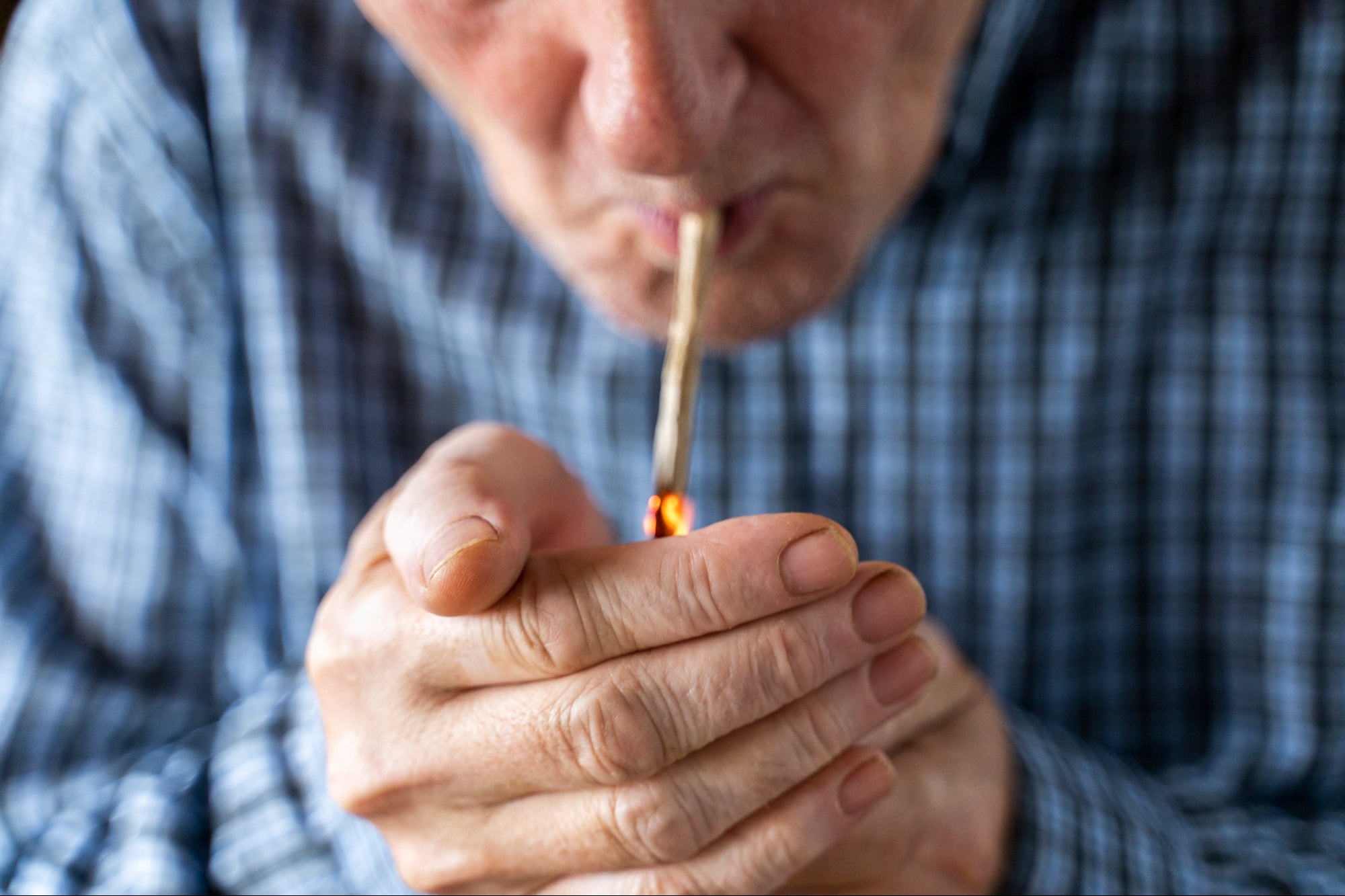 Opinions expressed by Entrepreneur contributors are their own.
Seniors are turning to medical marijuana more than ever to treat chronic pain. And for good reason. A new study has concluded that not only does cannabis reduce pain levels, it also has the overall effect of improving seniors' quality of life.
The Israeli study, published in the medical journal Frontiers in Medicine, found that seniors who use cannabis report a higher quality of life. Cannabis also helped seniors address specific conditions. For example, among patients with post-traumatic stress disorder (PTSD), 91 percent reported rated cannabis treatment as a success.
Also, 84 percent of the patients with inflammatory bowel disease reported cannabis treatment as successful, as did 78 percent of patients with chronic pain. Overall, almost 71 percent of the seniors reported treatment success.
RELATED: Seniors Are Using Cannabis More Than Ever in the U.S.
Less stigma around the plant
Stigmatizing something has a powerful effect. People over the age of 65 have spent most of their lives inundated with negative messaging about the use of cannabis. But that has changed radically in the past decade.
With legalization sweeping large sections of the country, seniors now feel more emboldened to speak with physicians about the potential of using cannabis to address their health issues. A 2020 study found use had almost doubled among seniors between 2015 and 2018.
According to the Harvard Medical Journal, "a confluence of factors seems to be responsible, including the decrease in stigma associated with cannabis use and the increased interest in the use of medical marijuana by older patients. Stigma is a complicated issue, but most would agree that the stigma associated with cannabis use is lessening, especially for medical cannabis."
The effectiveness of cannabis is also a factor. For years, seniors have said they can better manage pain with cannabis, and in many cases people have stopped using opioids once they start using cannabis.
RELATED: Many Seniors Are In Pain, and the Cannabis Stigma Prevents Them from Getting Relief
A new study looked at records for 10,000 patients
The cohort in the study from Israel included about 10,000 patients with an average age of 55 who used federally mandated cannabis products over six months. The most frequent diagnosis for member of the cohort was cancer, pain, or PTSD.
In addition to the improvements for those with cancer, inflammatory bowels, and chronic pain, seniors reported a better life quality. When the study began, only 13 percent of the seniors said they had a good quality of life. After the six-month study, that number rose to 70 percent.
Also, about 40 percent of those who used opioids stopped using them, while 25 percent of those who used antidepressants stopped using them.
The researchers concluded: "Supervised medical-cannabis treatment is associated with high adherence, improvement in quality of life, and a decrease in pain level with a low incidence of serious adverse events."
That's more good news for seniors who want to try medical marijuana for their conditions and for the cannabis businesses focusing on serving this growing cannabis-buying demographic.
Follow dispensaries.com on Instagram to stay up to date on the latest cannabis news.