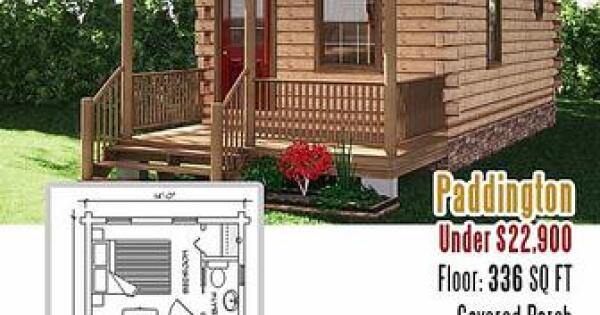 The Borough of Newtown Zoning Commission (Borough Zoning) conducted public hearings on cannabis-related changes to the regulations and "granny pod" apartment structures during its meeting at the Edmond Town Hall on September 8.
There were no members of the public present at the meeting.
The first application of the evening was for text amendments to the Borough Zoning Regulations to add the definition of "cannabis," add the definition of "cannabis establishment," and to make cannabis establishments a prohibited use.
Borough Zoning Chair Doug Nelson began by saying, "'Cannabis' shall mean marijuana as defined in section 21a-240 of the Connecticut General Statue… 'Cannabis Establishment' shall mean a producer, dispensary facility, cultivator, micro-cultivator, retailer, hybrid retailer, food and beverage manufacturer, product packager, delivery service or transporter all as defined in the Connecticut General Statute 21a-240."
Additionally, he noted that "Cannabis Establishment" would be listed under section 4.03.E of the regulations' list of prohibited uses in the Borough.
Nelson said he submitted this proposal to the Western Connecticut Council of Governments (West COG) and it responded, "The opinion of the West COG staff is that the proposal is of local interest… [it] is not being forwarded to adjacent municipalities and the regional staff is making no comment."
He also read the referral letter from the Newtown Planning and Zoning Commission, dated August 12, that stated the group "found the proposed text amendments are consistent with the plans of conservation and development."
Borough Zoning member Claudia Mitchell asked where people would buy cannabis if it was made a prohibited use in Newtown.
"I would like to know if someone needed medical marijuana or wanted personal marijuana where would they get it," she inquired.
While there was no clear answer presented, Borough Zoning member Margaret Hull brought up that they should have the town's input on deciding about if it should be a prohibited use.
Nelson noted there is concern that someone can come to them right now to propose a cannabis establishment and there are no regulations in place for it.
Rob Sibley, Borough Zoning coordinator and Land Use deputy director of planning, said the town itself decided to make it a prohibited use because they felt "time was of the essences" and with the understanding that it can always be revisited in the future.
"As the Borough Zoning Commission, you are at a point where you can make those same decisions," he said.
Borough Zoning member David Francis proposed that instead of prohibiting cannabis establishments, they amend it to be a special permit with public hearings. However, Sibley explained that the regulations for zoning allowed uses are a yes or no, not through a special process.
Members of the commission voiced that they feel they need more time to figure this out. They discussed, however, that by not prohibiting it that night, it is an allowed use.
For background context on the possibility of someone proposing a cannabis establishment in the Borough, it was noted the Town of Newtown received numerous phone calls with interest until it was announced that town was prohibiting it. Then they had some calling to challenge the decision.
Nelson mentioned that in Connecticut, cannabis establishments are "allowed one per 25,000 people," and that while the Borough only has 2,000 residents, it is not clear if they are eligible to have one.
Since it is unclear if they even qualify for one, Nelson added, "I think it is important that even if it is a separate zoning requirement, it should be done hand-in-hand with how the town [votes]."
The Borough Zoning closed the public hearing and took a vote to approve the three proposed text amendments pertaining to cannabis. The vote passed 3-2.
'Granny Pods'
Nelson then opened the second public hearing of the night, which pertained to opting out of "the installation of temporary health care structures also known as 'granny pods.'"
The topic is not new to Newtown and was a topic of discussion back in late 2017, according to articles published in The Newtown Bee.
At the meeting, Nelson explained, "The idea of it is if you have someone you are taking care of… you could have a facility for taking care of them on your residence. They call it a temporary health care structure for a reason. Temporary means it is used for a particular person until that person gets better or passes away."
Nelson said that back when it was first discussed years ago, the town opted out of it but the Borough did not.
"The reason why it came up again is it is in the new [state] statute changes," Nelson explained.
He noted that granny pods do not relate to the regulations pertaining to accessory apartments.
"I think the biggest challenge [with granny pods]… is the enforcement issue," Nelson said. "How do we make this work?"
He explained that there is a lot of documentation that is needed, including information about the mentally or physically impaired person, the structure itself, deciding when the structure is no longer needed, what if it is not take it down, etc.
"The enforcement aspect is very difficult," Nelson reiterated.
Sibley agreed that is it not as simple as assessing the structure for a certain spatial size.
When asked if there have been issues with structures in town and how it comes to his attention when someone is not following the regulations, Sibley said sometimes people call to complain or fill out a form anonymously.
"The process of a smaller home being used and abused has been pervasive over the years," Sibley said.
Upon closing the public hearing, the commission unanimously approved the vote to opt out of installation of temporary health care structures (granny pods).
In the Borough Zoning Commission's meeting minutes, a detailed list of additional information was provided for the voting rationale.
It stated, "The Borough of Newtown has various zoning options for housing of impaired individuals in residential zones, including… 1. 4.07.F — Accessory Apartments attached to a single-family dwelling. 2. 4.07.G — Accessory Apartments detached from a single-family dwelling. 3. 4.07.C — Keeping of not more than two roomers or boarders by a residential family is allowed, exclusive of domestic help."
For zoning enforcement issues, it indicated, "1. Enforcement of all the conditions including verification of impaired resident status, caregiver status, medical documentation reviews are all beyond traditional zoning officer jurisdiction. 2. Removal of the structure once vacated by the impaired person will be problematic. If the dwelling refuses to remove the structure, enforcement would be difficult and probably lead to costly court proceedings. 3. There is no language in the statute addressing the disposition of the structure after the Borough calls the bond and removes the structure."
Lastly, it mentioned, "Health Department Issues: 1. Public Health Code requires each structure to have a separate septic system. 2. Attaching a one (1) bedroom structure to the existing septic system would require a state exception."
Nelson shared that the decision will now go to the Borough Board of Burgesses for review.
The next regularly scheduled Borough Zoning Commission meeting will take place Wednesday, October 13, at 7 pm. For more information about the Borough Zoning Commission, visit newtown-ct.gov/borough-newtown.
=====
Reporter Alissa Silber can be reached at alissa@thebee.com.
This ad illustrates one of hundreds of options for so-called "granny pods" — small attached or unattached living dwellings presumably to be occupied by relations who are under the care of a primary property owner. Following a recent public hearing the Borough of Newtown Zoning Commission unanimously voted against permitting the installation of these temporary health care structures or granny pods in its jurisdiction.