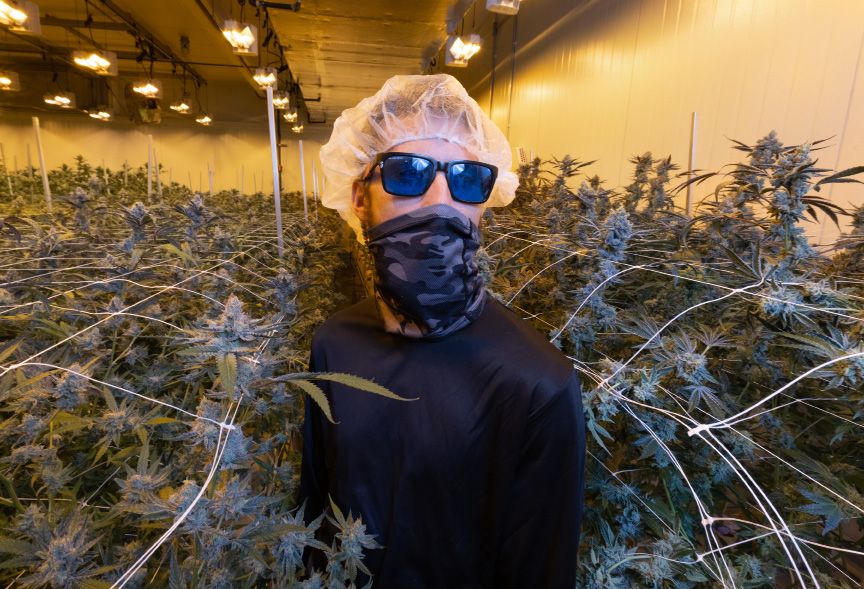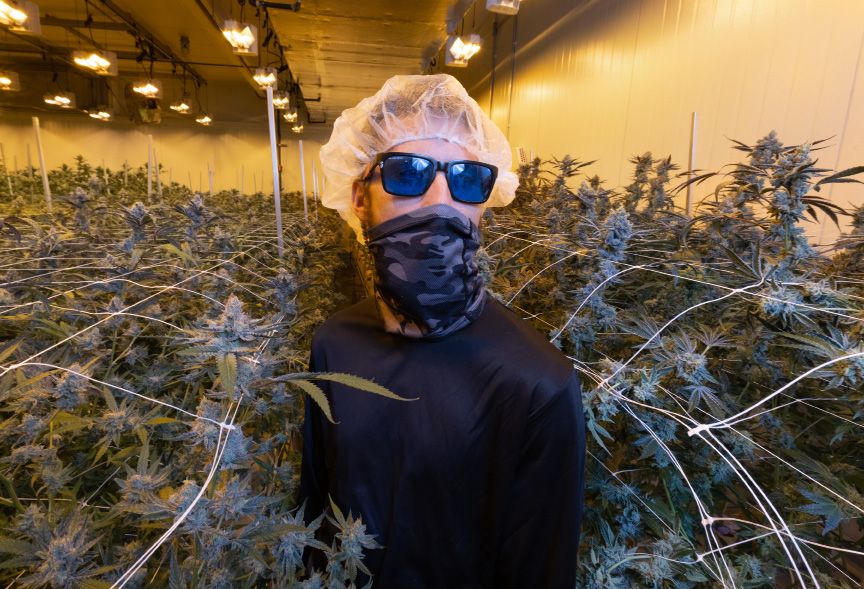 As cannabis companies vie for state licensure in Connecticut, one security official working for cannabis companies here said they'll have to keep a sharp eye on internal theft, as they also protect against external threats.
Additionally, legalization presents new opportunities for security firms that work in Connecticut, but smaller firms may find cannabis a difficult market to break into, said Matt Gifford, director of sales for legal cannabis at Bethel-based CustomVault and its BranchServ division — both of which were recently acquired by Rocky Hill-based Convergint Technologies.
Gifford has worked in cannabis security in Connecticut since 2010, when he worked with prospective medical growers on security plans ahead of medical cannabis legalization. His company worked with two of the state's four largest growers and has built security, or been involved in the design phase, for 14 of the state's 16 dispensaries, he said. The company currently works with over 250 cannabis facilities across 25 states.
Similar to the situation in medical marijuana, internal loss prevention will likely be the focus of cannabis security systems, Gifford said. Security systems focused on internal theft usually include two redundant and separate alarm systems, card access and video surveillance.
By having all these layered systems work in sync, it is possible to diagnose breaches in security, said Gifford. In one internal issue his company dealt with, they were able to audit the systems together to track exactly who was taking the product.
"I'm not saying there isn't a threat from the exterior, but so much of the threat is from the interior within cannabis," said Gifford. "The real, continued threat, which is a problem these owners need to focus on, is the internal diversion. Having these layered systems — it is very easy for the issues to be diagnosed and dealt with."
Advances in apps that tie into the security system make it easier for owners and managers to deal with potential threats in real time. For example, they can check security camera feeds from phones or tablets when an alarm is triggered. They can call police if burglars tripped the alarm, or shut off the system if something accidentally set it off.
Many of these security measures are required by the state of Connecticut, Gifford said. While all states regulate the security of cannabis facilities, Connecticut's regulations are the best in the nation, he said, and officials are willing to work with companies early on so there will not be any last-minute surprises.
"There are so many states that have an ambiguous, or not specific, security standard, and it ends up costing applicants time and money. They can afford neither," said Gifford.
He expects many of these regulations to carry over to the adult-use market.
That isn't to say it is going to be easy for security companies to capitalize on the next wave of cannabis expansion in the state, Gifford said. Smaller security firms will be competing with larger companies that have long-standing relationships with national cannabis firms that now call Connecticut home.
Gifford's company itself became involved in the cannabis industry because it had served pharmaceutical companies that expanded into cannabis. Having a pre-existing relationship like that is key, he said.
But even established companies will have to adjust to the industry's next phase in the state, said Gifford. While medical cannabis companies were initially looking for high-end, long-term solutions, he anticipates that adult-use locations will be focused on how quickly and cost-effectively security can be implemented as they seek to be among the first to open.