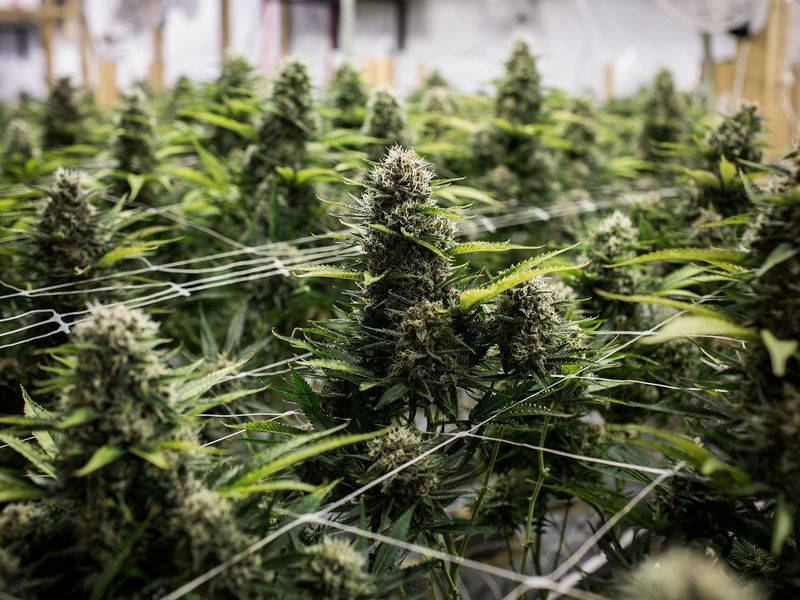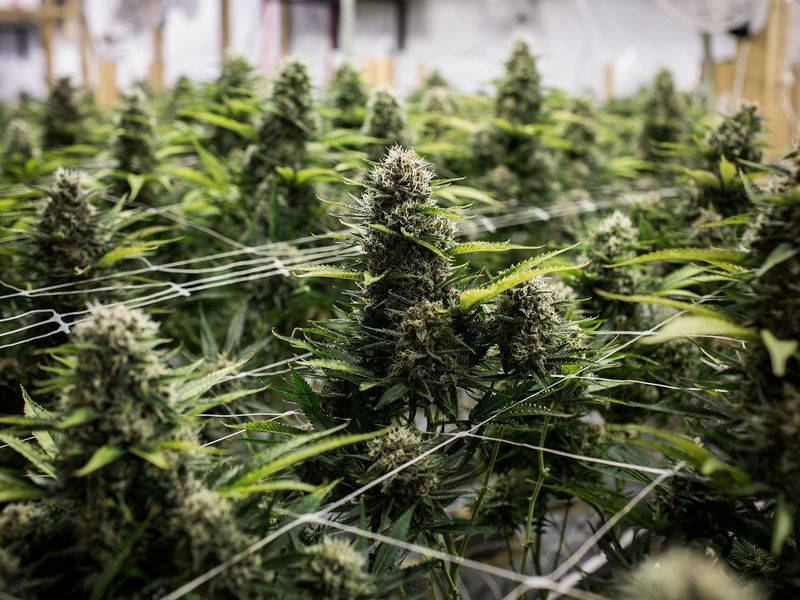 LeafLink, a startup that operates an online wholesale cannabis market, has doubled its office footprint in the Financial District and is hiring rapidly in response to the growing legal market.
The company has signed a lease that will add a second floor to its presence at 80 Broad St., reaching 26,000 square feet. LeafLink, founded in 2015, offers an online platform for about 7,000 cannabis retailers to buy products from suppliers.
Ryan Smith, CEO of LeafLink, said the company had grown to 200 employees, from the 75 people it employed at the start of the pandemic in March 2020. The firm is still operating largely remotely and plans to stick with a hybrid setup for the "foreseeable future," Smith said, and wanted more square footage to build a space suited for that plan.
"Pricing has come down for commercial buildings so we decided to take advantage of that and let the team use it as they need it," Smith said. "We want to be aggressive about having a presence in New York."
The company expects to keep growing its headcount, as new markets legalize adult-use cannabis, including its home state. "There is a ton of whitespace in front of us," Smith said.
LeafLink signed its first lease at 80 Broad in February 2020. The company was represented on that and its most recent deal by Greg Smith of JRT Realty Group.
The 36-story, 425,000-square-foot office tower is owned by the privately held Broad Street Development, which was represented internally on the deal by David Israni, a senior managing director. Asking rents at the building range from $47 per square foot to $57 per square foot.
LeafLink is not a "plant-touching" company, in industry parlance, meaning it does not grow or process marijuana itself. LeafLink is a leader in the effort to digitize the cannabis supply chain, which Smith said started off very much pen and paper-focused because of restrictions in the earliest states to legalize marijuana.
The company said about $4.4 billion in marijuana sales go through its online marketplace annually, representing roughly 40% of the U.S. wholesale cannabis market. It also provides marketing and product analysis, among other tools, for the wholesalers and retailers that use its marketplace.
The startup has raised about $90 million in venture capital, winning backing from one of the city's largest early-stage technology investment firms, Lerer Hippeau, as well Thrive Capital, an investment firm led by Joshua Kushner. LeafLink last year secured a $250 million credit facility from an undisclosed commercial lender, among the largest debt deals in the short history of the marijuana industry.
LeafLink expects the New York market—and that of the tristate as New Jersey and Connecticut also legalize—to be among the most valuable in the country, Ryan Smith said. But the company, like so many others, is waiting on the state to establish the rules guiding the market.
Gov. Kathy Hochul has pledged to quickly place nominees on the Cannabis Control Board, which will set state policy.
Smith said LeafLink supports the social-equity focus on New York's law, which aims to create licensing opportunities in the industry for people of color, women, and those affected most by the prohibition of marijuana. That's not just the right thing to do socially, Smith said, but also better for the functioning of the legal market.
"The only way for a market to reach scale is to have a number of different brands, cultivators and retailers serving all different consumer-use cases," Smith said. "Some markets, if not regulated properly, have these monopolistic type environments where you have less competition, less diversity."