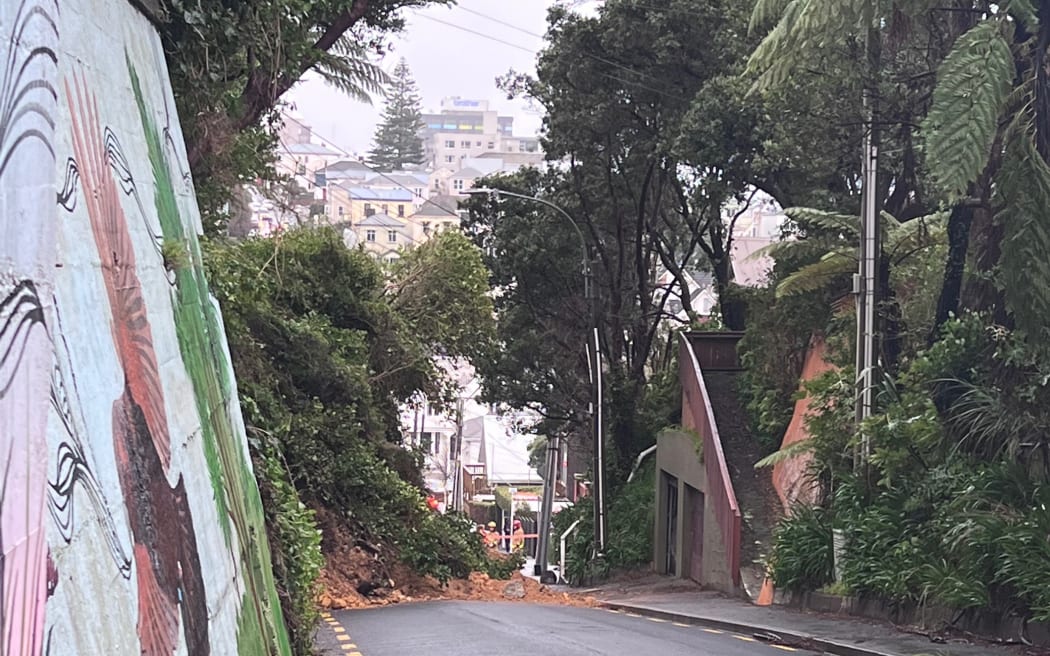 Wellington City Council is advising pedestrians and motorists to stay away from the top of The Terrace as a large slide is blocking the road.
City staff will work with Fire and Emergency Services to see if homes above the slide should be evacuated.
The council has also warned people that slips are beginning to descend in steeper areas of the city and that travelers should take care returning home.