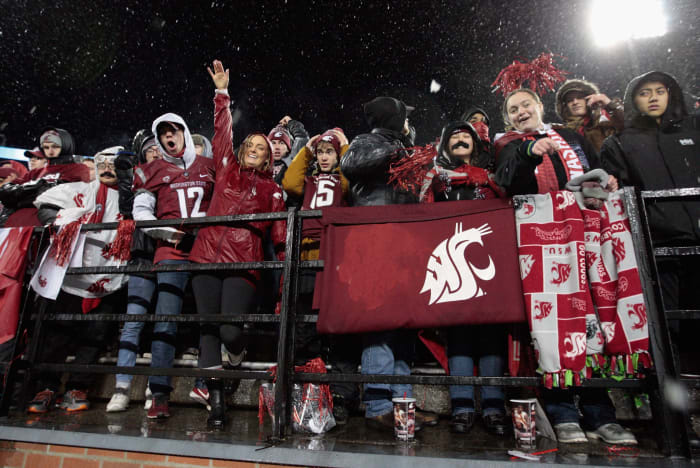 Former Washington State football coach Nick Rolovich has filed a claim against the university seeking $25 million for wrongful termination.
Rolovich and four of his aides were fired last October after refusing to get vaccinated against the COVID-19 virus.
The claim was filed with the Washington Office of Risk Management on April 27, according to the Seattle Times.
The college football world took to Twitter to react to this legal action.
"Every man hates Nick Rólovich," one fan wrote.
"Give it up @NickRolovich you stepped on the bag," said another.
"Wow. @NickRolovich is a big ass," added another.
Rolovich's attorney, Brian Fahling, previously stated that the former head coach plans to take legal action against the school for "religious discrimination." Rolovich, who is Catholic, was denied a religious exemption under Gov. Jay Inslee's vaccination mandate.
Rolovich was fired after going 5-6 over two seasons with the Cougars. His legal team appealed the dismissal last November, but the appeal was denied.
At the time of his firing, Rolovich had three years remaining on a five-year contract that earned him $3.2 million annually.