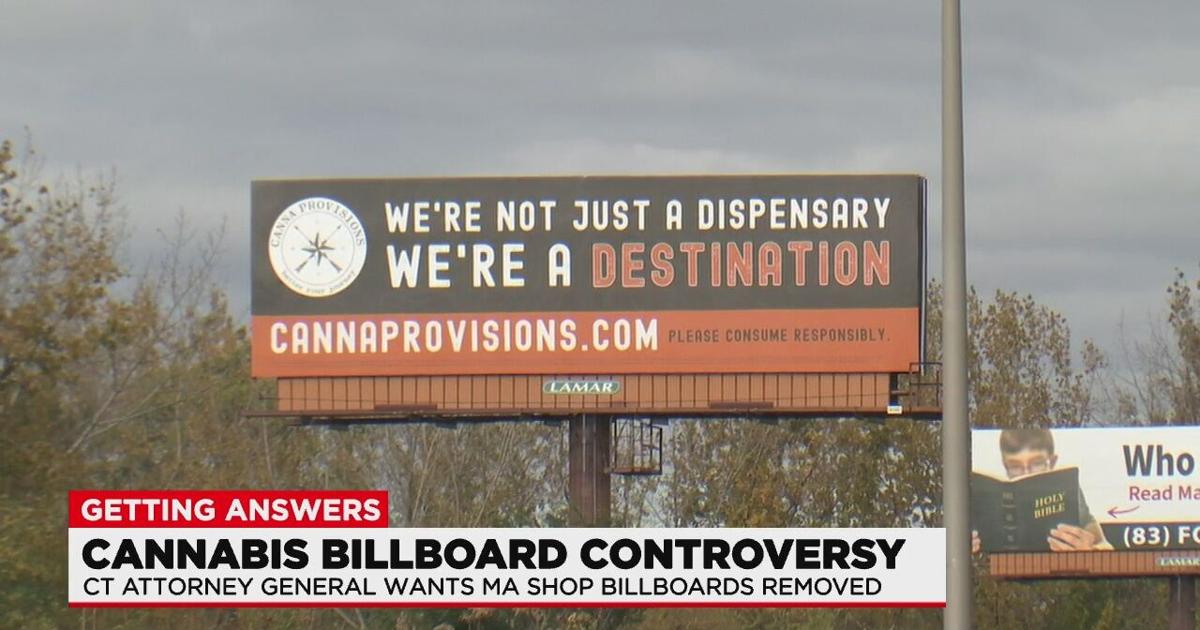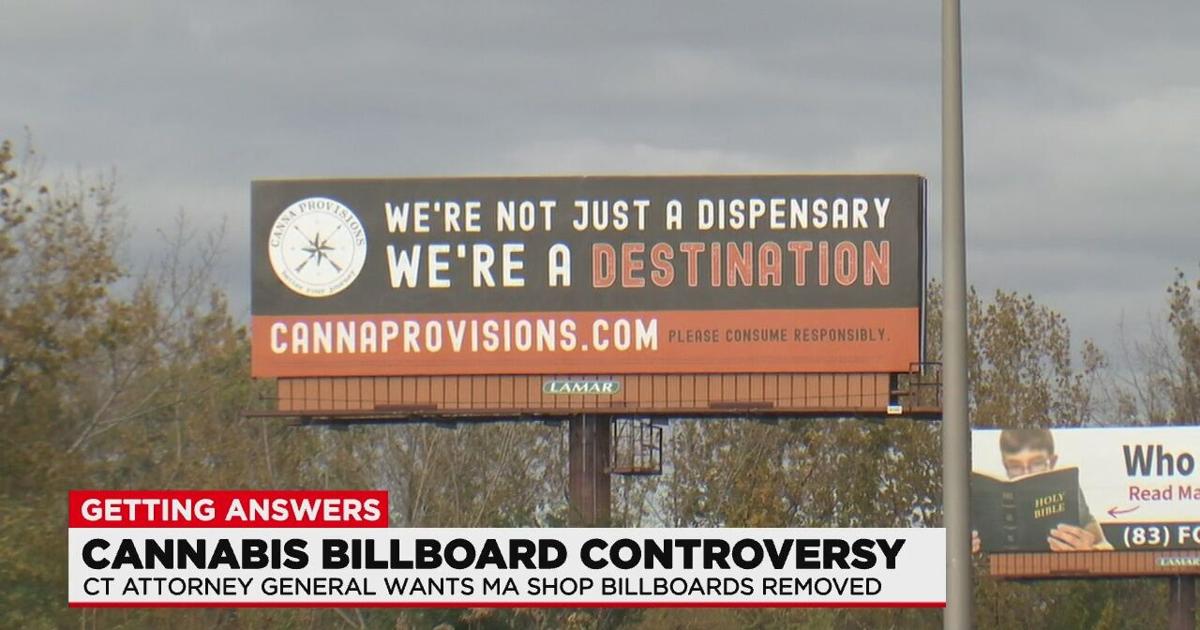 HOLYOKE, MA (WGGB/WSHM) — If you're driving down the highway across the border in Connecticut, you may see billboards advertising pot shops located in Massachusetts. While recreational use of the drug is legal in both states, Connecticut's attorney general is asking for the billboards to be taken down.
"If we capitulated to every prohibitionist's whim or request, I would say that we would not have adult use cannabis in Massachusetts and certainly it wouldn't be coming in Connecticut," said Erik Williams, chief operating officer of Canna Provisions.
Connecticut's Attorney General William Tong has sent out a letter asking seven Massachusetts cannabis retailers to remove their billboards from along Connecticut highways. He said under a new law passed in July, it is illegal to advertise marijuana in Connecticut unless you know 90 percent of your audience is over the age of 21.
However, officials with Canna Provisions in Holyoke told Western Mass News that the attorney general's request is unfair.
"I believe that this is too far reaching of an insinuation that they have made against our company and other advertisers, against marketing firms, and against the other folks who have also gotten those letters," Williams explained.
The letter also said the billboards encourage customers to cross state lines with cannabis products, which is illegal, but Williams said that is not the case.
Western Mass News reached out to the attorney general's office who clarified that this is a request, not a demand. While Williams doesn't agree, he said he's willing to work with the neighboring state.
"We are continuing to talk to them and I told him that this is an important thing for us to look for and we also want to really see that the Connecticut market actually thrives as well," Williams added.
Williams said he has no intention of taking their billboard down.