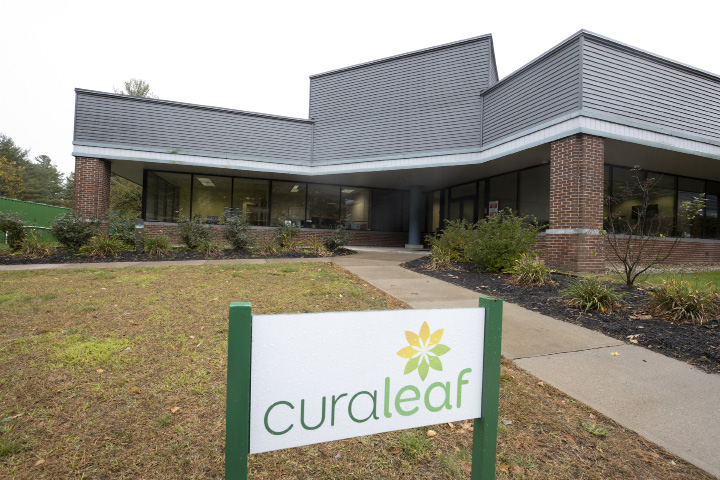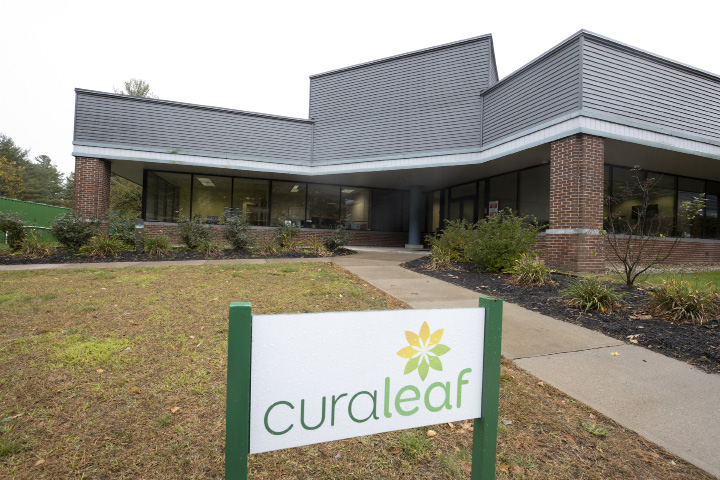 Simsbury-based Curaleaf Connecticut is planning to triple its cannabis production output, as the company prepares to enter the state's new adult-use recreational market.
Curaleaf, a multistate operator headquartered in Massachusetts, currently runs one of Connecticut's four medical cannabis grow facilities. Patrik Jonsson, Curaleaf's regional president of the Northeast, said the company is currently in the design and engineering phase of expanding its Simsbury outpost to accommodate the increased production.
"We believe that there's a way for us at our current location to expand, and we're also looking at secondary sites, if that's an option," Jonsson said. "But we'd like to stay in the same location."
Curaleaf also runs four medical dispensaries in Connecticut — in Hartford, Groton, Milford and Stamford — and will apply for hybrid licenses so it can sell to both medical and recreational customers. The company said it is waiting on final regulations before it decides on whether to add more in-state retail locations.
Jonsson said before Curaleaf pulls the expansion trigger he's waiting on state regulators, especially the Department of Consumer Protection, to finalize rules for everything from THC dosage standards to requirements placed on medical producers that want to expand their licenses to the recreational market. Best-case scenario, Jonssan said Curaleaf could build out its Simsbury facility before the end of next year.
In general, Curaleaf expects to double its revenue in Connecticut through adult-use sales, but the company is still running numbers to figure out more specific projections based on yet-to-be established rules and regulations, Jonsson said.
While the company is taking a wait-and-see approach to expanding its facilities, Curaleaf definitely wants to be an early player in Connecticut's adult-use market, Jonsson said.
"Our goal is obviously to be one of the first [legal adult-use cannabis producers]," Jonsson said. "I think that's the goal of every applicant."
Social equity considerations
Advocates who pushed for many of the social equity measures included in Connecticut's recreational cannabis law have expressed concern about large multistate operators like Curaleaf dominating the recreational market. The ability of medical marijuana companies to begin selling to recreational users before smaller entrepreneurs can get off the ground was of specific concern when legislators drafted the law.
Jonsson said he understands the apprehension, but predicts the market will demand cannabis products that Curaleaf won't produce, leaving opportunities for other diverse players. He compares the dynamic to the beer industry: behemoths like Anheuser-Busch hold huge market shares, but the craft brew industry is booming because consumers want niche products that bigger companies don't make.
"We do produce at scale… but Curaleaf is not going to produce the kind of craft cannabis that a lot of people are going to want," he said.
But Jason Ortiz, a longtime cannabis advocate in Connecticut and founder of the Minority Cannabis Business Association, said he doesn't think the situation in Connecticut's cannabis sector is comparable to other industries, especially since the state's medical marijuana program is currently dominated by a handful of large players, while it's been illegal for small entrepreneurs to grow or even possess marijuana until very recently.
"What we have to understand is we're not starting from a fair starting point," Ortiz said. "We're starting from a place where four companies own 100% of the market … and they get a head start."
However, Ortiz agrees there will likely be room in the cannabis industry for independent operators producing craft cannabis.
Social equity joint ventures
In addition to planning its expansion, Curaleaf is in the process of vetting prospective partners for equity joint ventures, Jonsson said.
Under Connecticut's legalization statute, medical growers and dispensaries that enter into "equity joint ventures" pay half the fee to convert their license to serve the adult-use market, and social equity applicants that partner with them get access to capital and other resources larger businesses can provide.
"We have a few relationships already identified in Connecticut [for equity joint ventures]. … It's pretty informal right now, we haven't really gone full time at it, just because the regulations aren't set," Jonsson said.
It's not yet clear how important Connecticut's adult-use market will be to Curaleaf's bottom line, Jonsson said. Opening up adult-use sales in the state will certainly allow the company to grow further, but of the 22 states where Curaleaf Holdings Inc. operates, Connecticut is one of the smaller ones.
"I think it's going to [present] a lot of opportunity, but it's got a finite population, and a finite set of visitors," Jonsson said.