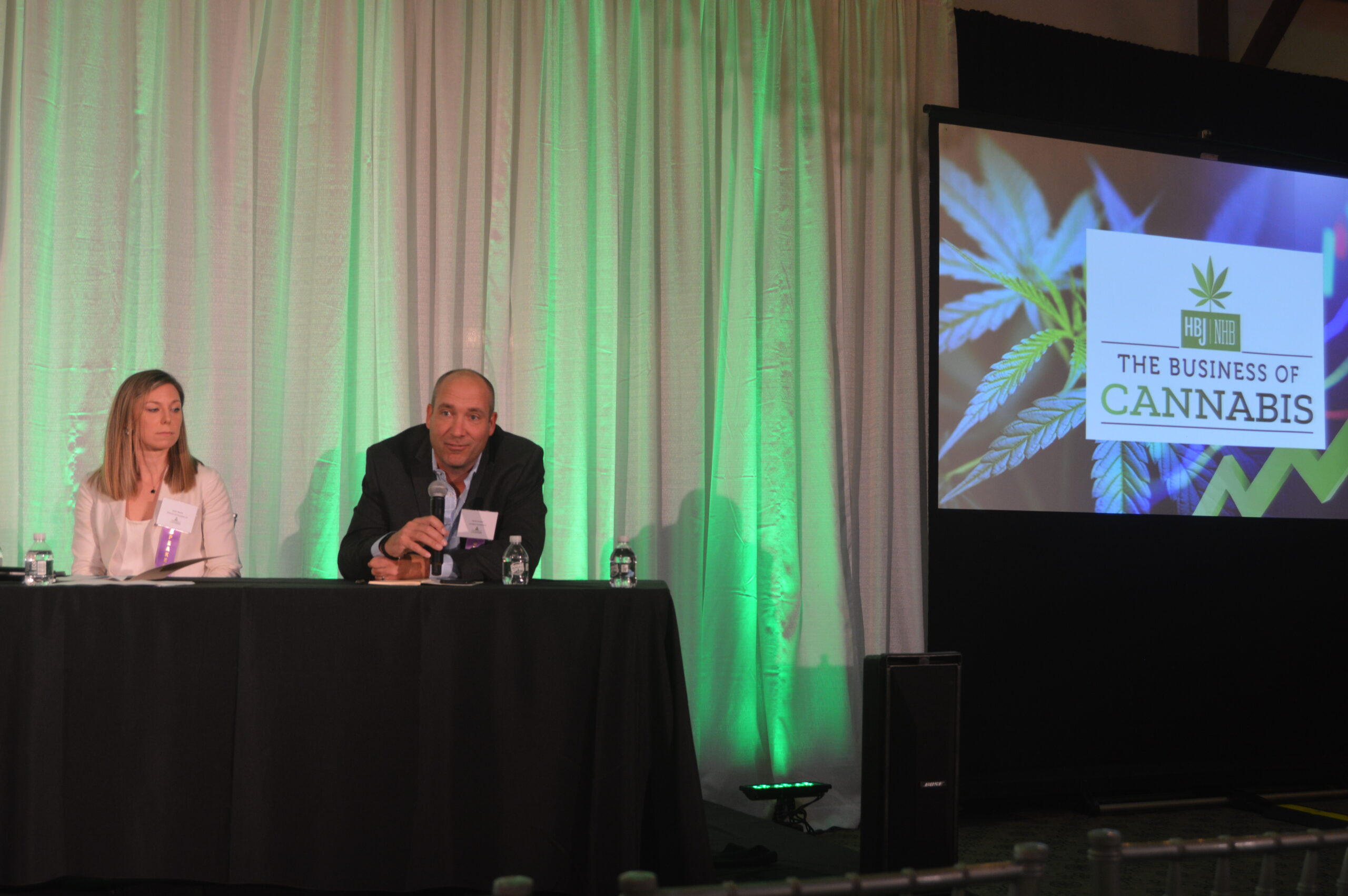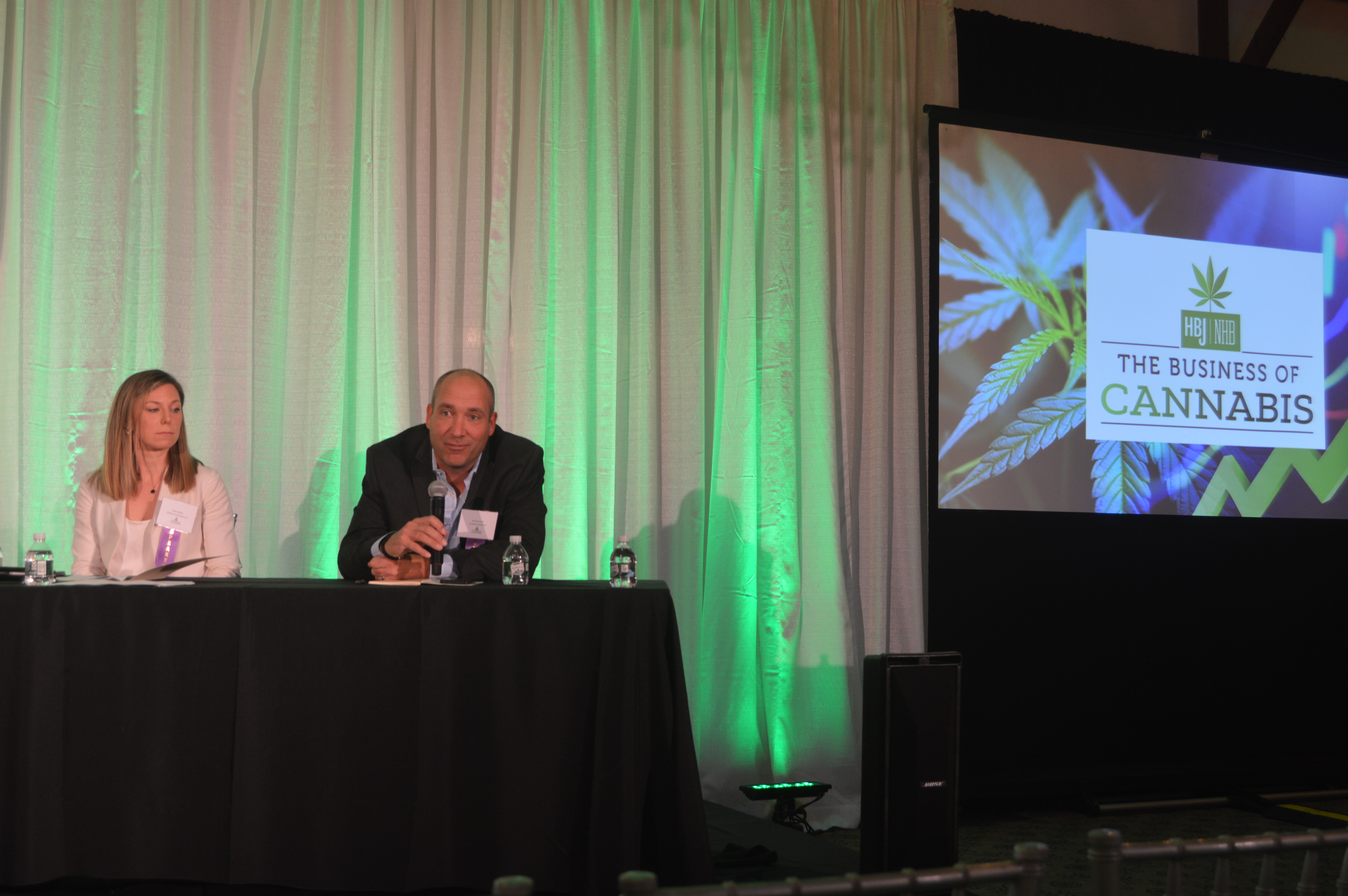 The cannabis industry is an exciting business filled with interesting people, Curaleaf executive Patrik Jonsson said, but it's also extremely difficult and unforgiving.
"I wake up every morning knowing I'm getting slapped in the face," Jonsson said, quoting a business partner. "I don't know by who, and I don't know when, but I know I'm getting slapped in the face."
Speaking at an event hosted by the Hartford Business Journal in Farmington on Wednesday, Jonsson talked to an approximately 150-person audience, Jonsson, Curaleaf's regional president for the Northeast region, and Shipman & Goodwin lead cannabis group attorney Sarah Westby said those starting a marijuana businesses today can find some banking opportunities and private investors, but that they should consider segments of the industry with less overhead and complications than production.
That banking is an obstacle for cannabis industry businesses is well-known, as the substance remains federally illegal, and banks regulated by the Federal Deposit Insurance Corporation (FDIC) are forbidden from working with these companies. Jonsson said this was especially acute a few years ago when he was starting a grow operation in Massachusetts.
"When we first started, we got an account with Bank of America, it took us probably about two months, and that account got shut down, and they held our money for quite a while," Jonsson said. "Two years after that my personal bank account with Citizens Bank… got shut down because I got paid by Curaleaf."
Westby, who represents a growing list of clients in the cannabis industry, cited the risk financial institutions take on in banking for marijuana companies. Credit unions, for example, are overseen by the National Credit Union Administration (NCUA), which released guidelines in 2019 allowing the industry to provide services and even lend to legally-operating cannabis companies. But credit unions that serve the industry have stringent reporting requirements, and even if a credit union makes an honest mistake in a filing, or fails to catch some type of illegal activity, it could lose its federal insurance, effectively forcing it to close.
Providing services to cannabis companies used to be a third rail for financial institutions, Westby said, but that's starting to change.
"My firm does work with one bank in Connecticut who is willing to take on cannabis clients," said Westby, who didn't name the bank. "There are slowly but surely some players in the finance industry who see the opp and are willing to take on the risk."
Finding real estate can also be a difficult process, Jonsson said, noting that many banks prevent landlords to whom they mortgage property from hosting companies that make or sell a federally illegal drug. That's compounded by some municipalities banning or setting a moratorium on the industry.
That's why Jonsson said it might sense for prospective businesses in Connecticut to wait for some aspects of the market to mature before laying down roots. He cited his own experience in Massachusetts, where Curaleaf opened dispensaries wherever they could early on, and ended up with suboptimal locations.
"We went with the early cities that allowed us to get stores up pretty quickly, in hindsight, those stores are pretty terrible," Jonsson said. "There's something to be said for waiting."
After noting some early problems in cultivation, Jonsson also said entrepreneurs may want to consider other areas of the business that involve less risk.
"i think the great opportunity — if you do it right, if you do it early — is to be a manufacturer
"Indoor, 10,000-square-foot building, you're probably looking at $4 million to $6 million, depending on what type of equipment," Jonsson said of growing facilities. "You can buy finished oil… and mix it with some chocolates, pour it into a couple molds, now you have an infused chocolate bar."