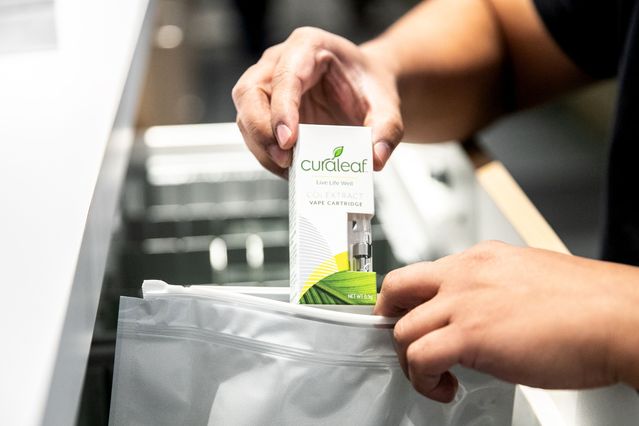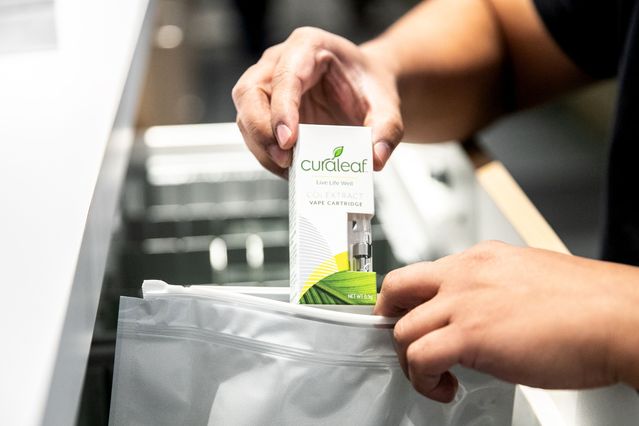 The world's biggest licensed cannabis seller, Curaleaf Holdings , nearly doubled its sales in 2021, and can expect recreational sales to begin in New Jersey, Connecticut, and New York in the next year or so. But the 2022 guidance it released with its December quarter results wasn't as strong as analysts expected. That won't help a stock (ticker: CURLF) that has underperformed in the past few weeks.
"We had a great year in 2021, growing over 93%," Chief Executive Joe Bayern told Barron's Friday. "It really highlights the dislocation between the growth story in U.S. cannabis and the valuations that we're seeing."
Curaleaf stock was down 4% in Friday morning trading in the U.S. over-the-counter market, to $5.87. The company and other multi-state operators are licensed to sell cannabis under the laws of the states where they operate, but the product remains federally illegal—so the U.S. operators can only list their shares on the small Canadian Securities Exchange.
Curaleaf's revenue for 2021 was $1.2 billion, the company reported Thursday evening. It had a net loss of $102 million, but its earnings before interest, taxes, depreciation, and amortization, or Ebitda, doubled to $298 million—after adjusting for stock compensation and expenses that the company considers one-time events. For December's quarter, sales grew 39% to $320 million, while adjusted Ebitda was $80 million and the net loss was $28 million, or 4 cents a share.
On a conference call after Thursday's close, Curaleaf executives talked about their hopes for the start of adult recreational cannabis sales in New Jersey and other northeastern states. But New Jersey and its neighboring states have taken longer than expected to launch adult sales, and Curaleaf's 2022 guidance for sales between $1.4 billion and $1.5 billion was around 5% below consensus estimates. Curaleaf now expects New Jersey recreational sales to start in May. Connecticut should begin later this year, and New York in 2023.
After recreational sales start in New York, New Jersey and Connecticut—and perhaps get approved in Pennsylvania and Maryland—those markets could grow to $12 billion in annual sales, Bayern told Barron's. That growth spurt in 2022 and 2023 could be followed by a start for recreational sales in Germany in 2024. Curaleaf is the only U.S. operator with a meaningful position in the incipient European market, the CEO says.
"Any other industry growing at our rate would be trading at three times the multiple," said Bayern. The reasons for that mispricing, he said, are the inability of institutional investors to buy shares in the U.S. operators—because of marijuana's federal illegality—and, of course, the product's illegality under the laws of the U.S. and many states.
The chief executive said that polls show most Americans favor legalizing cannabis.
"It's time for the state and federal governments to realize they are here to carry out the will of their citizens," he said.
Curaleaf stock had retreated 17% in the past month to a Thursday close of $6.11, noted Cantor Fitzgerald analyst Pablo Zuanic in a Friday note. That decline was even greater than the 9% drop in the AdvisorShares Pure U.S. Cannabis ETF (MSOS), said Zuanic, who thinks investors are too down on Curaleaf's prospects.
The Cantor analyst figures that Curaleaf's $5.2 billion enterprise value represents 8 times his forecast for 2023 Ebitda. Zuanic said the high-growth opportunities ahead for the 23-state cannabis chain merit a higher multiple. He's got a Buy rating and a $15.50 share price target.
Write to Bill Alpert at william.alpert@barrons.com