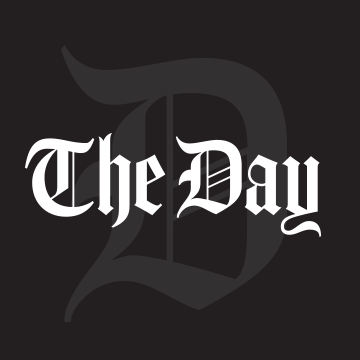 With recreational cannabis legal in Connecticut for less than a week, questions abound about the new law and its implementation.
DeVaughn Ward, a Connecticut lawyer and senior legislative counsel for the nonprofit Marijuana Policy Project, has the answers.
Starting this past Thursday, people are allowed to possess weed — with some limits — in the state. But, retail operations here won't be set up for about at least another year. Though that may seem confusing, Ward said it isn't a novel concept. Vermont has had legalization without a retail component for years. Washington, D.C., works in much the same way: Cannabis possession is legal there but there's no retail component. Adults are allowed to possess, consume and gift cannabis among one another.
Related story: New London Rep. Nolan: 'Heavy concerns' about recreational marijuana led to 'no' vote
What Connecticut's new cannabis law does is make sure people will no longer be prosecuted for marijuana.
"In the interim we don't want more folks incarcerated, having their lives torn apart over this product," Ward said.
That's why people will now be able to possess 1.5 ounces or less of cannabis, as well as being allowed 5 ounces in a locked car trunk or glove box or a locked container at home. Other provisions in the law, such as not allowing police to cite the smell of marijuana as reason for probable cause to stop or search a person's car, also reduce the probability of prosecution.
Federal contractors
Southeastern Connecticut legislators and other opponents have claimed legalizing recreational marijuana would have an adverse effect on military contractors including Electric Boat. EB and other such companies testified against the bill earlier this year, saying, "Legalizing recreational cannabis will negatively impact our ability to meet our workforce development and workplace safety objectives."
Ward punctured those claims. And supporters of the legislation, including Gov. Ned Lamont, have said state law doesn't override federal laws regarding defense industry companies.
"The bill explicitly says that if you're a corporation or an entity that has a federal contract, you're required to test your employees for cannabis. If you have a drug-free workplace currently and that's the standard, that can stay in place. It explicitly says for places like Electric Boat, that have federal contracts, nothing will change," Ward said. "The state of California has tons of federal contracts, the state of Massachusetts has tons of federal employers or entities with federal contracts, and they're doing just fine. Say you're a school bus driver, or you're a police officer. What is currently in place will not change. You are not allowed to use cannabis if you are under those certain employers."
"This talking point that these employers are going to flee from Connecticut and go where, New York? It's legalized. Massachusetts? It's legalized. Rhode Island? It could soon be legalized. It's just a talking point that's nonsensical," he added.
Federal law
It's true that Connecticut state law now conflicts with federal law regarding cannabis.
And though the FBI likely won't come to your door for smoking or growing pot — if people are operating under the guidance of a state-sanctioned program, the U.S. Department of Justice has issued guidance saying essentially that DOJ is not going to spend resources on prosecution — there are other ways the discrepancy between federal and state laws can hurt individuals.
"That's a huge impediment for things like workers' compensation," Ward said. "If you use cannabis, it's going to invalidate workers' comp in terms of insurance reimbursement for folks who use medicinal pain management. And if you live in federal housing, Section 8, it's still prohibited there. The federal law is still in effect."
Even if approved for use of medicinal marijuana, someone who uses cannabis for pain management while on workers' compensation and tries to seek reimbursement for their purchases, their workers' comp insurer can deny the claim due to federal law. Pennsylvania, for example, is grappling with this issue right now.
Ward said the most prevalent issue will be in housing.
"If you're a medical marijuana patient with a license in the state of Connecticut, you may not smoke, but you may consume edibles or tinctures, if someone catches you, you could get kicked out of your house because this is a controlled substance under federal law," he said. "You could lose your housing voucher and be evicted from your place for using a controlled substance on a federally controlled property."
Municipal power
The new law gives municipalities discretion in regulating cannabis. Towns can prohibit cannabis businesses within their town lines. If such businesses are permitted, towns also will be able to regulate the signage and hours. The bill allows only one retailer and one retail grower per 25,000 residents, though that limit could be altered in 2024. And while municipalities can prohibit delivery from their jurisdiction, they cannot prohibit delivery to their jurisdiction. Towns can bill cannabis businesses up to $50,000 for the extra police presence and infrastructure work required for such businesses to open.
But what about smoking in public?
"It's up to towns in terms of public smoking, if they want to designate areas. But within the law is an expansion of the Clean Air Act, which goes into effect in October. You can't smoke within 25 feet of airways, like open doors, patios, and that applies statewide," Ward said. "Towns like Waterbury are already saying, 'We're going to put a moratorium on this for a year.' And that's the towns' prerogative."
Incarcerated for cannabis
Ward said the number of people incarcerated solely on cannabis charges in Connecticut is very low and has dwindled in the past decade. But, there are some people who had to return to prison for violating their parole.
"Let's say I committed an armed robbery, served my time, I get out two years early on parole, and I roll up a joint because I got PTSD from prison. Now I have to go back because I violated the terms of my parole or probation," he said. "Even working with the governor's office on this bill, the Department of Correction was very slow to produce (statistics) about exactly how many people were incarcerated. … Connecticut has been decriminalized for about 10 years, it made possession a misdemeanor, and not a ton of folks have been incarcerated since. Double digits, maybe."
The Department of Correction did not respond to a request for statistics for this story.
Sticking points
Connecticut's retail apparatus cannot function until a social equity council is established, Ward said. Recommendations for the council must be in by November.
The law seeks to put social equity applicants at the forefront of the new market. Equity applicants are designated as people who live in specific geographic areas that have been most hard-hit by the war on drugs, and the law allows them to have an easier and separate process to start a marijuana enterprise, rather than competing with corporations. Equity applicants must have at minimum 65% ownership and control of relevant companies.
"It's a big ask. It's an unpaid position, it's a ton of work, and you're barred from participating in the industry in any way for six years," Ward said of joining the council. "If you're somebody of color or a cannabis enthusiast, it's a big ask, and it's a big ask to ask someone before they even know if they're eligible to participate in the market. That's going to be the tough part, getting this equity council seated, and getting them engaged and going about their work, which is the key to bringing this market up to full speed. That's going to be the first big hurdle."