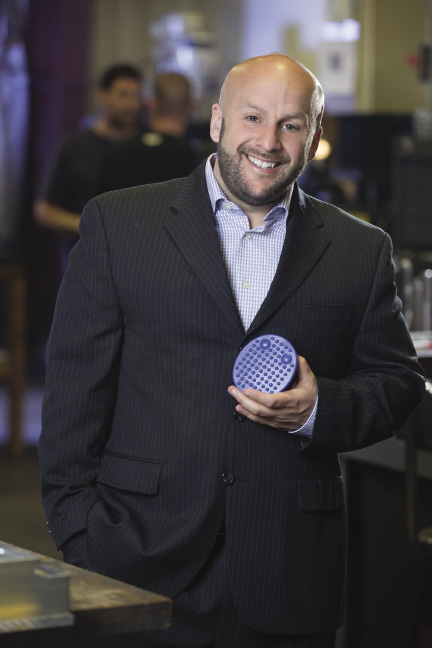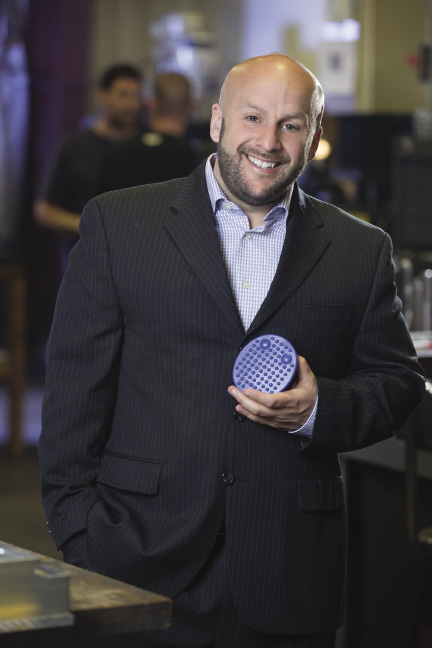 Connecticut this year has its best chance yet to legalize recreational marijuana as Gov. Ned Lamont and top Democratic lawmakers favor the move.
But the business community still has its concerns, though its stance against legalization may not be as strong as it was in the past. In fact, an increasing number of employers, legal experts say, view recreational pot legalization as inevitable, but want workplace safeguards put in place.
The General Assembly is currently debating two bills — one from Gov. Ned Lamont, the other from House Democrats — that would legalize the recreational use of marijuana, following in the footsteps of 15 other states, including, most recently, tri-state sister New Jersey. But some Connecticut employers worry about how legalization may affect practices like pre-employment drug screening, and diminish workforce development efforts.
"My take from employers is they want to be able to decide that they will not be able to hire someone for their drug use," said attorney Patrick McHale, a partner at Hartford labor and employment law firm Kainen, Escalera & McHale PC.
The Connecticut Business & Industry Association, which represents many manufacturers in the state, has honed in on drug testing as a concern surrounding legalization. CBIA hasn't taken a position for or against recreational pot use, but it does oppose part of a House bill that would ban employers from discriminating against workers for off-hours marijuana use.
CBIA President and CEO Chris DiPentima said manufacturing and construction companies that have federal contracts are required by federal law to test workers for marijuana use and dismiss those who test positive. Some legal marijuana states have included cutouts for such companies while others, like Massachusetts, do not specifically bar employers from testing and firing for marijuana use, and instead deal with drug-testing issues on a case-by-case basis.
East Hartford jet-engine maker Pratt & Whitney, which receives billions of dollars in federal contracts every year, submitted testimony against the House bill, arguing "the inability to deny employment and prohibit employees from using marijuana at or outside of work would likely shrink the number of workers who qualify to work on federal contracts, and could negatively affect worker safety."
DiPentima said legalizing marijuana could reduce an already shallow pool of people eligible for open manufacturing jobs.
"If we're disqualifying people because they failed a drug test because marijuana is now legal, now that applicant pool is smaller," DiPentima said. "We take a current workforce development issue and we make it a lot tougher."
A carve out
Lamont's proposal gives employers — particularly those with federal contracts — greater latitude to test for marijuana use and take action based on those results.
It also allows businesses to maintain drug-free workplaces and fire employees who are impaired at work.
The more flexible approach has drawn praise from business executives like Charles Daniels, who is the chief financial officer of Middlebury-based plastic molds manufacturer Wepco Plastics Inc.
During a recent roundtable discussion on Lamont's legalization bill, Daniels said he thinks worries some people in his industry have regarding marijuana are misplaced.
"I do understand that there are a lot of concerns in the business community, specifically in manufacturing," said Daniels, whose 34-employee company does about $3 million in annual revenue. "But I don't think a lot of those are based in reality."
Daniels pointed out that employees in Connecticut are a short drive away from Massachusetts, a state with legal marijuana dispensaries. He said Lamont's bill provides enough employer protections.
One of the major problems facing employers as well as pro-pot advocates is that, unlike with alcohol, current marijuana tests cannot tell whether someone is currently under the influence, or took the drug in the past three or so months.
The disconnect presents a problem for industries like construction, where an intense focus on safety protocols is necessary to reduce the inherent dangers of a worksite, said Don Shubert, president of the Connecticut Construction Industries Association.
"The lack of correlation between usage and the level of impairment is another big issue that we might have to adjust to," Shubert said.
But testing isn't the construction industry's only concern, Shubert said. For one, there are questions surrounding whether legalization could lead to increased traffic accidents due to pot-impaired drivers, who could endanger construction workers on roadside projects.
Fait accompli
Sarah Skubas, a principal at the Hartford office of employment law firm Jackson Lewis PC, said employers she talks to often don't have a firm position on whether marijuana should be legal or not, but they worry about legalization without guidance for workplaces. Some are thinking about ending screening for marijuana altogether to avoid violating any bill that may pass.
Massachusetts' standards for testing and disqualifying for marijuana use in the workplace have been born out of litigation. A 2019 Supreme Judicial Court decision in that state found a company was legally allowed to randomly test a salesman for marijuana use, because he drove a company car as part of his duties. The court found that the validity of random workplace drug testing policies have to be weighed on a case-by-case basis, rather than creating any sweeping standards.
McHale, the Hartford lawyer, said it could make sense for most employers to stop pre-employment marijuana testing. That's because if they hire an employee they know has used marijuana and that worker later causes someone else an injury on the job, the company could possibly face a civil lawsuit for allegations of negligent hiring.
"I don't want [a client] to know if someone's a marijuana user, because that can now [possibly] be used against them," McHale said.
Although some employers are wary of possible implications of recreational pot use, many have abandoned past positions against legalization, Skubas said. As an increasing number of states legalize the drug, it's being seen more and more as a fait accompli.
"There are certainly a fair amount of employers who recognize … that this is something that might be coming down the pike," Skubas said. "They're more concerned that they have guidance and parameters to ensure the safety of their employees while still complying with the law."
That's the case for many in the construction industry, Shubert said. Rather than oppose recreational marijuana altogether, he and his organization are now more focused on speaking out against aspects of bills that could negatively affect the construction industry.
"We don't want to just rest on our old position [against legalization]," Shubert said. "We want to intensify our research and our consideration on certain issues."