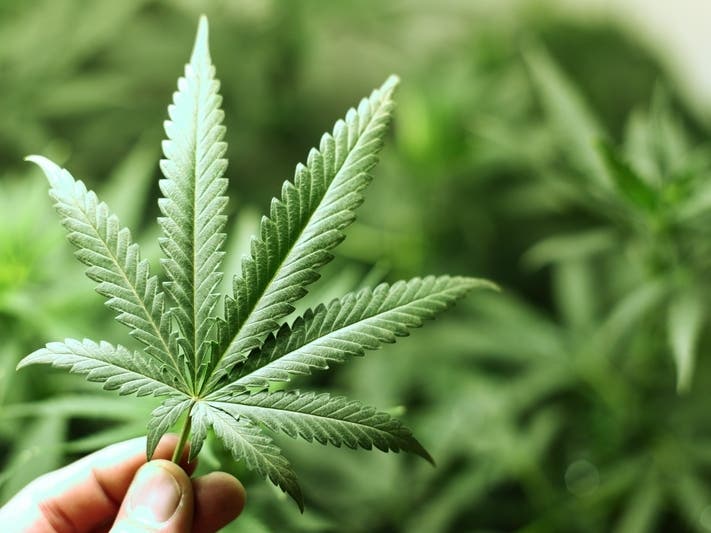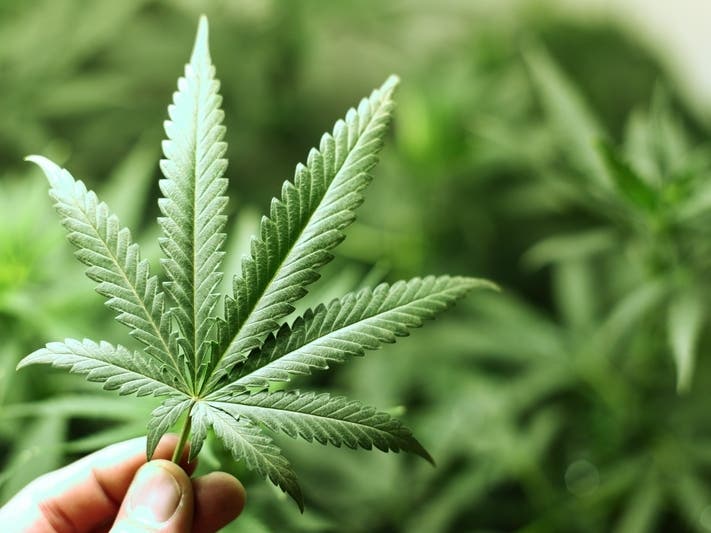 September 7, 2021
With town approval, Fine Fettle is now seeking approval from the state to sell recreational marijuana at its Thread City business.
The business opened in 2019 at 1548 Main St. in Willimantic and it is currently licensed to sell medical marijuana, but Fine Fettle is seeking a hybrid retailer license.
Under a new law that went into effect July 1, those ages 21 and older are legally allowed to buy, possess and consume recreational marijuana in the state of Connecticut.
Windham Director of Development Matthew Vertefeuille said he approved the application to expand Fine Fettle's current use to include recreational marijuana two weeks ago.
"I think it's a fine use there," he said. "I don't see any issues with parking or traffic or anything like that."
In a press release, Fine Fettle Chief Executive Officer Richard Carbray said Willimantic was its first location and the company is excited about the opportunity.
"Willimantic has been an amazing community for us to be a part of," he said. "We are excited to store, track and sell legal, tested and safe cannabis to the people of Northeastern Connecticut and the rest of the state safely and compliantly."
The Newington location also received local zoning approval recently.
According to the press release, in its application, Fine Fettle indicated its security infrastructure and blueprints will remain the same.
The company submitted a plan to the town explaining its operations for working with medical patients and "adult use" customers.
Vertefeuille said the approval went through him, rather than the Windham Planning and Zoning Commission, because adult uses are allowed in that zone, including liquor stores and recreational marijuana.
Based on that, he said, he had to approve the application.
"The store will not allow anyone under the age of 21, just like a package store," Vertefeuille said, referring to recreational marijuana sales.
He said under the new law, the town can only have one recreational marijuana facility unless the town reaches 25,000 people or the regulations change.
As of when the census was completed, he said, there were 24,400 people in town.
After nearly two years in Willimantic, Vertefeuille said there have not been any issues with Fine Fettle.
He said while medical marijuana is not taxed, recreational marijuana is taxed.
Under the law, the town would receive 3 percent of the recreational marijuana revenue from Fine Fettle if the license application is approved by the state.
For example, for a business with $5 million in recreational sales, that means $150,000 for the town.
"We feel that the benefit kind of outweighs any kind of a negative effect that it would have on the town," Vertefeuille said.
The PZC has reviewed the new law, but decided not to take 'immediate action" regarding how it will address future applications for recreational marijuana establishments.
There are eight licenses available: retailer, hybrid retailer, cultivator, micro-cultivator, product manufacturer, food and beverage manufacturer, delivery service and transporter.
Vertefeuille said the town is allowed to have one business with each of those licenses.
Starting Sept. 1, medical cannabis businesses were allowed to submit applications to the state Department of Consumer Protection to expand their licenses to serve the adult-use market.
Windham Mayor Thomas DeVivo said he supports the application by Fine Fettle to become a hybrid retailer and spoke of the financial impact to the town.
"This legalization for Connecticut is kind of a win-win," he said.
DeVivo said, now, people with a small amount of marijuana will not have their lives ruined by getting arrested, saving the town money it spends to send people to jail.
"They're going to be a good business in town that's going to actually bring revenue and save us expenditures," he said.
DeVivo said money from their sales could be used by the town to fund drug awareness and lifestyle programs, such as work done by Windham Pride, a group that aims to create a safe, drug-free environment in the community, and through the school district.
He spoke of Fine Fettle's contributions to Willimantic, noting it has donated to charities in town.
"They work to have a positive community relationship," DeVivo said.
DeVivo said the business is neighbors to Willimantic Waste Paper Co., which the DeVivo family sold to Casella Waste Systems in July, and he has not heard of any problems there.
Fine Fettle currently owns and operates three of the 18 dispensaries in the state, as well as having a cultivation, processing and retail operation in Massachusetts, processing in Rhode Island and holding a license in Georgia.
In the press release, Windham Director of Econ-omic and Community Development James Bellano spoke about the business.
"While the state will make the ultimate determination on eligibility, it makes sense that a company like Fine Fettle that has extensive experience on the medical marijuana side operates a hybrid store as well, especially in the beginning stages of this new experiment in recreational marijuana sales," he said. "We hope it begins soon."
---
The Chronicle has been an integral part of Eastern Connecticut since 1877. Our mission is to have a positive impact in the communities we serve through quality local journalism and involvement with all segments of the public. We encourage communication with our readers and advertisers to continually meet those objectives. Call 860-423-8466 or email feedback@theChronicle.com to participate.