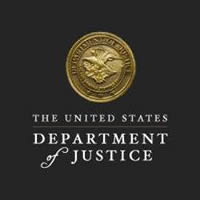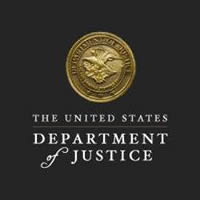 Leonard C Boyle, Acting United States Attorney for the District of Connecticut, announced that MARCOS MENDEZ, 31, of Kissimmee, Florida, was sentenced today by U.S. District Judge Victor A. Bolden in Bridgeport to 72 months of imprisonment, followed by four years of supervised release, for trafficking cocaine from Puerto Rico to Connecticut through the U.S. Mail.
According to court documents and statements made in court, the Drug Enforcement Administration's Hartford Task Force and the U.S. Postal Inspection Service developed evidence regarding a drug trafficking organization that was sending USPS parcels containing kilograms of cocaine from Puerto Rico to Connecticut and Massachusetts. Between July and December 2018, law enforcement intercepted and seized five suspect parcels that were being mailed to addresses in Bristol, Meriden and Burlington, Connecticut, and in Worcester, Massachusetts. All five of the suspect parcels contained multiple kilogram-sized bricks of cocaine. On several occasions, investigators conducted surveillance of the delivery of suspect parcels and the scheduled delivery of seized parcels. During surveillance, investigators observed Mendez, who formerly resided in Bristol, and other individuals picking up or attempting to pick up parcels that had been seized.
On January 9, 2019, investigators arrested Mendez and other members of this drug trafficking organization. A search of Mendez's Bristol residence at the time of his arrest revealed more than a kilogram of cocaine, numerous bags of marijuana packaged for distribution, and $146,712 in cash.
On January 23, 2019, a federal grand jury returned an indictment charging Mendez and five others with conspiracy to distribute cocaine and related offenses.
On May 18. 2021, Mendez pleaded guilty to conspiracy to distribute 500 grams or more of cocaine.
Mendez, who is released on a $500,000 bond, is required to report to prion on January 3, 2022.
This case is being investigated by the Drug Enforcement Administration's Hartford Task Force and the U.S. Postal Inspection Service. The DEA's Hartford Task Force includes personnel from the DEA Hartford Resident Office, the Connecticut State Police, and the Bristol, Hartford, East Hartford, Enfield, Manchester, New Britain, Rocky Hill, Wethersfield, Windsor Locks and Willimantic Police Departments. The DEA Puerto Rico Caribbean Corridor Strike Force and U.S. Postal Inspection Service, Newark Division, San Juan (P.R.) Office, have assisted the investigation.
This case is being prosecuted by Assistant U.S. Attorney Geoffrey M. Stone through the Organized Crime Drug Enforcement Task Forces (OCDETF) Program. OCDETF identifies, disrupts and dismantles drug traffickers, money launderers, gangs and transnational criminal organizations through a prosecutor-led and intelligence-driven approach that leverages the strengths of federal, state and local law enforcement agencies. Additional information about the OCDETF Program can be found at https://www.justice.gov/OCDETF.