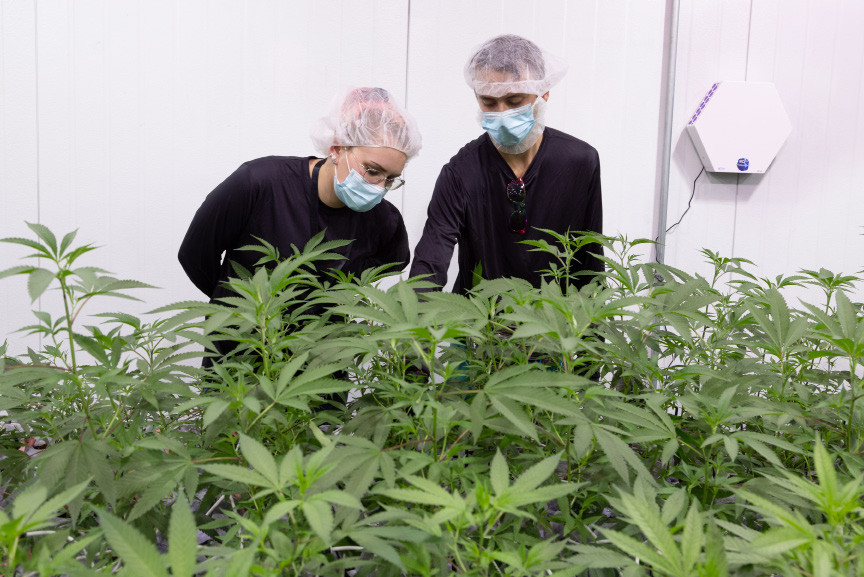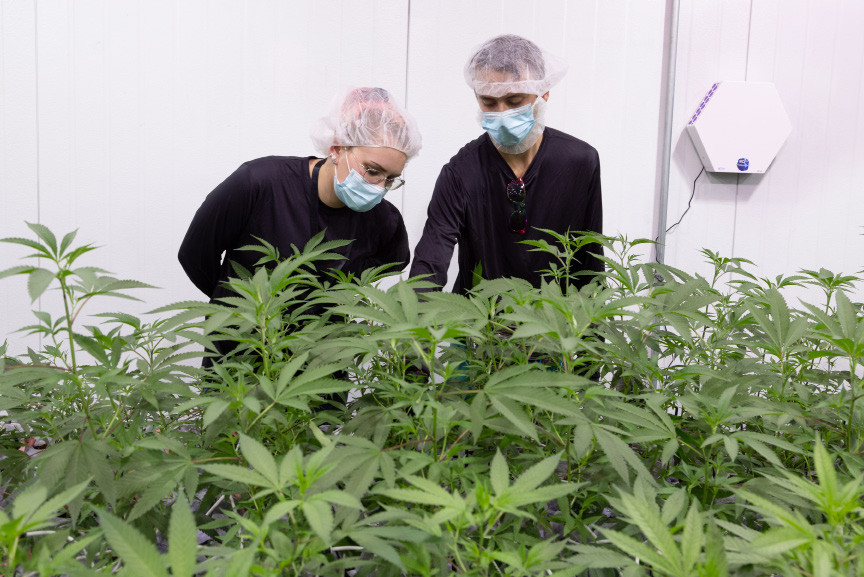 At least 30% of Connecticut municipalities have banned or instituted a moratorium on recreational marijuana businesses, according to data tracked by the Department of Consumer Protection, posing serious challenges for the industry as it looks to get off the ground in the months ahead.
But cities and towns that embrace the sector early on – at least 12 have established zoning rules permitting adult-use cannabis companies, according to DCP – will have an advantage in spurring potential economic development activity when the recreational market officially launches, potentially by the end of this year, experts said.
"There's no doubt that there's a commercial sector that's coming to life out there and it's focusing on communities where there aren't currently moratoriums," said Ed Lavernoich, president of the Bridgeport Economic Development Corporation, a nonprofit organization that advocates for economic and community development in Connecticut's most populated city.
Bridgeport has approved regulations allowing adult-use cannabis businesses, as have a number of Greater Hartford cities and towns, including Hartford, East Hartford, Manchester and East Windsor.
DCP has developed a database that tracks how municipalities are regulating the industry. As of Feb. 22, 38 municipalities have instituted moratoriums, 14 prohibited cannabis businesses, and 12 have greenlit the industry, DCP data shows.
"Zoning definitely gives more clarity to the process [of opening a cannabis business]," said Daniel Glissman, a partner at Hartford law firm MacDermid Reynolds & Glissman. "If there's zoning in place, that helps the applicants, the operators know where they need to be looking for locations."
Strategic zoning
Tracking local zoning rules has become a bit of a cottage industry for firms offering legal and other advisory services to cannabis companies.
Knowing which municipalities are receptive to the industry is key in determining where prospective companies – ranging from dispensaries and production facilities to packing companies and delivery services – can locate their business.
Even cities and towns allowing adult-use establishments have their own patchwork of rules and regulations that typically restrict where companies can locate.
Glissman said he's developed his own database tracking local cannabis zoning rules. So has law firm Carmody Torrance Sandak & Hennessey.
Jacqueline Kaufman, a partner at the New Haven-based firm, said many local planning boards are still in the early stages of developing zoning regulations.
Many have enacted moratoriums so they can consult with attorneys and other advisors, and get a feel for what their residents want. She said she remembers a similar wave of moratoriums and bans when Connecticut legalized medical marijuana.
Kaufman said moratoriums were smart policy in some cases simply because there was so much uncertainty over how the industry would take shape – including how many licenses would be available for each business type – after the law passed last June.
"They decided, 'we're going to put this on ice. We are going to adopt a one-year moratorium to study this, have our attorneys and those in the state determine exactly how this is going to pan out,' " Kaufman said. "That will allow them to make better decisions."
Kaufman said many new cannabis zoning regulations are similar to how communities regulate liquor stores and alcohol sales. Liquor statutes dictate things like hours of operation and proximity to other alcohol establishments, and limit sales to certain parts of town.
"We're going to see a similar set of rules and regulations applied to adult-use cannabis establishments," Kaufman said.
Kaufman said some towns may elect to restrict certain types of businesses, like dispensaries, but permit others, like a grow facility or distributor.
"Maybe rural communities are appropriate places to have a grow facility because they are farming communities, [but they may not be a right fit for a retail store]," Kaufman said. "Every town is going to find a different way to create opportunities consistent with the new law based on their unique situations."
Still, the needs of prospective businesses and municipalities can differ. For example, a city like New Haven might not want a cannabis dispensary next to Yale or Southern Connecticut State University, or by a stretch of boutique shops.
"What might be the best economically in terms of foot traffic and visibility may not actually be desirable to the town," Kaufman said. "They may not want it on their main street where all the shopping is."
Glissman said what cannabis businesses are in most need of is clarity on where communities stand on the industry.
Early movers
Manchester is one town that didn't institute a moratorium. Gary Anderson, the town's director of planning and economic development said Manchester's Planning and Zoning Commission supported the idea of drafting zoning regulations for prospective businesses.
"It provides some options for new businesses that are looking to get started and get ahead of the market," Anderson said of Manchester's zoning rules. "We saw a good deal of interest even before the regulations were passed, with people reaching out and asking about Manchester."
In December, Manchester's Planning and Zoning Commission voted to allow cannabis retail stores in the town's general business district and comprehensive urban development (CUD) zone. Cultivators can be located in industrial and CUD zones. Both business types must first receive a special exception permit.
Hartford's Planning and Zoning Commission signed off on similar rules last year, allowing retail cannabis businesses downtown and in other commercial and industrial districts.
Hartford City Councilwoman Tiana Hercules is also a budding cannabis entrepreneur. She said she's finalizing her application to open a retail cannabis business called Lady Jane, and honing in on a potential location in the Capital City. Having zoning clarity makes the complex process of opening a cannabis business a little easier, Hercules said.
"The location is in the right zoning area, so we'll go through the permitting process once we have a [letter of intent] signed off," Hercules said. "Hartford is an innovative city and certainly wants to be open to industry that can benefit the community. It creates a buzz, it creates a destination for the city."
HBJ FILE PHOTO
Tiana Hercules is working on her business plan and social equity license application to open a cannabis dispensary in Hartford.
Luke Massirio, a commercial real estate broker with O,R&L Commercial LLC, has worked with landlords and companies looking for cannabis business locations. He said navigating which municipalities permit the industry has been a challenge.
In addition, many landlords want money up front to take a property off the market, so companies with deeper pockets have an edge in securing real estate.
"The operators that are going to make it are going to be the ones that put some option money up so that the landlords will actually hold the property for them and not just waste time because there's no guarantee they will get [a license to operate]," Massirio said.
Lavernoich, the Bridgeport Economic Development Corporation president, said his city's zoning ordinance underwent a major overhaul at the end of 2021, that included identifying three specific industrial zones that can host legal cannabis businesses. While he said he's glad Bridgeport is allowing the industry, some argue the city's zoning rules are too restrictive.
"There's some people that think we, collectively as [a city], are not taking advantage of the commercial opportunity that's being presented by restricting [cannabis businesses] to those three zones and not letting things happen on commercial corridors," Lavernoich said. "I don't think there's an unlimited universe of potential sites out there, even in a city like Bridgeport that has a lot of industrial-zoned land. There's not a lot of inventory available for sale."