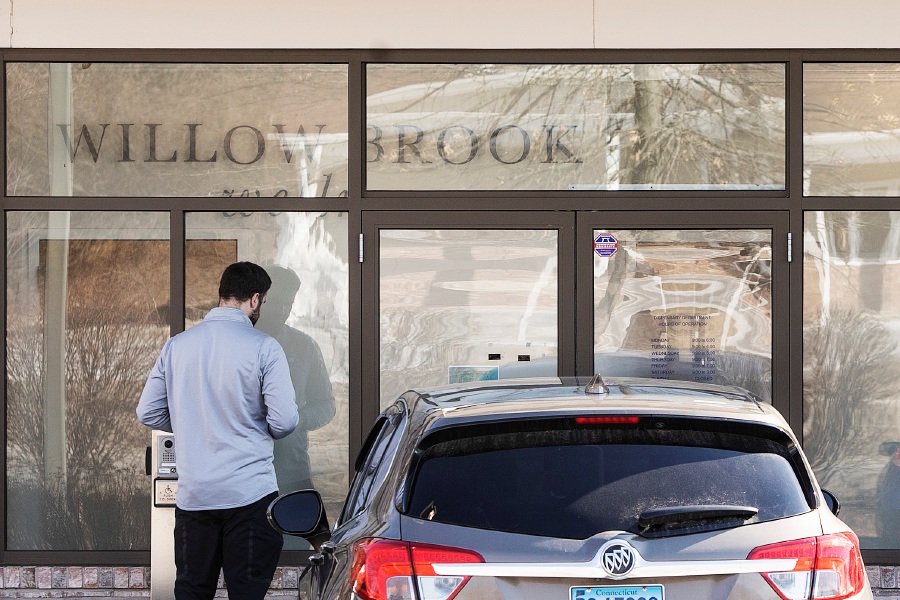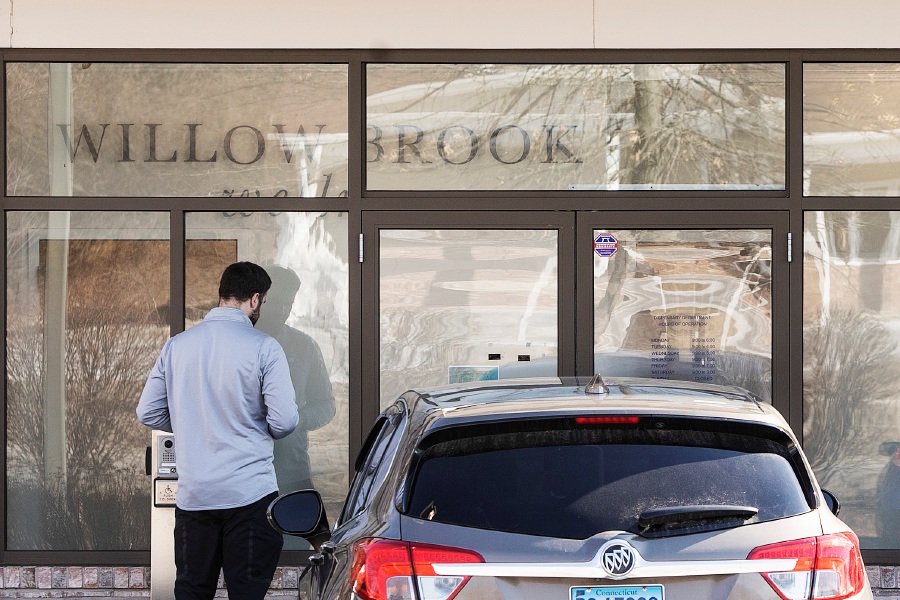 MERIDEN — Willow Brook Wellness at 1371 E. Main St. is planning to move its medical cannabis dispensary to 1387-1391 East Main and open a recreational dispensary in the same building.
Willow Brook, which is in the Sundad Plaza, received a provisional special permit last fall to sell recreational marijuana in the plaza. Last week, the Planning Commission agreed to grant a new provisional permit for the building next door. The provisional permit is contingent upon getting state licensure to operate a hybrid cannabis business.
"They're looking to occupy that whole building," said Planning Commission Secretary Elain Cariati. "They would rather have it under one roof: cameras, security."
The 3,228-square-foot building is the former home of Civali Hardware, which was sold in 2019 a year after Willow Brook opened in Sundad Plaza. A glass shop and CBD store occupy the front showroom and a smaller retail space. Those businesses are planning to move, Cariati said.
If granted state licensure, Willow Brook will open the recreational dispensary in the larger showroom and the medical dispensary in the adjoining space. There are also plans for a 621-square-foot vault.
Securing a hybrid license is less cumbersome to operators with a medical license, allowing them to bypass the lottery system other applicants must enter.
Willow Brook Wellness had been owned by Tomarin Holdings until it sold in October to Verano Holdings Corp. which has cannabis operations in 12 states. The deal included Tomarin-owned Connecticut Pharmaceutical Solutions, a cultivation and production facility in Rocky Hill, and the Caring Nature dispensary in Waterbury.
The acquisition included $113.25 million in voting shares and $18.5 million more in "subordinate voting shares of the company upon the first adult-use sale of cannabis in Connecticut," according to a Verano news release.
"The applicant previously received an approval to convert an existing medical marijuana dispensary into a hybrid," City Planner Paul Dickson stated in a report to the commission. "The applicant proposal is significantly similar in retail layout and characteristics of the neighborhood as it is next door to the previously approved location."
The store will be open Monday through Saturday, and will have 32 spaces for parking with two driveways.
Verano is also planning to install sidewalk across the frontage this year, subject to state licensure. There is no anticipated disruption in traffic, according to a traffic study.
The commission also asked that window frosting, or a similar shade be installed per the state to meet visibility requirements. There will also be no product advertising or displays in store windows and no onsite consumption.
Verano is working with Associated Security to provide technology for monitoring and surveillance, and an HVAC provider for air ventilation to reduce odors.
In other business, the Planning Commission agreed to table a request for a microgrower provisional permit by Gold Leaf Cultivation of North Haven. Gold Leaf wants to operate a cannabis cultivation and delivery business in space owned by Pyramid Technologies at 45 Gracey Ave.
The commission wanted more information about parking lot use and odor control. The city has approved two recreational dispensaries and one hybrid dispensary. All are waiting on state approval. The city has capped the numbers of dispensaries and microcultivators at three each. The first three in each category to receive licenses can receive final permits.
Reporter Mary Ellen Godin can be reached at mgodin@record-journal.com.