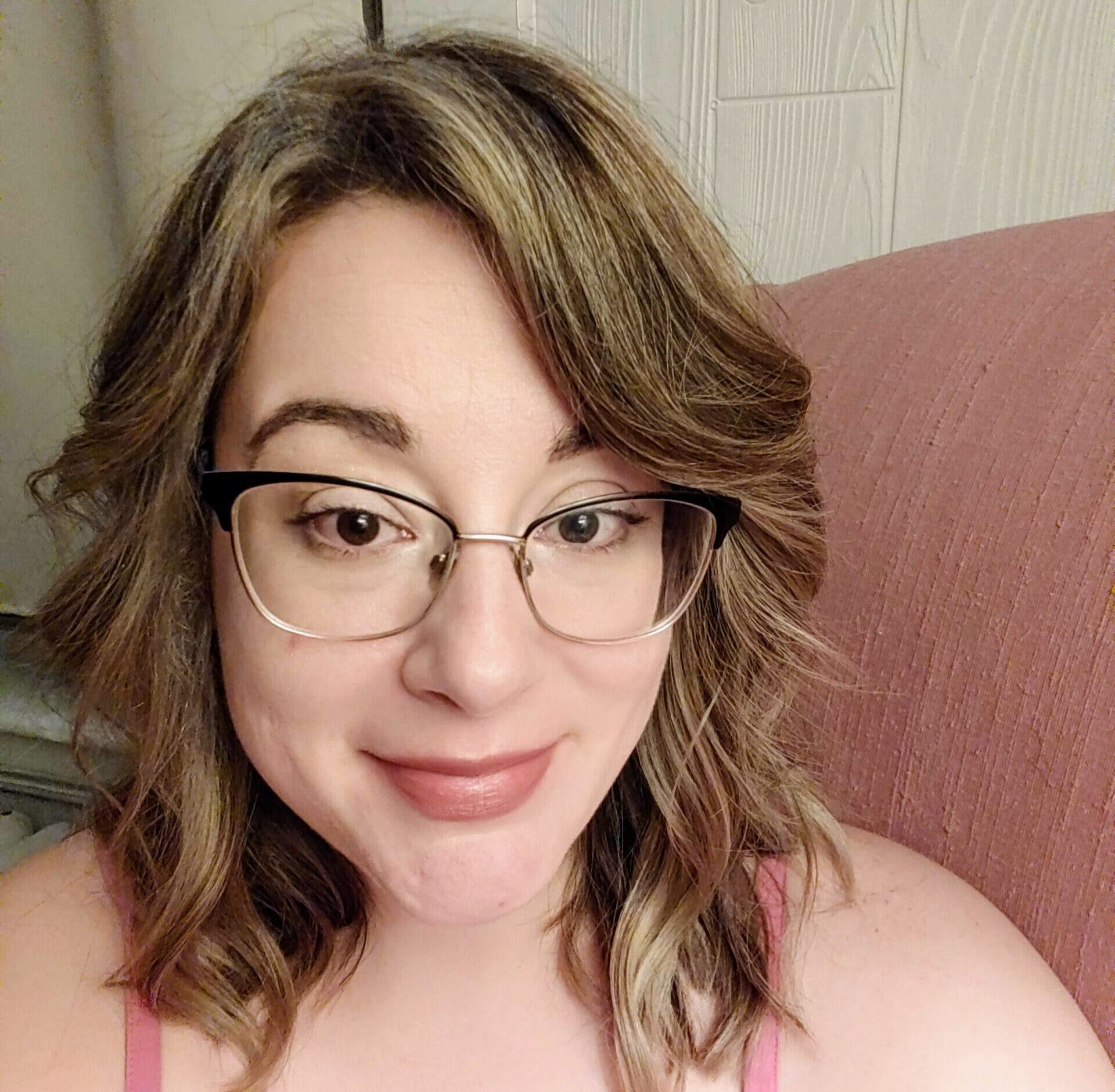 Today is Canada's inaugural National Day for Truth and Reconciliation. The statutory holiday is meant to recognize the ongoing injustice that First Nations, Métis, and Inuit people face in our country.
Many Canadians find themselves wondering how they can help support Indigenous communities today, and the other 364 days a year. In addition to self-education, like reading the Truth and Reconciliation Report, we can also show support through financial contributions.
Reconciliation involves reparations, so Canada, support these Indigenous businesses in the cannabis industry.
Seven Leaf
Licensed producer of medical cannabis
Twitter: @7evenLeaf
Instagram: @7evenleaf
Seven Leaf is Canada's first Indigenous-owned and -operated producer of medical cannabis on First Nations land to be licensed by Health Canada. They're located in the Akwesasne Mohawk Territory on Cornwall Island, Ontario.
Seven Leaf provides high-quality medical cannabis, as well as opportunities for economic reconciliation within their community, a model they hope to see other First Nations communities adopt as well.
Seven Leaf is run by former Akwesasne Mohawk Police chief Lewis Mitchell, who already sees the benefits of having an on-reserve facility. The company has been successfully growing since its launch in 2018, and they aim to be a model of Mohawk leadership and First Nations self-sufficiency.
"We take tremendous pride in our First Nations Territory and believe in providing advancement and growth opportunities for a strong, prosperous future," says Mitchell. "We are establishing quality jobs—where our college and university graduates have something to come home for, and to stay for."
Red Market Brands
Licensed producer of cannabis
Twitter: @redmarketbrand
Instagram: @red.market.brand
In Canada, we often refer to the illicit market as a "grey market," alluding to the hazy regulations prior to federal legalization. In Indigenous communities, these unregulated businesses and products are referred to as the "red market."
The goal of Red Market Brands is to help bring the red market into the regulated sphere. Their team is passionate about creating a platform so that Indigenous people can take their place in the regulated industry.
"[Cannabis] has the opportunity to enhance reconciliation," Isadore Day, CEO and co-founder of Red Market brands, tells Leafly. "Not as a mind-altering chemical, but rather a tool for economic development. An instrument for a cycle of ongoing sustainable revenues back to our communities."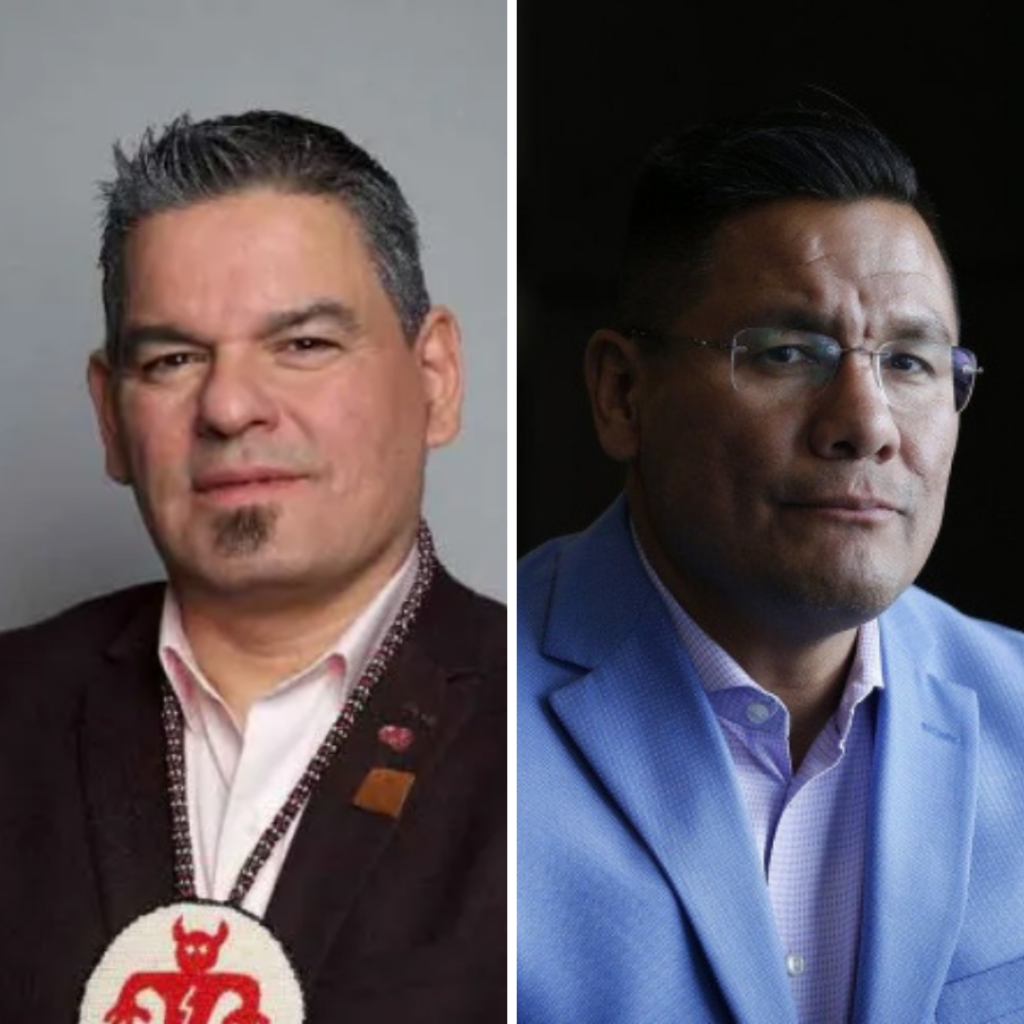 "This company in the mainstream market is going to be vital. Being a part of the regulated cannabis market allows us to bring revenue-sharing back to our communities and support grassroots development."
The company launched earlier in the year on National Indigenous Peoples Day and will bring its first cannabis products to market in October 2021. Co-founders Isadore Day and Christian Sinclair have pledged to give 25% of their individual profits back to their communities.
Their first release will include two cannabis cultivars: Chi Miigwetch and Miigwetch, and they will add Nischin and Niichii in November. In the new year, they will offer a pressed ice hash and live resin cartridges.
Kana Leaf
Cannabis retail store, Ontario
Instagram: @kanaleafcannabisnb
Kana Leaf was the first Indigenous-owned cannabis shop to receive a retail store authorization on a First Nation reserve in Ontario. They offer a full range of cannabis products, from flower to concentrates, in Nipissing First Nation.
The retail store serves three First Nation communities, providing simple and safe access to cannabis. Kana Leaf worked closely with the community's leadership council to create the locally established Nipissing First Nation Cannabis Act.
The family-owned and operated store offers competitive prices, a VIP loyalty program, and price matching.
Pineapple Buds
Licensed producer of cannabis
Twitter: @BudsPineapple
Instagram: @pineapplebuds_
Pineapple Buds is an Indigenous-affiliated company located in the Okanagan Valley. Founded by Kyra Horvath, master grower and COO, along with Laine Keyes as CEO, the micro-cultivator is small but mighty. The pair take pride in their custom genetics and have an array of pineapple cultivars that they have developed over the years.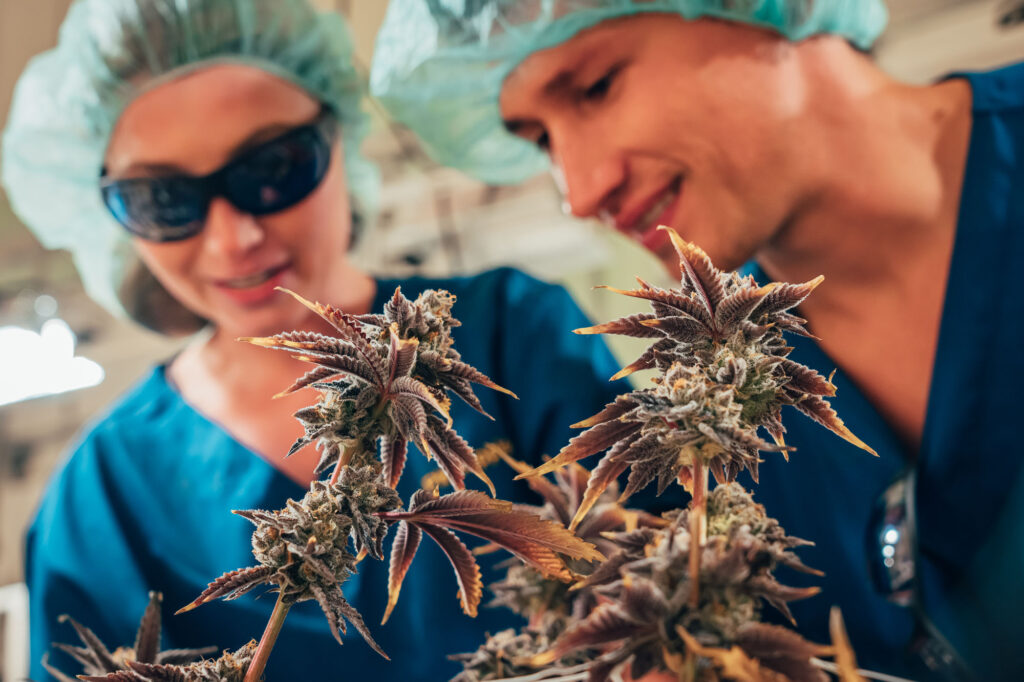 Pineapple Buds started with humble roots: They went from barn beginnings to a custom-built hydroponics facility. The Pineapple Buds team tells Leafly that the Indigenous Navigator Service through Health Canada was extremely helpful in getting their licence.
Keyes says he got his drive for business from the heritage of his family's past and wanting to secure it for future generations.
"To Pineapple Buds, truth and reconciliation mean supporting the reclamation of identity, language, and culture," they wrote in a statement. "We are here to listen and learn about experiences, challenges and traditions that one may have had and encourage progression for the future."
Their inaugural strains Pineapple Party and Hawaiian Pineapple are available in select provinces.
Costa Canna
Cannabis retail stores, British Columbia
Twitter: @costa_canna
Instagram: @costacanna.ca
Costa Canna is owned by Cowichan Tribes, the largest single First Nation band in British Columbia. They started out as a single location in Vancouver Island in 2019 and now have four booming retail cannabis stores.
In addition to their retail locations, Cowichan Tribes is also trying their hand at cultivation. Earlier this year Costa Canna entered into a one-year agreement with the province, allowing it to both grow and sell cannabis.
Cowichan Tribes hope that these opportunities in cannabis could help change the whole economic framework of their nation. Costa Canna is working to build stronger and healthier communities through economic development in the cannabis space.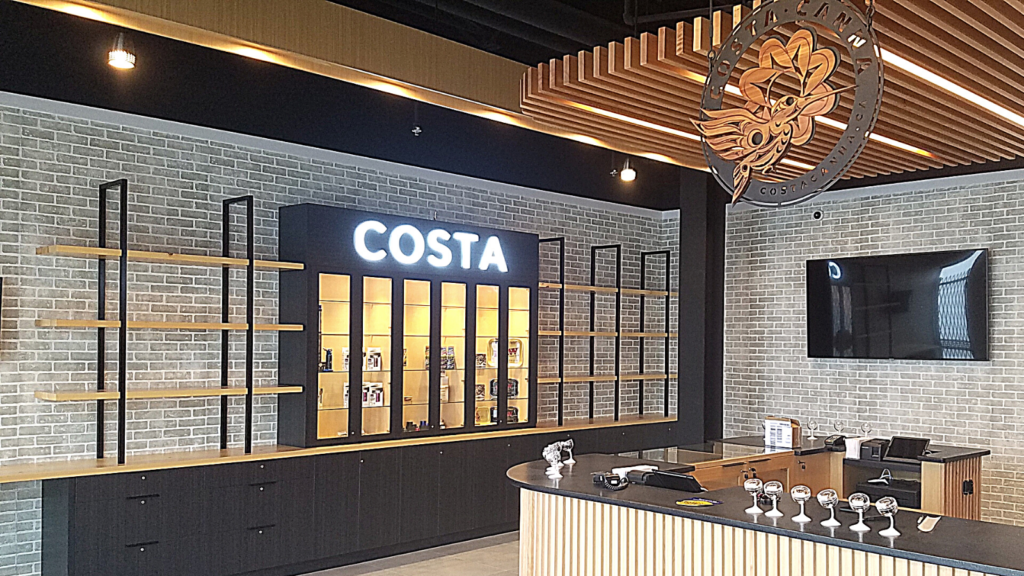 FN Cannabis Co.
Cannabis retail store, Saskatchewan
Instagram: @fncannaco
FN Cannabis Co. was awarded one of only 51 permits granted in the province of Saskatchewan, out of approximately 1500 applications to open a retail cannabis store. FN Canna Co. is fully owned by three treaty six nations: Sweetgrass First Nation, Ahtahkakoop Cree Nation, and Moosomin First Nation.
FN Cannabis Co. sells a full range of regulated cannabis products, from edibles to pre-rolls. One of their goals is to make buying weed easy, safe, and reliable in their community. They officially opened their doors in Nipawin, Saskatchewan, on April 4, 2020.
Msiku
Licensed cannabis producer
Twitter: @msikuofficial
Instagram: @msiku.official
Msiku is a cannabis brand produced by AtlantiCann Medical, a Health Canada licensed producer that is majority-owned by the Mi'kmaq First Nations of Nova Scotia.
Msiku (m-see-goo) is the Mi'kmaw word for grass. Humour is very important in Mi'kmaq culture. We are sure that you will see and appreciate how this tongue-in-cheek name reflects that humour!

– Msiku website
The brand celebrates the heritage of the Mi'kmaq people and pride in the East Coast. Msiku cannabis is grown indoors with care and hand trimmed to produce terpene-rich, craft-quality products.
Their Instagram page is packed full of links for folks to support Indigenous communities across Canada.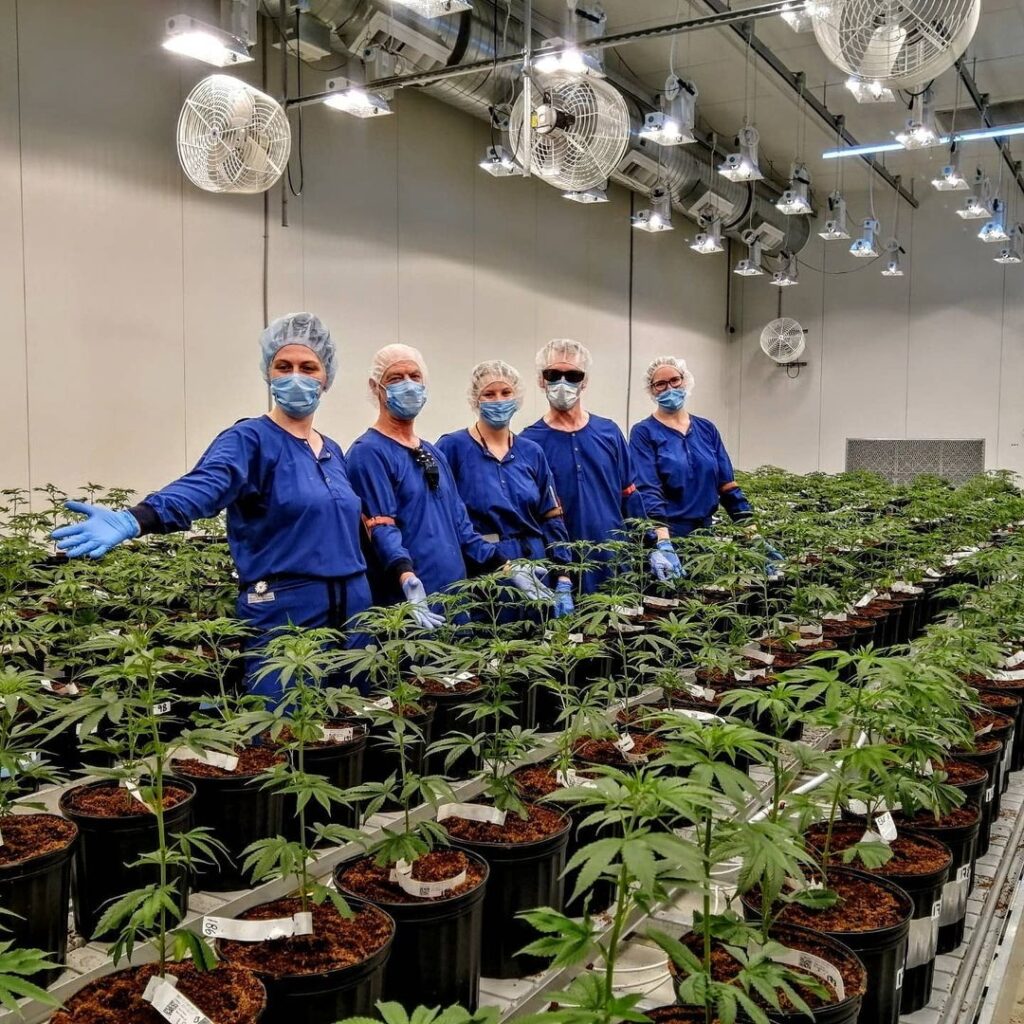 Ekosi Health
Medical cannabis clinic
Twitter: @ekosihealth
Instagram: @ekosihealth
Ekosi Health is an Indigenous-founded medical cannabis clinic in Manitoba and serves all of Canada. The clinic has a team of three physicians who offer in-person and remote patient consultations. The healthcare team delivers data-driven, scientifically backed information about cannabinoid therapy to patients.
According to the team at Ekosi Health, education is key. They work extremely hard to provide credible information about the cannabis industry, the cannabis plant, and how medical cannabis interacts with the human body. This way, patients are empowered to make their own choices and take control of their health.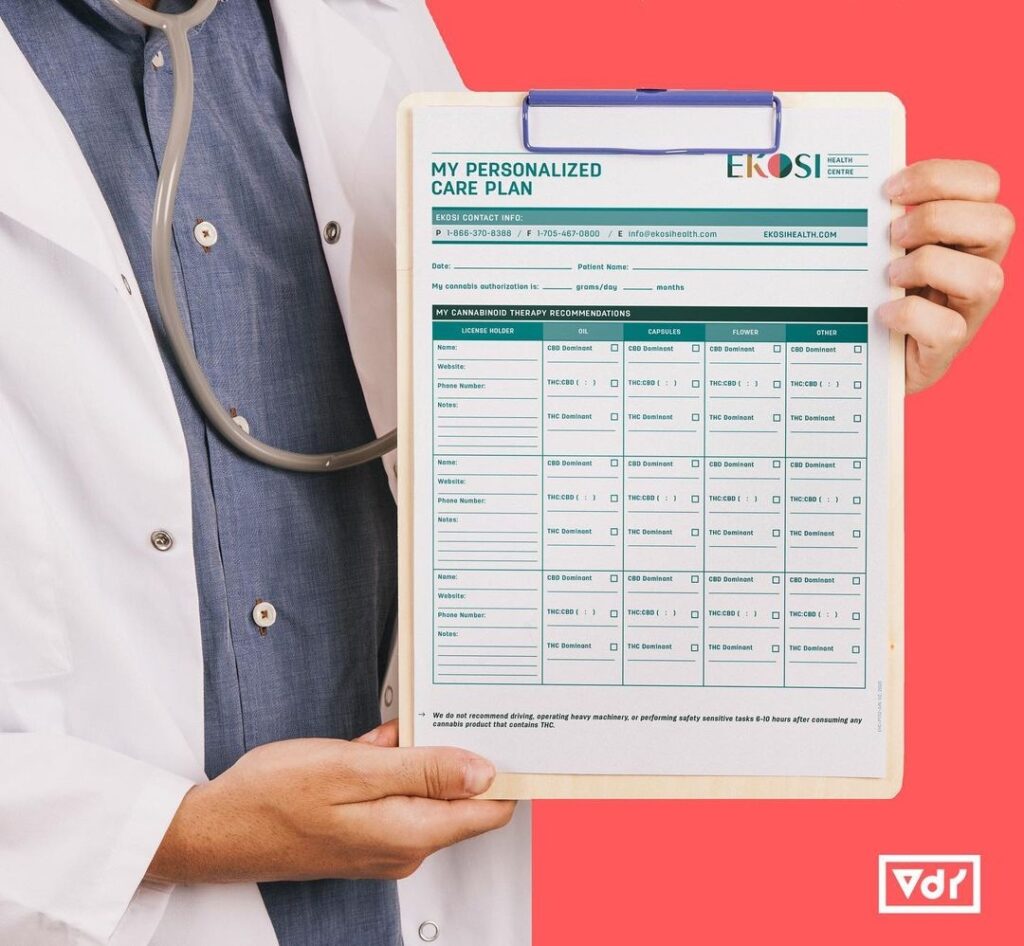 "Truth and Reconciliation is, for us, inexorably and intrinsically linked to our purpose. The National Day for Truth and Reconciliation gives us an opportunity to consider how we may support reconciliation efforts with residential school survivors and all of those affected by the tragedies [of colonialism]," they write in a statement.
"We acknowledge this day to honour First Nations, Inuit, and Métis survivors, their families, and their communities, and to ensure that the public commemoration of their history and the legacy of residential schools remains a vital part of the reconciliation process."
By submitting this form, you will be subscribed to news and promotional emails from Leafly and you agree to Leafly's Terms of Service and Privacy Policy. You can unsubscribe from Leafly email messages anytime.