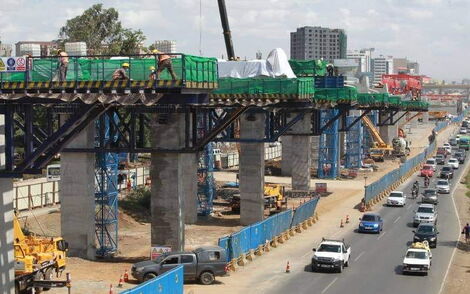 The Kenya National Highways Authority (KeNHA) has announced that it will close a section of the Uhuru Expressway for two days.
In a statement on Friday, July 29, KeNHA alerted motorists that there will be a temporary diversion of traffic on the Uhuru Expressway from the Haile Selassie Roundabout to the Kenyatta Avenue Roundabout.
The authority noted that the busy road will be closed from 9 p.m. to 6 a.m. between July 28 and 31.
A section of the Uhuru road under construction. Source: Facebook
The closure will allow roadworks to take place safely outside of peak traffic hours.
KeNHA further said that motorists heading towards Westlands will have to use the opposite side of the road and share the carriageway with those heading towards Mombasa Road.
In addition, KeNHA stated that traffic marshals will be present to guide motorists. Temporary road signs will also be placed to alert road users of detours and other changes.
Drivers were advised to follow the detour provided by KeNHA on their social media platforms and use alternate routes where possible.
"Traffic heading towards Westlands will be diverted to the opposite side of the road and will share the carriageway with traffic heading towards Mombasa Road," said KeNHA Managing Director Kung 'u Ndung'u.
The Uhuru Expressway renovation comes amid a report contested by senators after it was learned that the tax payer will shell out Ksh 9 billion to repair Mombasa Road, Uhuru Highway and Waiyaki Way.
Transport Cabinet Secretary James Macharia has announced that the contractor will get Ksh 9 billion for the rehabilitation and improvement of roads after they were destroyed during the construction of the Nairobi Expressway.
The senators demanded that the Expressway's contractor – China Road and Bridge Construction Company – bear the cost of road rehabilitation.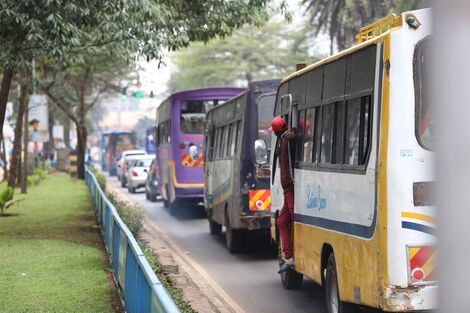 Cars in traffic along the Uhuru Expressway, Nairobi
Simon Kiragu
Kenyans.co.ke
They argued that the contractor was responsible for the damage to the old Mombasa road and that the government should ensure that they take full responsibility.
According to the lawmakers, shifting the cost of the road reconstruction to Kenyans was a waste of public funds since the contractor was already paid to build the highway.