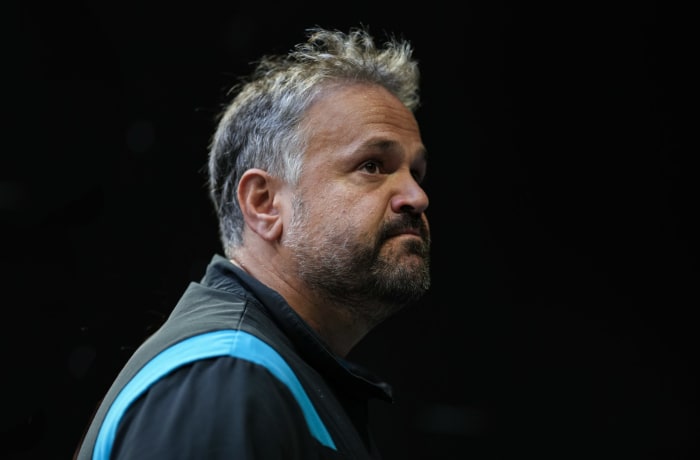 NFL fans don't like what Matt Rhule had to say about his team's celebration antics.
The Carolina Panthers head coach reportedly ran his team after a celebrated player in the end zone.
"Sorry, but this guy stinks," Warren Sharp wrote, tweeting part of a recent story.
NFL fans seem to agree.
"…..it's the preseason. And you punished everyone because one guy had a little fun? This is not the high school where you try to teach discipline to kids," one fan wrote.
"NFL coaches are glorified gym teachers. But at least my gym teachers had FUN!" an added fan.
"And that's why hiring totalitarian coaches used to coaching kids never works with grown men," another fan added.
"Man still thinks he's in college and it shows," one fan added.
The Panthers will be interesting to follow this season, that's for sure.