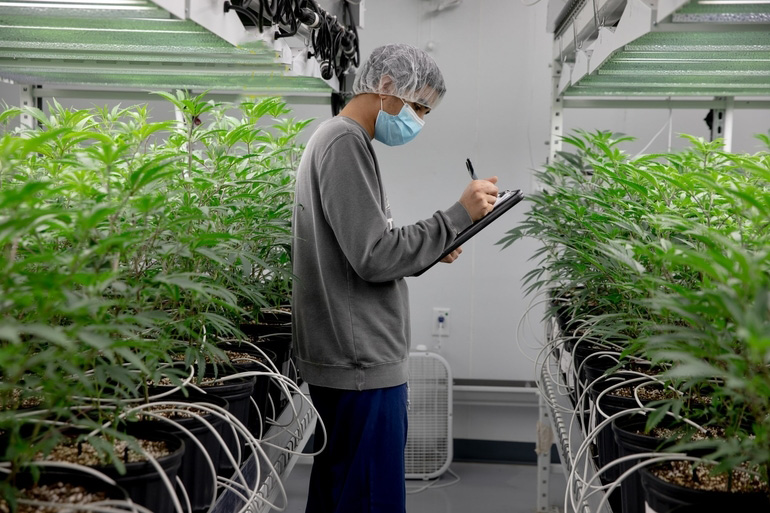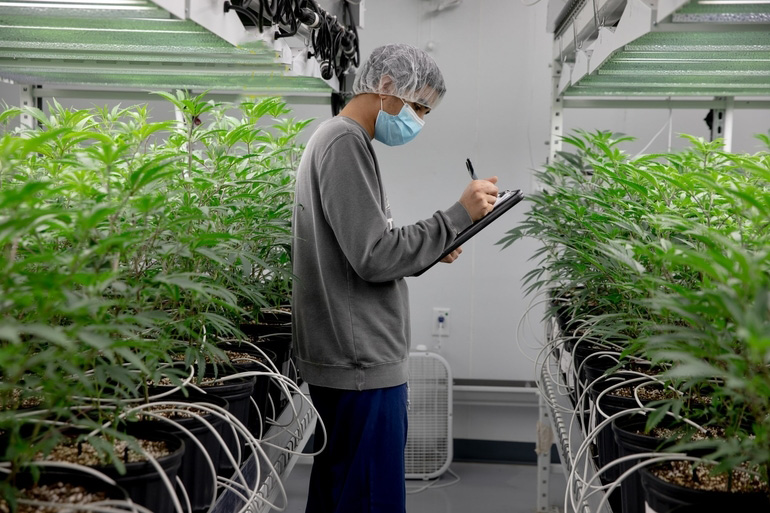 By Christina H. Davis
It was only a few months ago that Gov. Ned Lamont signed into law legislation clearing the way for recreational, adult-use marijuana in the Nutmeg State.
But already market forces inside and outside the state's borders are moving rapidly in anticipation of a multimillion-dollar business opportunity.
Those forces include a series of acquisitions involving out-of-state companies looking to gain a foothold in the state in advance of the Department of Consumer Protection (DCP) opening applications for recreational marijuana licenses.
One notable deal includes Chicago-based Verano Holdings Corp.'s acquisition of two medical marijuana dispensaries as well as one major marijuana cultivation operation.
"For us, it's a really exciting market and I think there's a ton of opportunity," said Brian Ward, CFO for Verano.
On Nov. 10, Verano announced it had closed on its purchase of Meriden medical marijuana dispensary Willow Brook Wellness. On the same day, Verano also announced plans to acquire Waterbury dispensary Caring Nature LLC as well as Connecticut Pharmaceutical Solutions Inc. (CTPharma), a marijuana cultivation and production facility in Rocky Hill.
Previous acquisitions by out-of-state firms included New York-based Greenrose Acquisition Corp.'s March 2021 purchase of Theraplant, another Connecticut cannabis grower.
In Dec. 2020, Chicago-based Green Thumb Industries purchased medical marijuana dispensary Southern CT Health & Wellness of Milford.
By buying medical marijuana companies these large multistate operators are also securing a spot in the state's recreational market.
That's because medical marijuana dispensaries and cultivators can bypass the lottery system that will ultimately determine which companies can get licenses to establish a legal recreational marijuana business in Connecticut.
Instead, medical marijuana companies can apply and then pay for a hybrid license to serve both markets.
Bigger is better
CTPharma's President, COO and co-founder Rino Ferrarese said the Verano deal was a "natural evolution" of his company's growth.
"As we became larger it made sense to partner with a larger organization," he said.
Verano is indeed larger. The company, which specializes in vertical integration, has approximately 1 million square feet of indoor marijuana cultivation across the United States and has cannabis licenses in 15 different states.
Verano, which is a publicly traded company on the Canadian Securities Exchange, reported $207 million in revenues for the quarter ended Sept. 30, more than double the revenues it reported in the year-ago period.
On its own, CTPharma has also grown. Its approximately year-old Rocky Hill cultivation facility totals 217,000 square feet, more than half of which is currently occupied.
"As there's more demand for product, we will contemplate further expansion," Ferrarese said.
Employment at CTPharma has also increased. At this time in 2020, the grower had 35 or 40 employees. Today, that total stands at 120.
Going solo
All the M&A activity has Ben Zachs, owner of Fine Fettle — which operates medical marijuana dispensaries in Willimantic, Storrs and Newington — feeling like one of the last independent operators left standing.
However, he doesn't begrudge any operator in the cannabis space from taking advantage of the predictable interest in the state.
"If someone is willing to pay you good money for your business, good for them," Zachs said.
Zachs is also quick to point out that the acquisitions in Connecticut are not unique.
"This is not just a Connecticut story," he said. "It's happening all over."
As far as Fine Fettle's future, Zachs said his plan is to "be the best operator there is."
He said he intends to convert to a hybrid operation when the licensing is made available by the state, meaning his locations will offer both medicinal and recreational marijuana.
In preparation, Fine Fettle has already secured local approvals in Willimantic and Newington to expand sales to recreational customers.
The hope is that adult-use sales will be up and running in Connecticut by late 2022. But before that can happen, the licensing process must get underway.
Businesses that meet social equity guidelines, which aim to give minorities a chance to enter the market, will be granted priority for 50% of all marijuana-related licenses released by the Department of Consumer Protection.
Those licenses fall into nine different categories including sales, cultivation and hybrid licenses, and will be available via lottery on a rolling basis.
Finding funds
Part of what is driving the acquisitions may be access to capital. Starting and running a marijuana company is atypical, mainly because the business is still technically prohibited by federal drug laws. That means many banks have opted not to lend to marijuana-related businesses.
An entrepreneur looking to start a business in the industry, or an existing business that is interested in growing, needs to get creative when it comes to financing.
"The money is an interesting question," said Bob Lickwar, a partner at accounting firm UHY Advisors, which has an office in Farmington and specializes in advising marijuana-related businesses. "Even if you can get a bank to lend you the money, you're looking at a 15 to 16 percent interest rate."
In addition to the capital-raising issues, marijuana dispensaries or growers also need to be aware of specific federal tax regulations, like 280E, which prohibits drug-related operations from deducting typical business expenses.
Beyond accounting issues, licensing fees are another major potential hurdle.
"The reality is the license fees are probably going to be a barrier to entry," Lickwar said.
For example, a medical marijuana dispensary looking to go hybrid and sell recreational marijuana needs to pay a $1 million licensing fee. That cost is reduced by half if the business creates a "social equity joint venture."
Medical marijuana cultivators looking to go hybrid need to pay a $3 million licensing fee, or half that amount if they have a social equity partner.
With that level of incentive, established dispensaries may be on the lookout for social equity partners to help reduce startup costs. Included in that category is Verano Holdings.
"We're excited to partner with social equity applicants," said Ward, Verano's CFO.
The social equity provisions in the legislation were designed to give a leg up to Black and brown communities in the state that have long shouldered the biggest burden when it comes to the nation's failed drug policies. But there are people who are concerned that Connecticut's program, while good on paper, will fail to live up to its promise and continue to leave the disadvantaged behind.
To that end, some groups are forming to spread awareness and education, including the recently announced Alliance for Cannabis Equity (ACE).
ACE is a joint venture between two workforce and economic development agencies — The Connecticut Community Outreach Revitalization Program (ConnCORP) of New Haven and The WorkPlace of Bridgeport.
Its first mission is to create a manifesto outlining the opportunities related to recreational marijuana in Connecticut and conduct informational sessions throughout the state targeting Black and brown communities.
The project's initial budget is approximately $100,000, according to Joseph Carbone, president and CEO of The Workplace.
"We see the enormity of the opportunity and the potential that it has," Carbone said. "We want to make sure it's not wasted."