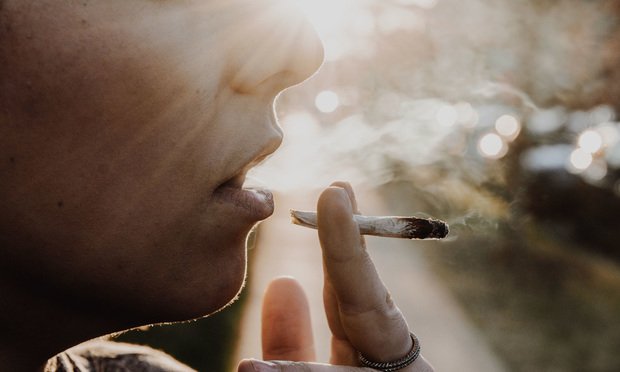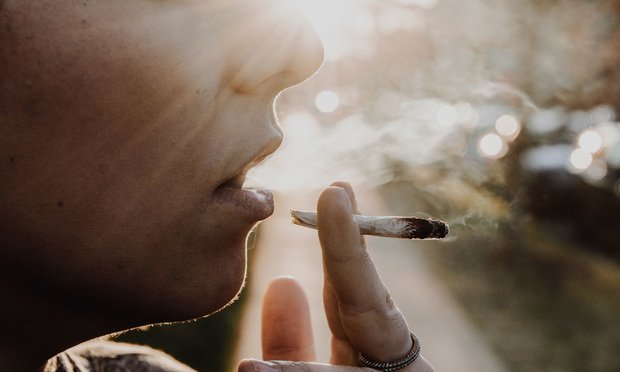 With the legalization of recreational marijuana a strong possibility before the legislative session ends June 9 in Hartford, the question some cannabis experts are asking is this: Will there be enough Connecticut attorneys with an expertise to help potential clients navigate the new landscape?
Observers say they believe passage is imminent this legislative session—as opposed to other years—because of support from Gov. Ned Lamont, who has presented a detailed implementation plan. The bill also cleared a major hurdle, after gaining approval from the Senate Judiciary Committee. The previous governor, Dannel Malloy, opposed legalizing recreational marijuana.
New legislation could mean big business for Connecticut lawyers.
Hartford civil rights attorney DeVaughn Ward, also a senior legislative counsel for the Marijuana Policy Project, which advocates for governments to tax and regulate marijuana in a manner similar to alcohol, said Thursday there will be no shortage of people looking to hire lawyers if the Nutmeg State legalizes recreational use.
"There will be hundreds of applicants, if not thousands, and those people will need attorneys," Ward said. "Those attorneys will have to be familiar with the law. There are a couple of law firms in the country that have cannabis as their focus; none really in Connecticut."
While medical marijuana has been legal in Connecticut for several years, only a "handful" of attorneys have as their focus marijuana law, Ward said.
"Right now, there are only 18 dispensaries and four cultivators for medical marijuana. In terms of legal services, that is a client pool of just 22," Ward said. "There are only a very small group of attorneys here that are familiar with the industry."
While attorneys jumping into the marijuana market will not "have a huge learning curve, it is a new industry and there will be a learning curve," Ward believes.
Ward and others said those attorneys will have to navigate through zoning laws, contract laws, employment law, and real estate and banking laws related to the marijuana business.
There would be eight types of licenses if recreational marijuana becomes legal in Connecticut, under a bill Lamont is now proposing. That bill includes a lottery for certain applicants and who gets to apply for licenses first. The licenses that would be under consideration include those for retailers, cultivators, food and beverage manufacturers and packaging, among others.
Bloomfield attorney Aaron Romano, a spokesman for the National Organization for the Reform of Marijuana Laws, said Thursday those who want to get into the marijuana business shouldn't hire just any attorney.
"They should ask the appropriate questions," Romano said. "Those questions should include has that attorney represented business in the past, and what kind of relationship do they have with the cannabis industry? That's important because that attorney can guide them to the right consultants, and provide business models that have worked in the past and that have been proven to be successful."
Romano doesn't favor a lottery system as the governor is proposing.
"I support an equity provision that those who have been harmed by prohibition should get a leg up," he said. "I support a complete open market. If you meet appropriate standards, you can open a liquor store. Why should it be any different with marijuana?"
Steven Stafstrom Jr., a Pullman & Comley member and chairman of the House Judiciary Committee, said he's optimistic of passage this session.
The governor's proposal also includes a provision allowing people with convictions for possession or sale of marijuana of four ounces or less to have their records erased, depending on when the conviction occurred.
A 2020 Marijuana Policy Project study predicted that the marijuana industry in the state would create more than 17,000 jobs, including direct and indirect services such as trucking, packaging, and plumbers and electricians for indoor marijuana production.
Neighboring states New York and Massachusetts recently legalized recreational marijuana, as did New England states Vermont and Maine. Rhode Island is considering legalization while New Hampshire hasn't.
Related stories:
Attorneys Say Marijuana Legalization Likely in Connecticut in 2021
Marijuana Might Mean Big Business for Connecticut Lawyers—Except for This Group
Lawyers Say Expect More Lawsuits Like This Connecticut Case About Woman's Firing Over Medical Marijuana