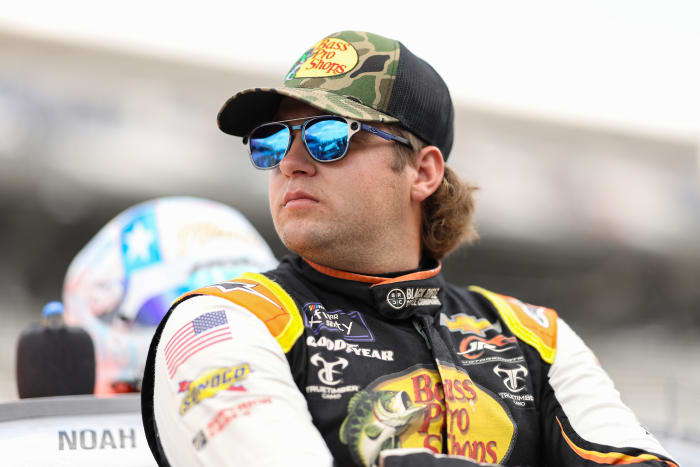 On Wednesday, Petty GMS Motorsports announced the latest addition to its 2023 driver lineup.
Up-and-coming NASCAR star Noah Gragson has been promoted to the full-time Cup Series and will drive the No. 42 car for the Richard Petty-Maury Gallagher-owned organization.
The NASCAR world took to Twitter to react to this news.
"Congratulations @NoahGragson I wish you nothing but the best and success at the next level my man! #NGnation," one fan wrote.
"Massive W," said another.
"Let's gooo! So excited!" added another.
"We're proud of you @noahgragson. Another JRM alum who races on Sundays. But first, let's get that NXS championship," JR Motorsports wrote.
Gragson is an eight-time NASCAR Xfinity Series winner over four full seasons. The 24-year-old driver replaces Ty Dillon, who announced his departure from the team on July 15.
Gragson, driver of the No. 9 car for JR Motorsports, currently sits fourth in the Xfinity Series with three wins this season. He made nine Cup Series starts this year, with a career-best 18th at Kansas Speedway in May.