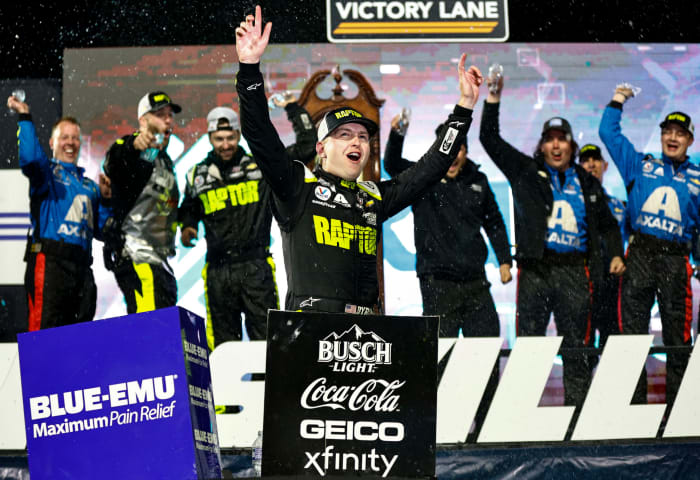 William Byron will not have the starting position he was hoping for in Sunday's Go Bowling race at The Glen.
Per Bob Pockrass of FOX Sports, officials found an electrical problem in Byron's No. 24 vehicle during a pre-race inspection. It will move to the back to make unapproved adjustments.
Byron was originally slated to start fourth at Watkins Glen International.
Fans were disappointed to hear the news.
The Chevrolet driver sits 10th in the Cup Series standings heading into the penultimate race of the regular season. Although they are 12th in total points, wins in Atlanta and Martinsville earlier this year should secure their spot in the playoffs.
However, Byron has not finished higher than ninth, his only top-10 finish, in his last 17 races since the April 9 win. The fourth starting position led to an 11th place finish at Richmond Raceway last Sunday.
The race has a green flag scheduled for 3:19 pm ET, however lightning bolt at Watkins Glen is currently putting the start on hold.