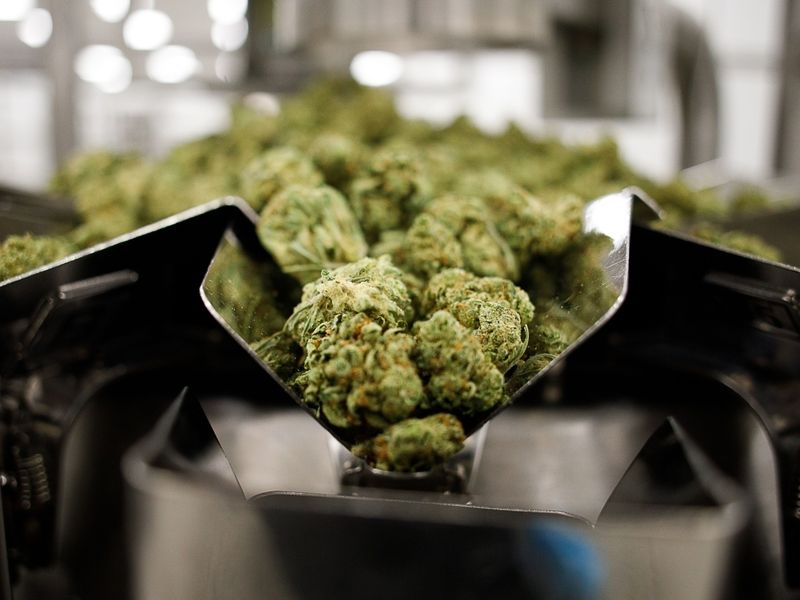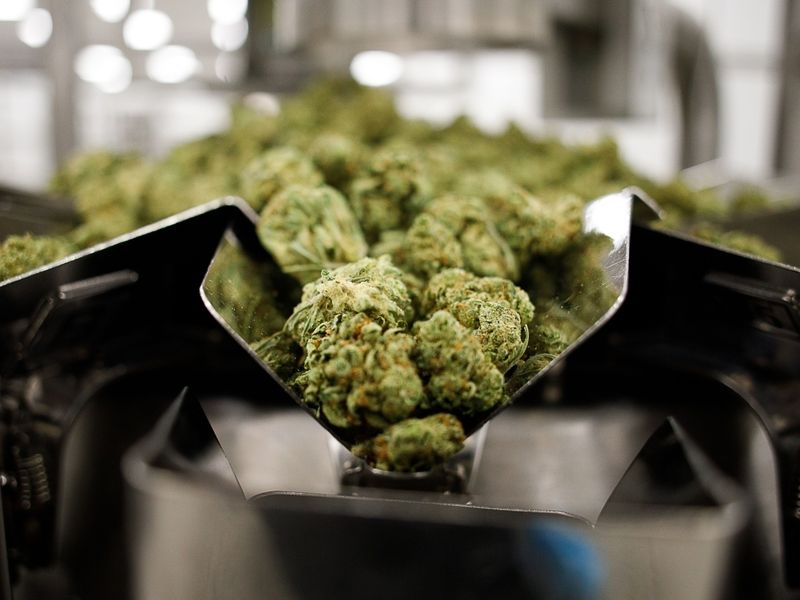 Several large, local cannabis firms have reported strong results in the second quarter, but New York has not played a big part in their growth despite recreational use of the drug becoming legal in the state in March. New York has moved slowly in order to ensure an equitable marketplace, experts say, but when those checks are resolved, its market potential is expected to surpass that of its neighbors.
"Different states that are transitioning from only medical use to adult use are finding their rollouts happening at difference paces, despite what their potential market sizes could be," said Kelly Nielsen, vice president of insights and analytics at BDSA, a Colorado-based market researcher on the global cannabis market. Because New York had seen modest use of its medical marijuana market, as well as because of the pending legislative requirements, some firms intend to focus on other states first, she said.
For example, TerrAscend, with its U.S. headquarters in New York, on Thursday reported 72% net sales growth, to $59 million, in the second quarter, compared to the same period of 2020. It also announced a partnership to expand its presence in New Jersey and outlined expectations for sales growth in Pennsylvania and California. But the firm does not have a retail presence in its home state, nor has it announced plans for a local entry.
Similarly, Midtown-based Acreage Holdings earlier this month announced year-on-year sales growth of 63%, to $44 million, in the second quarter. It experienced retail growth led by New Jersey operations and expects to expand in Connecticut, Illinois, Pennsylvania and Maine.
"New York is an attractive market, given its population, but there are a couple of things that need to be in place first before the adult-use sector can take off," said Michael O'Boyle, group leader of business strategy at Capalino, a Tribeca-based business consulting firm with a cannabis advisory segment.
The first barrier is that the state has yet to appoint an advisory board that can provide the guidelines and framework for which the drug can be grown, processed or sold, O'Boyle said. A baseline of what kind of licensing is available is in place, but implementation details have not been ironed out, added Tunisha Walker-Miller, principal and state lobbyist at Capalino.
Given that the state Legislature is seeking to ensure that stakeholders are committed to equity and inclusion so that populations that had been historically incriminated for marijuana use benefit most from its legality, the process has been slow-going, O'Boyle said. These positions, to be nominated and decided by the state Senate and Assembly, will probably not be filled until the spring, Walker-Miller said.
New Jersey on Friday released its first set of rules for recreational marijuana sales. That development gives it a head start, but New York would likely outpace its neighbor in the long run, Nielsen said.
According to BDSA's research, New Jersey saw $178 million in medical marijuana sales last year, and the amount is expected to reach over $250 million this year. Next year, factoring in recreational marijuana sales, its take is forecast to reach $470 million and $1.9 billion by 2026.
Comparatively, New York's sales of medical marijuana were $110 million last year, and they're expected to be $150 million this year. However, with adult-use pegged to come online next year, sales could reach $750 million then and $2.4 billion by 2026.
Some operators in the state, however, are slowly setting the stage for when New York is ripe for the picking. Midtown-based Columbia Care spent the last year expanding its footprint in New Jersey, but it also started working to capitalize on New York's potential, said Adam Goers, senior vice president of corporate affairs.
The company, which announced second quarter earnings of $110 million earlier this month, in April acquired a 34-acre cultivation site on Long Island for $43 million. It also plans to add four more dispensaries in the state in the coming years, Goers said.
"Based on our entry strategies and deep understanding of our consumers, we're confident that within just a few years' time, New York will see mass adoption and large economic growth," Goers said.
"It's not like New York is dragging its feet to get to adult-use," O'Boyle said. "It's better we take time to get it right rather than have to undo any errors."