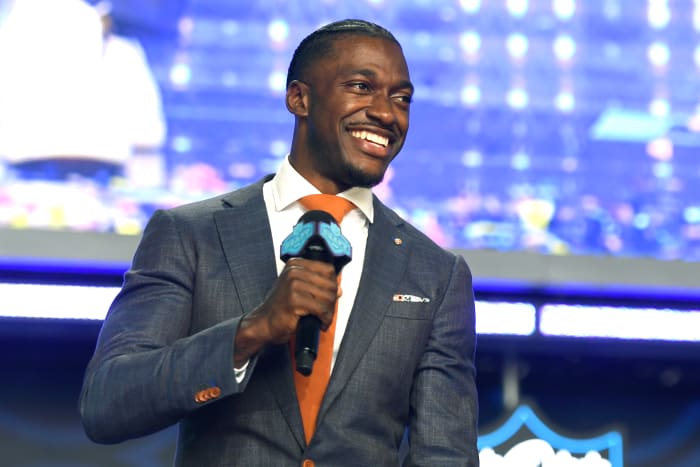 ESPN's Monday Night Countdown is adding a new face to its crew for the upcoming season.
On Wednesday, ESPN announced that former NFL quarterback Robert Griffin III will be one of three Monday Night Countdown analysts. Booger McFarland and Steve Young are back for another season.
Suzy Kolber will remain the host of Monday Night Countdown. This will be his sixth year in this role.
So far, reactions to this ESPN announcement are split down the middle.
There are some fans who are happy that Griffin is joining Monday Night Countdown.
And of course, there are fans who would prefer that ESPN choose a different analyst for their weekly show.
"We don't deserve this as football fans," one fan tweeted.
Monday Night Countdown will begin its regular season on September 12 with coverage of a matchup between the Denver Broncos and the Seattle Seahawks.
We'll see then how Griffin fits in with the rest of the crew.