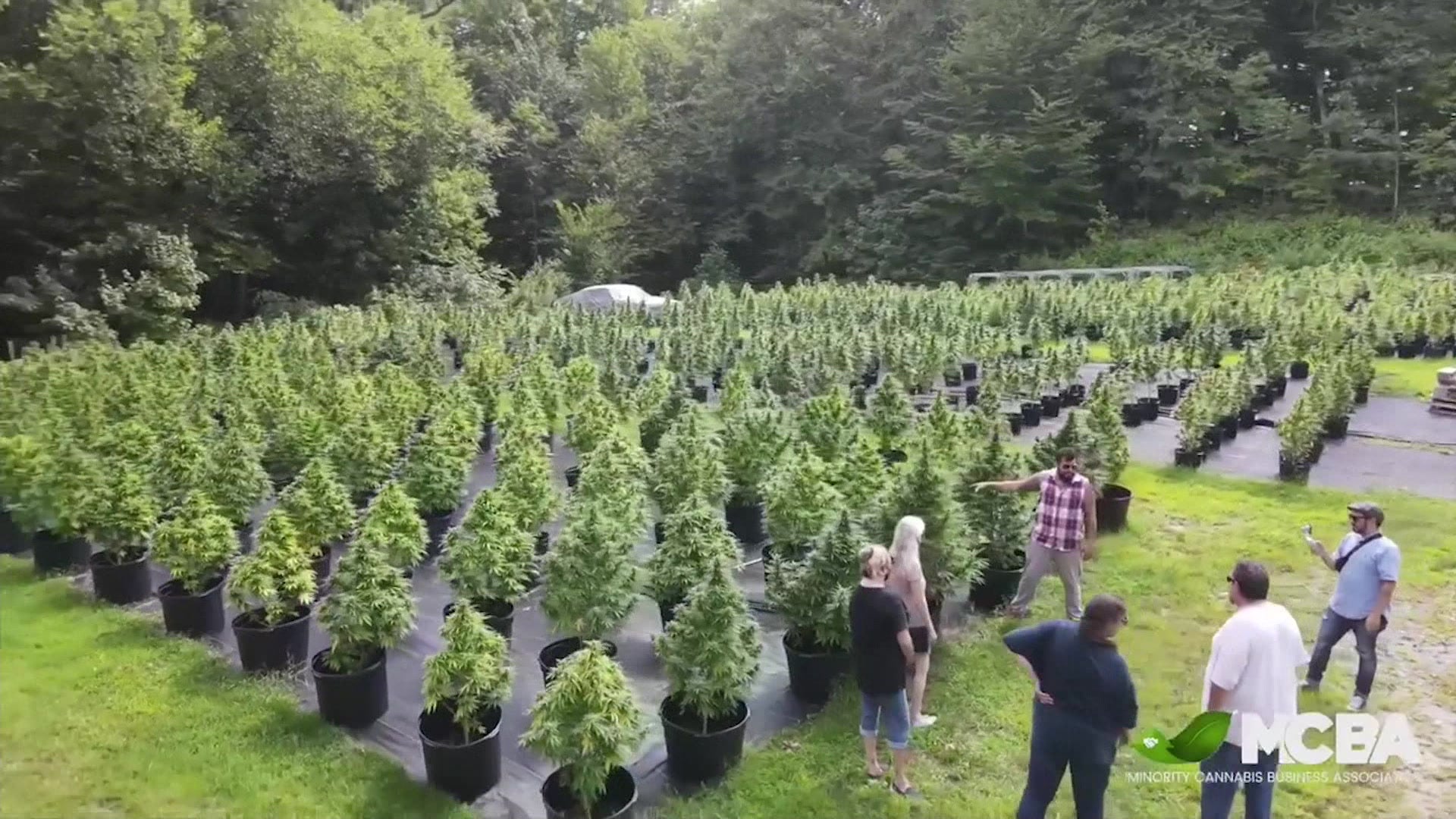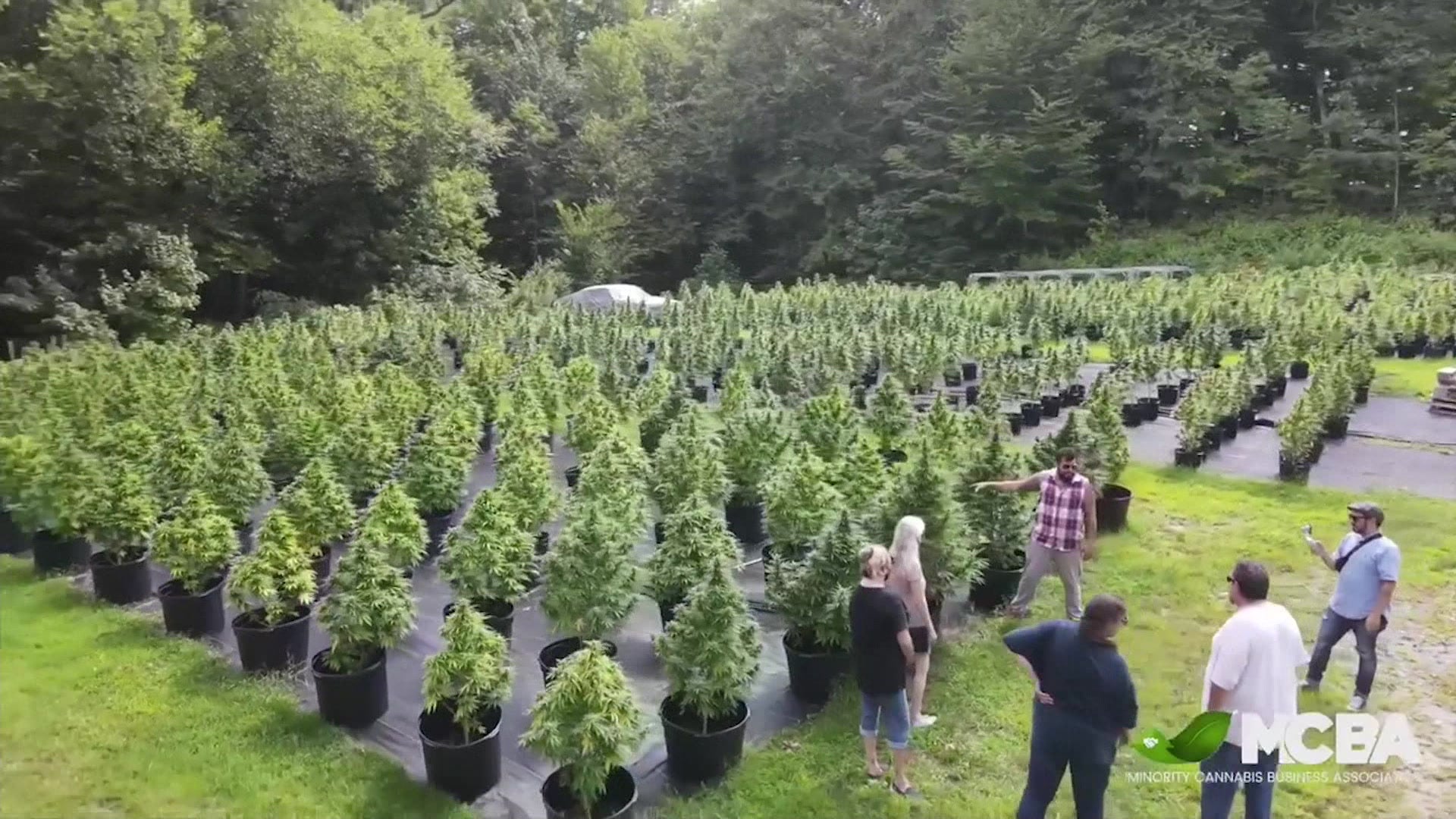 You can now apply for a license to open a retail marijuana store in Connecticut.
You can do it online, but it is not an easy process. Once you've filled out the application, there is a mountain of paperwork that needs to be submitted. But for some cannabis capitalists, all the effort is worth it.
"We're going to hopefully be going in as a cultivator. And then there's a whole lottery process for hopefully a delivery license. And hopefully a dispensary license," said Wepa! Farms owner Luis Vega.
Dispensaries are already open in Massachusetts. By the end of this year, there could be some open in Connecticut as well.
Applications are now open for a retail dispensary, but the state is only giving out 12 licenses to start. Applicants have 90 days to apply.
Connecticut's
Social Equity Council
will decide who gets priority access, but so far it's not even sure who will approve the applications yet.
Wepa! Farms plans to apply for a Social Equity license.
"Our farm is in Shelton, our lab is in North Haven. I live out in Meriden. So, we're all over the state. I would love something along the I-95, 91, corridor," said Vega.
There will be another round next year for anyone who does not get chosen this year.
Applications
can be found
here
, and must be completed through the
online portal. Information about what is required to apply for each license
type is available
here
. Interested
applicants can view
a description of each license type
to determine which
license is appropriate for their business.
Applicants
are encouraged to submit the most thorough and complete application possible
when applying for a cannabis establishment license and not to rush their
application submission. Lottery applications will not be reviewed until after the
close of the application window. There is no advantage to submitting a lottery
application early.
All individuals that are identified as backers associated
with the cannabis establishment application must also complete a backer
application before the close of the application window to ensure they are
considered as part of the application.
Applications
available as of February 3, 2022:
Lottery applications for adult-use cannabis retailers
Non-lottery applications for Cultivators located in a Disproportionately Impacted Area (DIA)
Equity Joint Ventures
Non-lottery applications for conversion from Medical Marijuana Producer to Expanded Producer
Non-lottery applications for conversion from Medical Marijuana Dispensary to Hybrid Retailer
All lottery
application periods and the application period for DIA Cultivators will be open
for three months. There is no closing date for conversion applications or
Equity Joint Ventures.
The remaining 90-day lottery application periods will open on
the following schedule:
Micro-cultivator: February 10, 2022
Delivery Service: February 17, 2022
Hybrid Retailer: February 24, 2022
Food and Beverage: March 3, 2022
Product Manufacturer: March 10, 2022
Product Packager: March 17, 2022
Transporter: March 24, 2022
The department expects to open a second lottery application
period for most license types in the second half of 2022. Applicants who apply
in the first round of lotteries that are not selected and wish to take part in
future lotteries, must reapply and pay the lottery fee in subsequent lottery
opportunities.
Interested applicants with questions about the application
process can email
dcp.cannabis@ct.gov
.
Cannabis was approved for adult-use in June 2021. Adult-use
cannabis retail sales are anticipated to begin in the state by the end of 2022.
For information about Adult-Use Cannabis, click
here
.