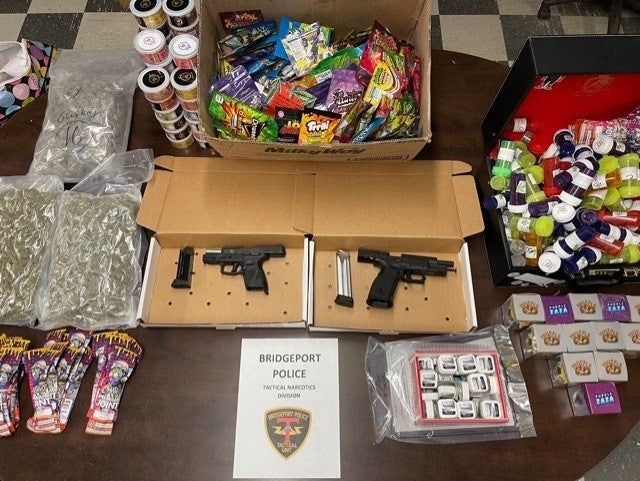 Three men have been arrested following a police search that turned up "extremely large amounts of marijuana" and two handguns from a Bridgeport smoke shop, police say.
The discovery was made Monday at Smokers Box on Park Avenue.
Officers seized two handguns – a stolen 9 mm pistol and a 9 mm pistol with a high-capacity magazine.
Officers also located marijuana, THC vape devices, untaxed cigarettes and edible THC that were all priced for sale inside the store.
Investigators arrested 33-year-old Andrew Friday, 22-year-old Ahmed Nagi and 22-year-old Luis Navarro-Morales.
Police say the business also sold marijuana to undercover police officers and that the business does not possess a dispensary permit or license to sell recreational marijuana.