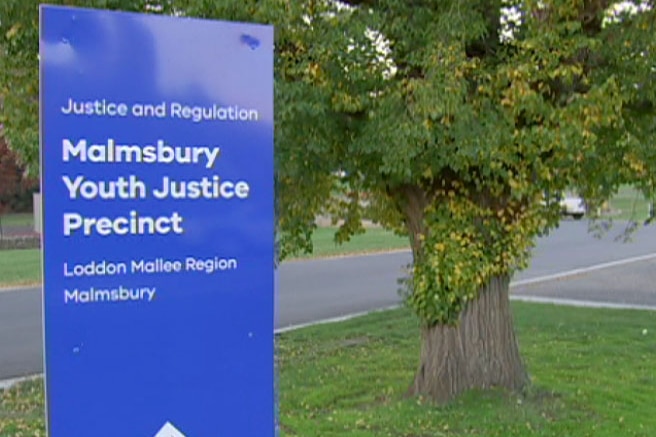 Two youths are on the run after being released from Malmsbury Youth Justice Centre, in Melbourne's north-west.
Key points:
The two men escaped through the roof and staff did not notice they were missing until the next morningA memo was sent to staff stressing the importance of headcountPolice said they do not believe the men are dangerous
Police are asking for the public's help in finding 22-year-old Shamus Touhy and 19-year-old Matthew Piscopo.
They left the juvenile justice facility on Mollison Street at around 11.44pm on Saturday.
Malmsbury staff told the ABC the men escaped through the roof and workers did not realize they were missing until Sunday morning.
Police said the men were known to frequent the Ballarat area.
Detective Inspector Juliann Goldrick said police were looking for the men and residents should not approach them.
"These men are not believed to be violent, but members of the public are advised not to approach them either," Goldrick said.
Touhy has red hair and Piscopo has a long tattoo of a rose on his left hand.
Police are urging anyone with information to get in touch Crime Stoppers in 1800 333 000.
The outburst comes after a series of violent attacks and ongoing security concerns at the troubled youth justice centre.
They may have missed the head count
A daily news report seen by the ABC confirmed that staff did not discover the escape until the following morning.
"Matthew Piscopo and Shamus Touhy broke through the roof space of their rooms in the admissions unit and exited through a one-story door," he said.
"The youths left the compound and this was discovered during the morning unlock."
The jail sent an email to staff reminding them to count people correctly.ABC News)
After the outburst, the executive director of juvenile justice operations sent an email to staff about the importance of nightly counts.
"During the night, checks must be visual and ensure the youth is present in their room," the email said.
"Please note that all staff are expected to strictly adhere to client accounts and observations.
"If circumstances arise that disrupt staff's ability to meet these requirements…the unit supervisor, unit manager/night manager must work with staff to address the issue in the most immediate and safe manner possible".
Some staff members who received this email said that the nightly count was probably not carried out correctly.
They said the admissions unit where this happened had since been closed.
A spokesman for the Department of Justice and Community Safety said it was looking into how the men escaped from the facility.
"Any escape is taken very seriously and the safety of the community is a primary concern," they said.
"Young people are not considered dangerous."
"Extremely Dangerous" Staffing Levels
The ABC has confirmed that youth justice staff have repeatedly told the centre's management in recent weeks that staffing levels were "extremely dangerous".
The ABC understands staff were left alone in secure units with young people out of their cells, despite recent mandatory supervision ratios requiring one staff member to three young people.
In the last six weeks, staff have reported being assaulted, threatened, spat on and suspected of having urine thrown at them. A youth threw hot water and honey at another inmate who landed next to a staff member's face.
Another member of staff witnessed a young man being seriously assaulted by two youths who stepped on him and kicked him in the head while he was on the ground.
Juvenile justice sources told ABC staff that morale was low and that workers felt their safety concerns were not being heard.
In 2017 there was a mass breakout from Malmsbury but police caught all 15 youths.
Michele Berry, who worked at Malmsbury Youth Justice Center for 25 years, witnessed the riots and escapes in 2017.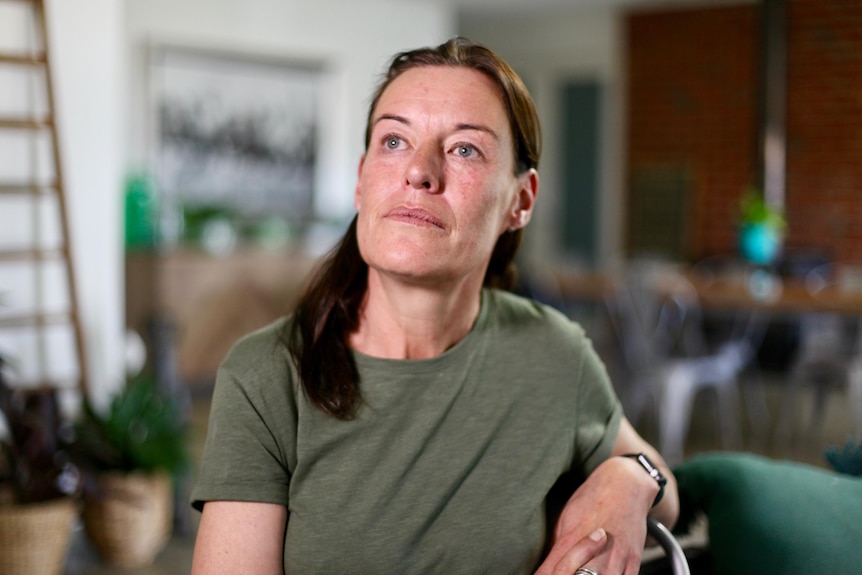 Michele Berry said she was not surprised people were leaving Malmsbury again.(ABC News: Michael Barnett)
She was diagnosed with post-traumatic stress disorder and the Department of Justice paid hundreds of thousands of dollars because she was declared unfit to work.
He said he was not surprised by the latest escape.
"It was like … not again," he told ABC Radio Melbourne.
"The admissions unit is a pretty secure unit, except for the ceiling. They can go through the plaster and then through the ceiling.
"They make their beds to see that they are asleep and then the officers mark that they are present in the unit."
He said when he worked there, the number of staff supervising young people at night was too low.
"We're not staffing it properly," he said.
Have you been in Victoria's youth justice system?
Please contact shannonschubert@protonmail.com and josiegtaylor@protonmail.com.