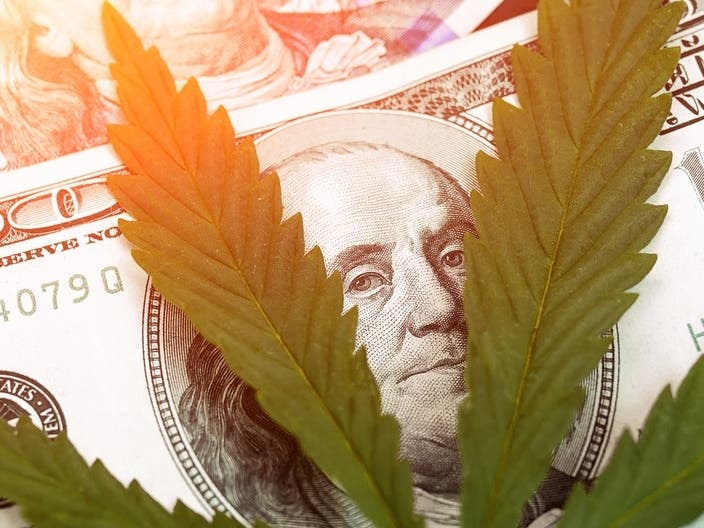 GREENWICH, CT — On Wednesday night, the Planning & Zoning Commission voted unanimously to amend zoning text to prohibit recreational marijuana sales in all zones throughout Greenwich.
Recreational marijuana became legal in Connecticut on July 1 after Gov. Ned Lamont signed Senate Bill 1201 into law. The legislation allows municipalities to amend their zoning regulations or local ordinances to prohibit "cannabis establishments" from opening, restrict their hours and signage, or restrict their proximity to religious institutions, schools, charitable institutions, hospitals, veterans homes, or certain military establishments.
Cannabis establishments are defined as a producer, dispensary facility, cultivator, micro-cultivator, retailer, hybrid retailer, food and beverage manufacturer, product manufacturer, product packager, delivery service or transporter.
Planning & Zoning Director Katie DeLuca explained that the reason for the prohibition is due to a fundamental conflict between state and federal law, in that state law permits such recreational uses and federal law does not. In such instances, federal law takes precedent.
DeLuca said the move to prohibit sales is not based on whether recreational marijuana use is good or bad, but on the federal vs. state debate.
P&Z Chairwoman Margarita Alban said the commission wants to see how the new law plays out.
"We are uncomfortable with the fact that federal law prohibits, and we're stating that at this time. However, there are some additional considerations. The Department of Consumer Protection (DCP) has still not issued guidelines on the facilities and how they're supposed to work," Alban said, adding that nearby Connecticut towns, with the exception of Stamford, are leaning towards a ban.
"We were uncomfortable with not knowing the rules from the DCP and having other towns not do it and us becoming a destination. Once the DCP has issued its guidelines and we have seen how it plays out in CT, we would revisit it. We're stating the federal case because town counsel has opined in that direction. They remain uncomfortable with federal law vs. state statute."
Greenwich Police Chief James Heavey spoke during the public hearing and gave his thoughts on the matter.
"The law went into effect, now we have to sort it out. There's still a lot of questions, so It's advisable to wait and see what happens. I think there's information that will be forthcoming from consumer protection and other aspects of state regulation before we decide that this is a good thing. I certainly have some reservations, but I think I'll save that for when the discussion calls for a vote [in the future]," he said.
Heavey said that as the chief of police and as a parent who had children grow up in town, he has "serious reservations" about the legalization of marijuana in Connecticut.
"I studied what happened in Massachusetts and in Colorado when they legalized marijuana, and although there might be medicinal benefits, there are certainly many disadvantages," Heavey added. Heavey said he's still concerned about the exposure to children under the age of 18.
Emily Sabo, organizing director with the United Food and Commercial Workers Union, which is the official union for cannabis workers, spoke during the public hearing as well, and urged commission members to rethink.
"A no vote for recreational cannabis sales and cultivation is also a no vote for working class people and good paying jobs; jobs with a living wage, vacation and sick time, good healthcare and retirement accounts," she said.
Sabo recommended that the town should consider its own local ordinance rather than a ban.
"This means you can decide how many dispensaries or cultivation sites are built in Greenwich, and where they go. You can set up a merit based application system to help vet the potential operators here in Greenwich," she said. "Together we can create and shape the new industry, and make sure it fits Greenwich and its working people."
Alban told Sabo to keep in touch as the commission reviews the law and revisits the sale of recreational marijuana in the future.
First Selectman Fred Camillo said on Thursday that he agreed with Planning & Zoning. As a State Representative in Hartford, Camillo voted for medicinal marijuana use, but was against decriminalization. He said he would have voted against recreational use.
Camillo hopes Greenwich can take a cautious approach going forward.
"We have a lot of information from states that have legalized it already that's very mixed, and mistakes were made. We certainly don't want to repeat that and go down that path. I think [Planning & Zoning] did the right thing, and we're going to be very cautious when it comes to this," he said.