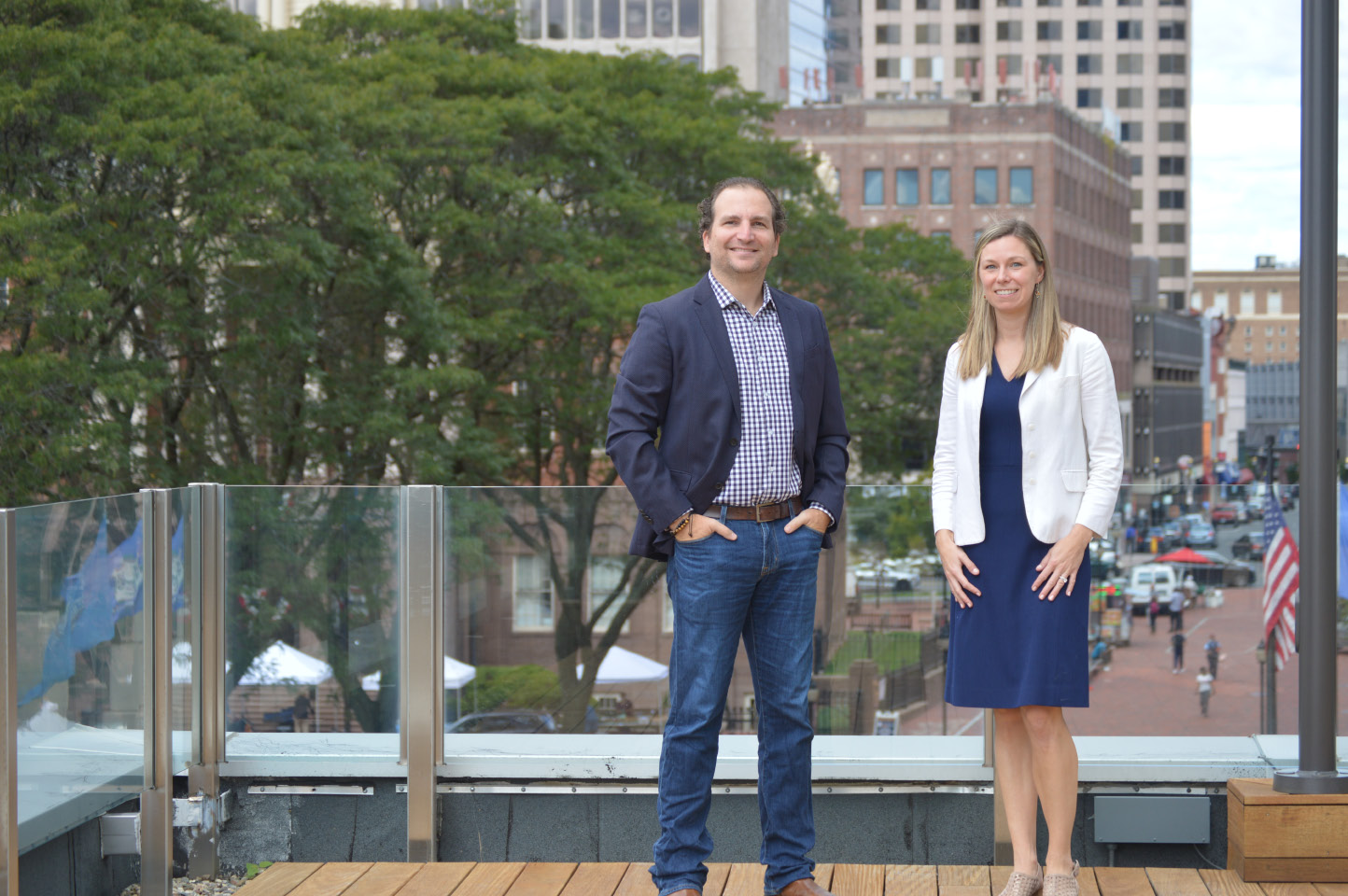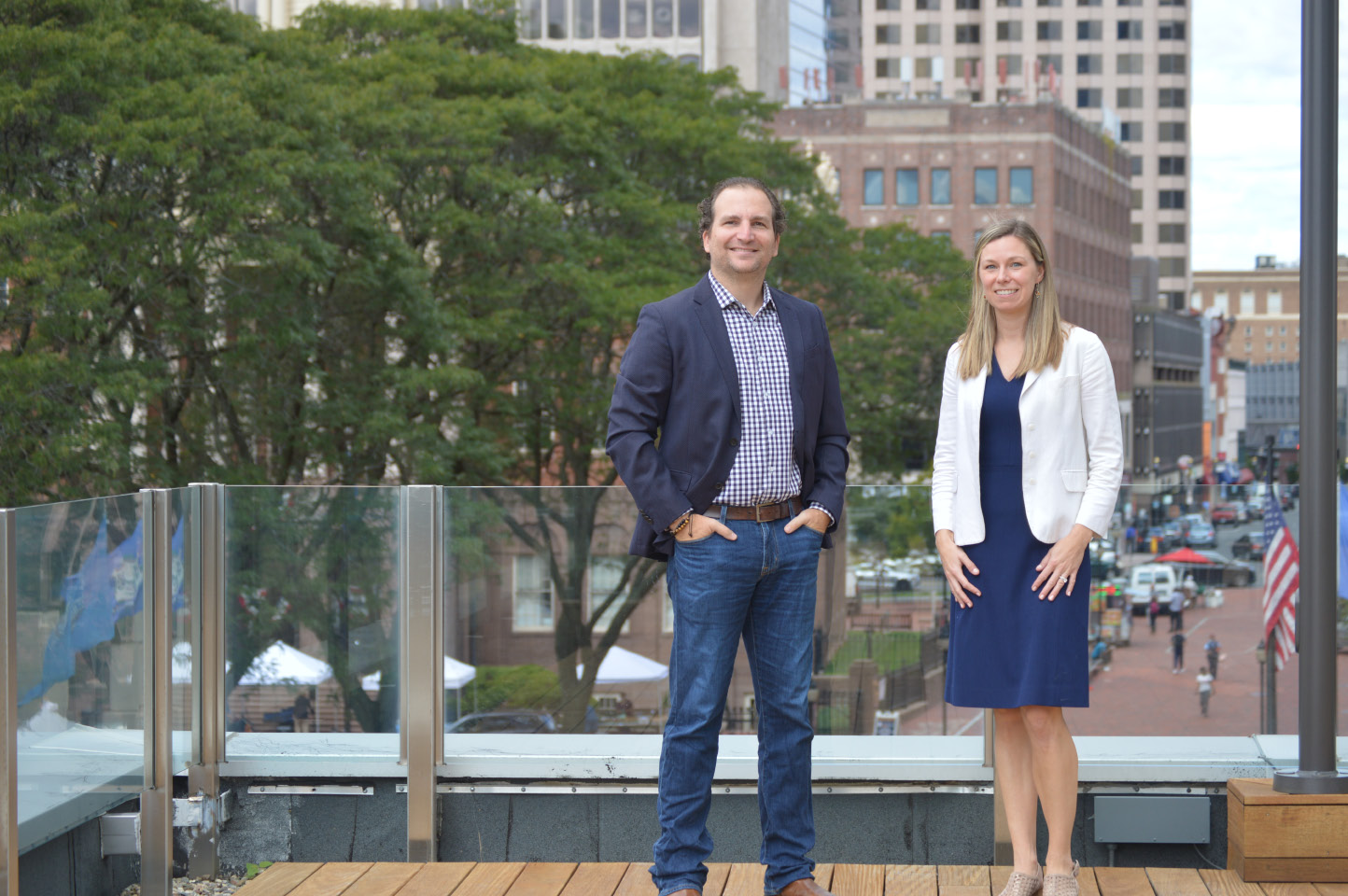 Bob Lickwar sees recreational cannabis legalization as an opportunity to significantly expand his firm's business in Connecticut, even though UHY Advisors doesn't manufacture or sell the plant.
UHY, an accounting and consulting firm that serves a wide range of sectors, is aggressively seeking clients in the state's nascent cannabis industry, Lickwar said. The move makes sense, he added, because starting a legal marijuana business involves scaling a number of regulatory hurdles while figuring out complicated state and federal tax questions, in addition to dealing with capital raising, municipal land use and myriad other issues.
"I see [cannabis] becoming a very big practice area here in Connecticut, no question about it," said Lickwar, whose Michigan-based firm has an office in Farmington. "The reality is people need the tax work, there's compliance work that needs to be done."
Companies that want to grow and sell cannabis in Connecticut's newly legal recreational market are already jockeying for positions in what will almost certainly be a lucrative statewide industry. But those businesses will all require ancillary services from accountants and lawyers to contractors and consultants.
Similar to how merchants made a fortune selling shovels during the California gold rush in the mid-1800s, myriad service providers see Connecticut's recreational marijuana industry as a way to generate new revenues without directly being involved in the industry.
"The companies within industries that decide to embrace this very safe, very lucrative, highly-regulated industry first will maximize the most profit and retain the most market share," said Ezra Parzybok, a principal at Massachusetts-based cannabis business consulting firm Blue Skies Unlimited.
Growing practice
Lickwar, a partner at UHY's Farmington office, stands on firm ground in predicting Connecticut's cannabis industry could be a boon for his firm. UHY's Michigan office began leaning into the cannabis industry in 2017, putting it at the forefront of sector-related issues by the time that state legalized recreational marijuana two years later.
UHY's Michigan office currently serves north of 50 cannabis industry clients and has 10 staffers working solely on marijuana business, Lickwar said, adding he thinks the firm's Farmington office could post similar numbers in Connecticut.
"I think it's a great opportunity for us here in the Connecticut market because we have developed expertise through our Michigan office," Lickwar said. "What's going to distinguish us is our ability to provide services even before the business is up and running."
That could include anything from setting budgets and deciding whether to establish a company as an LLC or corporation, to separating certain parts of the business for tax purposes, Lickwar said.
Parzybok said he's seen companies in varying industries benefit from legalization in Massachusetts. Realtors, for example, have done well selling industrial properties to companies starting grow operations. Some have even enjoyed the phenomenon known as the "marijuana markup," where warehouses are selling at higher prices due to increased demand, Parzybok said.
For example, Mao Moon LLC, an investment property company connected to cannabis firm Exotica Farms LLC, bought a building in Holyoke, Mass., for $1.3 million in 2020, five years after the same property sold for $200,000, according to the city's assessor's office.
Additionally, security companies have gained lucrative contracts guarding dispensaries and grow operations; attorneys have new clients seeking to stay on the right side of state laws; and construction companies are getting work on cannabis-related building projects, Parzybok said.
"Cannabis companies are really going to need ancillary [industry] allies," Parzybok said. "If you're willing to embrace the industry and embrace the idea that it's here to stay, you stand to profit ahead of the other guys."
Niche expertise
Kurt Smith, a business line manager at Manchester-based engineering firm Fuss & O'Neill, said his firm has already developed expertise in the industry, doing projects for more than 200 cannabis clients over the past five years.
The company does everything from assessing prospective sites for cannabis dispensaries and cultivation operations, to conducting traffic flow studies to present to municipal boards, to designing solutions for issues like odor mitigation, Smith said.
"For us, it's a significant portion of what we do on an annual basis," Smith said. "We've done as much business as $3 million to $4 million in engineering and planning services for these businesses."
Since Connecticut legalized adult-use cannabis, Fuss & O'Neill has already signed contracts for two cultivation facility projects — one in central Connecticut, the other on the shoreline — and is in talks with other companies, he said.
Smith said he predicts his group can increase its book of business by up to 30% when the state's recreational market comes fully online.
Firms serving the Massachusetts cannabis industry have certainly been able to increase their business, said Michael Sweitzer of Massachusetts-based Sweitzer Construction, which does work in the Bay State as well as Connecticut.
For most of its four decades in business, the family-owned company focused on dental and medical building projects, but took on its first cannabis development in 2018 with a grow facility expansion, Sweitzer said. After that project, Sweitzer developed expertise in cannabis projects from the kind of heavy-duty HVAC systems needed at grow facilities, to which municipalities might be difficult sites for dispensaries due to zoning restrictions.
Sweitzer Construction has five cannabis projects on the books for the next year, which make up about 90% of the firm's overall workload. Sweitzer said he thinks the company is well-positioned to expand its services to Connecticut.
"We know what makes a successful location, we know what equipment costs will be, what equipment is necessary, we know what makes an adequate site," Sweitzer said. "We plan on taking all of the information we've learned to Connecticut."
Law firms in Connecticut are also anticipating an uptick in marijuana industry clients, and advertising their cannabis practice groups.
Hartford-based Shipman & Goodwin started its cannabis practice after the 2018 federal Farm Bill legalized and regulated hemp, said Sarah Westby, a Shipman attorney who works in the firm's cannabis practice group. With adult-use cannabis now legal, the firm is hoping to expand the practice.
"We have, I would say, a decent number of clients who've approached us in the last couple of months looking to start cannabis businesses," Westby said. "We're really seeing growth … and we really expect that to increase exponentially."
The cannabis industry could provide a consistent stream of work for Shipman, as companies in the sector have unique needs in remaining compliant with the state's new cannabis law, in addition to representation for issues common to companies in any industry like contracts, mergers and acquisitions and real estate transactions.
Michael Fritz, another Shipman attorney in the cannabis practice group, said that in addition to serving cannabis companies, his firm stands to expand the business it does with current clients who are looking to invest in these businesses.
"It's an interesting space," Fritz said. "It's the opportunity to be involved in something from the ground floor."