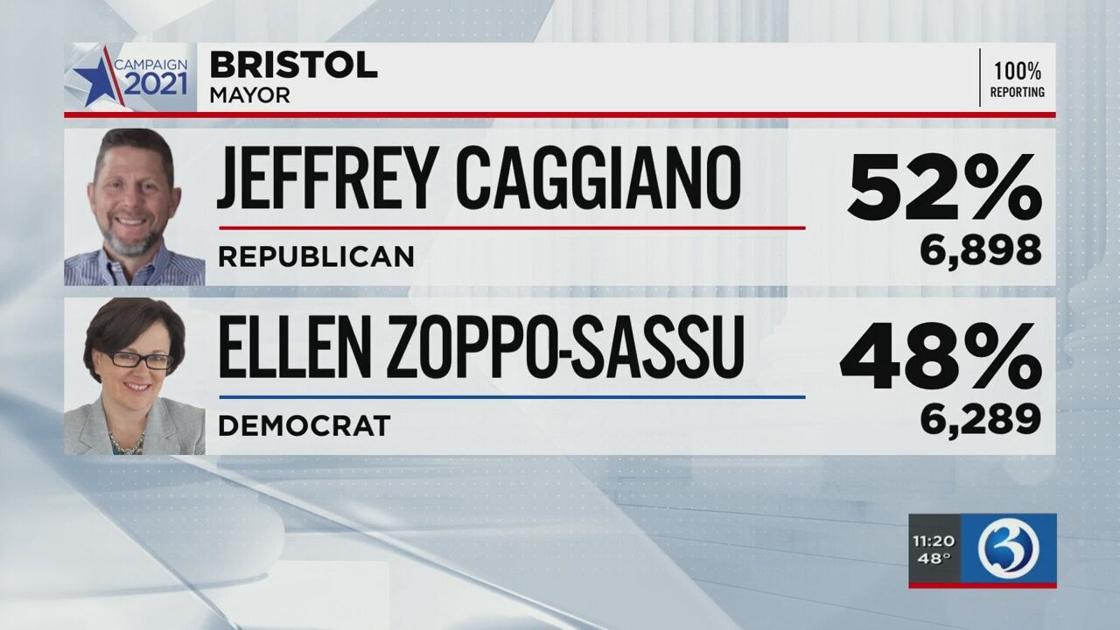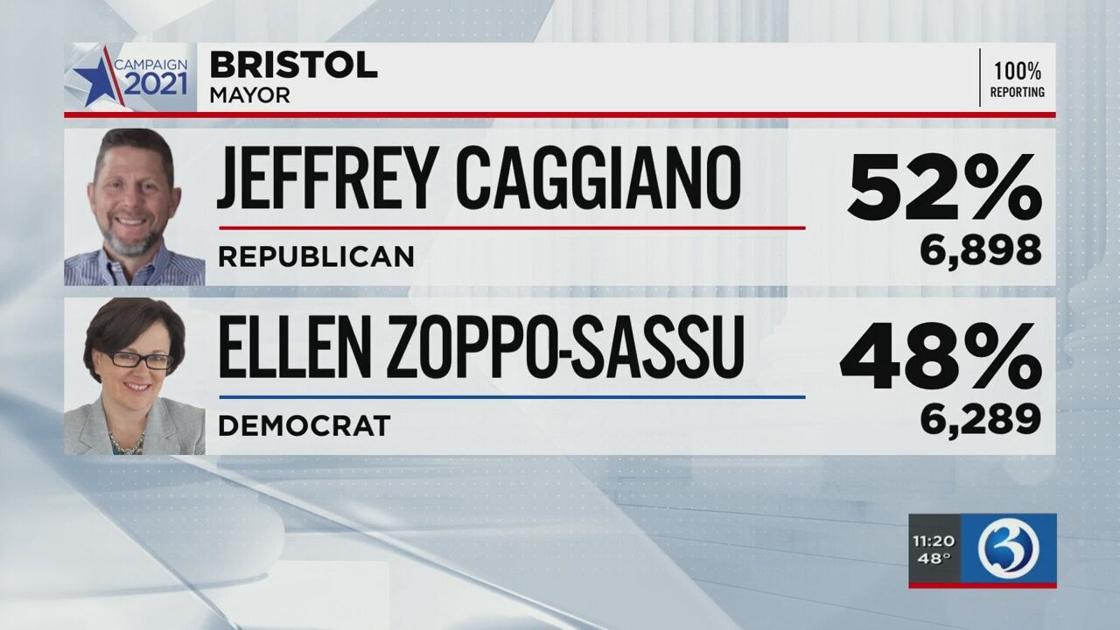 (WFSB) – It was busy day across the state on this Election Day, with many races being watched by people across the state.
In Bristol, official votes are still being counted, but there could be some change in the city.
Republican challenger Jeffrey Caggiano is holding a lead as of Tuesday evening, with 6,870 votes.
Democratic Mayor Ellen Zoppo-Sassu was seeking another term. Unofficial results Tuesday evening showed her with 6,270.
She became the first woman elected mayor of Bristol in 2017. Caggiano said it's time to lower taxes and cut spending.
"I think we can manage our general expenses a little bit better and I think we can pass those savings to the taxpayer," he said.
According to the Bristol Press, which is affiliated with Channel 3, Caggiano claimed victory on Tuesday night.
Over on the New York border, Danbury was looking for a new mayor.
Republican Dean Esposito and Democrat Roberto Alves are both looking to replace former mayor Mark Boughton. Boughton left the post late last year to head up the Department of Revenue Services, so he won't be on the ballot for the first time in 20 years.
Esposito was Boughton's chief of staff, a role he still holds for the current mayor.
Meanwhile, Alves says Boughton's departure means it's time for a change in Danbury.
Channel 3 also followed results of several ballot questions.
Voters in Morris said no to the marijuana industry, but a nearly two-to-one margin, voters said the town should not allow marijuana-related businesses once the state sets rules for a recreational retail market.
When the state legalized recreational marijuana for adults, it also said towns can have votes like this, and tonight, voters in Morris made their voice heard.
Other towns have big ticket spending on the ballot. Enfield is asking voters to approve a $65 million combined for four road work and $15 million for a new regional public safety complex.
In Southington, voters will decide whether the town should borrow $16.9 million for a new library.
Bloomfield voters are also deciding what to do with their libraries. The town is seeking over $29 million for improvements.
Follow election results by clicking here.