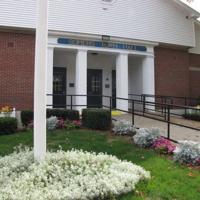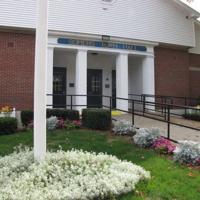 SOMERS — The Board of Selectmen is planning to hold a meeting in the near future to determine residents' opinions on whether to allow the sale and growing of recreational cannabis in town before drafting an ordinance.
Town Attorney Carl Landolina met with the selectmen last week during a meeting at Town Hall to review the law and advise them on options for regulating the retail sale and growing of recreational cannabis.
Adult use of recreational marijuana for those ages 21 and over became legal last July 1 in Connecticut, but the law allows municipalities to amend zoning regulations or local ordinances to ban recreational marijuana retail establishments and growers.
Retail sales of recreational cannabis in Connecticut are not expected to begin until the summer of 2022, at the earliest.
Landolina said he has had conversations with members of the Zoning Commission, who can institute regulations on cannabis sales in town per the state law, but they want to know the selectmen's opinion.
The law also states that if 10% of voters sign a petition pertaining to the sale of recreational cannabis, the town must hold a referendum on the question during its next general election in 2022, he said.
"The law provides that if the town decides to allow activity, because the population is less than 25,000 people, you're only allowed one retailer and one micro cultivator (defined as someone with between 2,000 and 10,000 square feet of floor space to grow marijuana)," Landolina said. "The Department of Consumer Protection sometime in 2024 is going to look at how many permits are out there, where they are located, and decide if the number of cultivators per population should be changed, so there's no guarantee the number will remain at one," he said. "That is yet to be determined by the state."
He asked the selectmen about their thoughts on where the town may be headed.
"If you want me to draft a simple ordinance prohibiting the sale and growing of it, I can do it and you can schedule public hearings and let residents tell you what they think," Landolina said. "Then, depending on what you hear, you can pass, change, or scrap the ordinance."
Should the selectmen decide not do anything by July 1, 2024, Landolina said, they would have to treat the retail sale of recreational cannabis like they would treat any other retail sale because they would not have banned it.
"It's been almost a year and we haven't moved the ball at all," he said. "I see a lot of communities doing moratoriums on this through zoning before they consider taking applications but I read the statute in a conservative way, which says you can allow or ban it."
The courts have not considered having a moratorium on recreational cannabis, Landolina said, adding that he suggests sticking to what the statute states.
The selectmen briefly discussed how to proceed on drafting an ordinance and ultimately decided they want to hear from residents first.
Selectman Robert Schmidt said he is opposed to having the sale and growing of recreational cannabis in town.
"When I grew up, as a kid, it was a gateway drug," he said. "I think it will create more problems for kids in town."
Schmidt said there are already problems with kids vaping and pointed to recent reports in the news about the dangers of fentanyl use.
"I think it adds to the mess," he said in reference to allowing recreational cannabis. "No one has shown me yet that it's positive."
First Selectman Timothy R. E. Keeney said the board needs to get input on what the town needs and the best way to do that is to pass an ordinance and then hold a public hearing.
Selectman William Meier III said his only reluctance is having to make a decision before hearing from the public."
I would rather get their opinions first and then take our position," he said.
Keeney advised that the board discuss next week when to hold a meeting for gathering the public's thoughts on recreational cannabis in town.