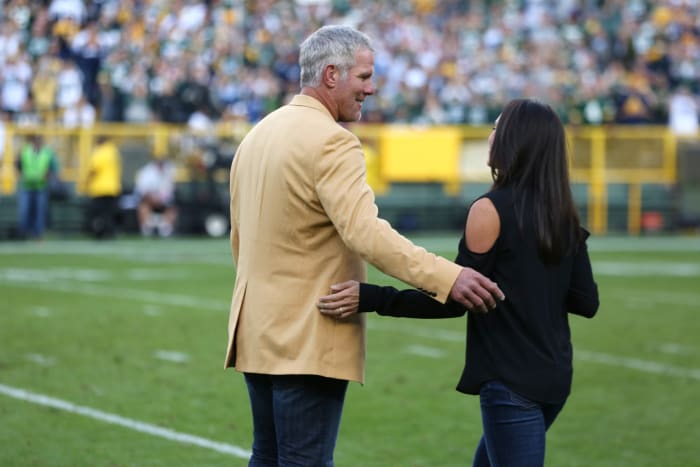 The athletic gene in the Favre family is strong. Brett's daughter, Breleigh, is headed to the SEC.
Breleigh is a 6-foot-2 collegiate volleyball player. She originally played at Southern Miss. Now he's headed to Baton Rouge to play for the LSU Tigers.
"We are excited to add Breleigh to our roster," says head coach Russell Brock. "We've always respected her ability and her energy when we've played against her over the last four years. We look forward to working with her to continue her growth as a player and hope that she will make a truly positive impact on our beach family with her work ethic and personality."
A great decision in the Favre family. Breleigh will get great exposure playing SEC volleyball for LSU.
"Brett Favre's daughter moves to #LSU from Southern Miss," wrote Mik'd Up.
"Yeah, she's Brett Favre's daughter. #LSU" said Scott Rabalais.
"Brett Favre's daughter Breleigh transfers from Southern Miss to #LSUAileen Hnatiuk wrote.
"All you Sandy Tigs just signed Brett Favre's daughter," wrote David Folse II.
It looks like Brett Favre will be headed to Baton Rouge during the volleyball season.