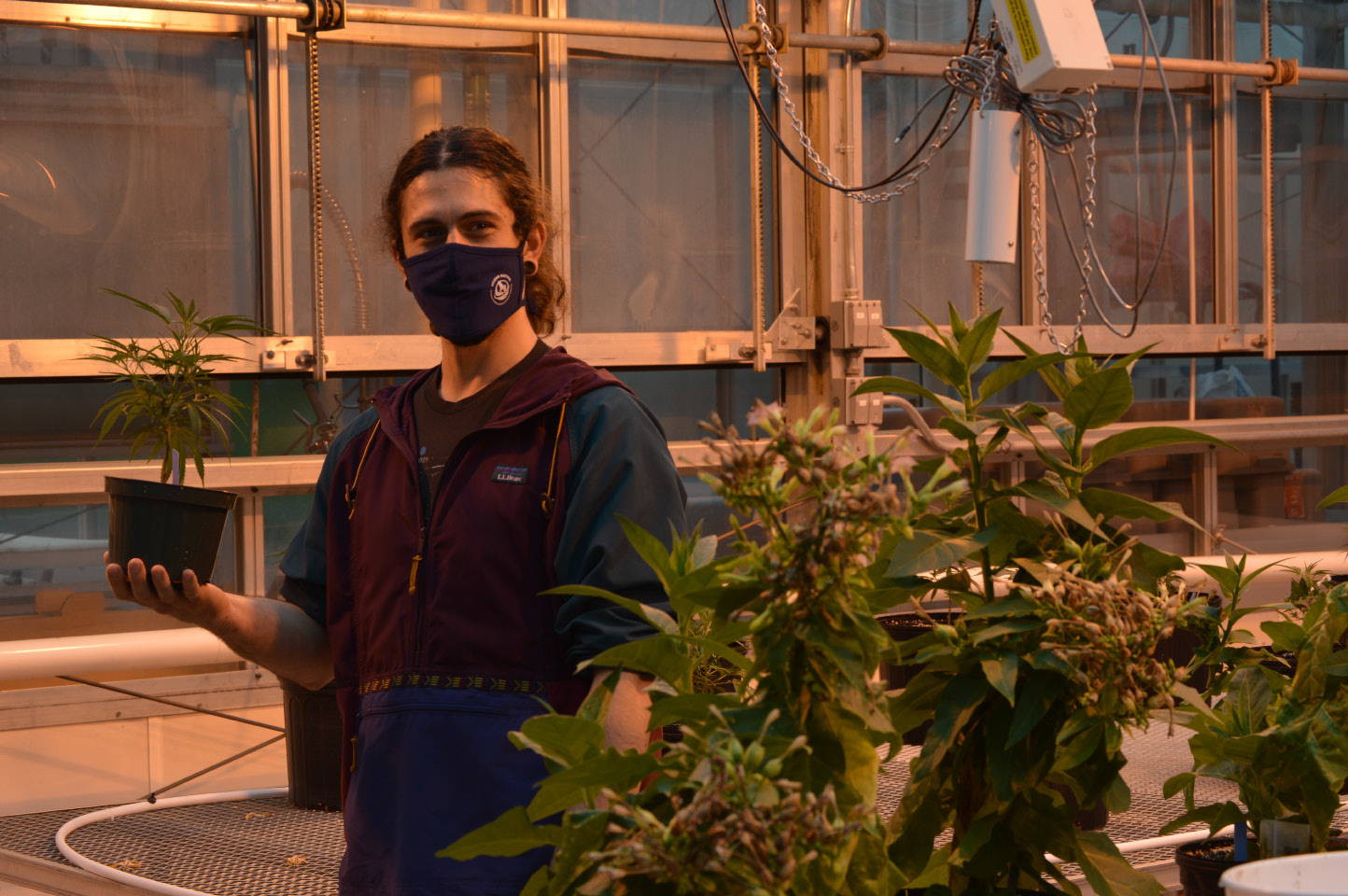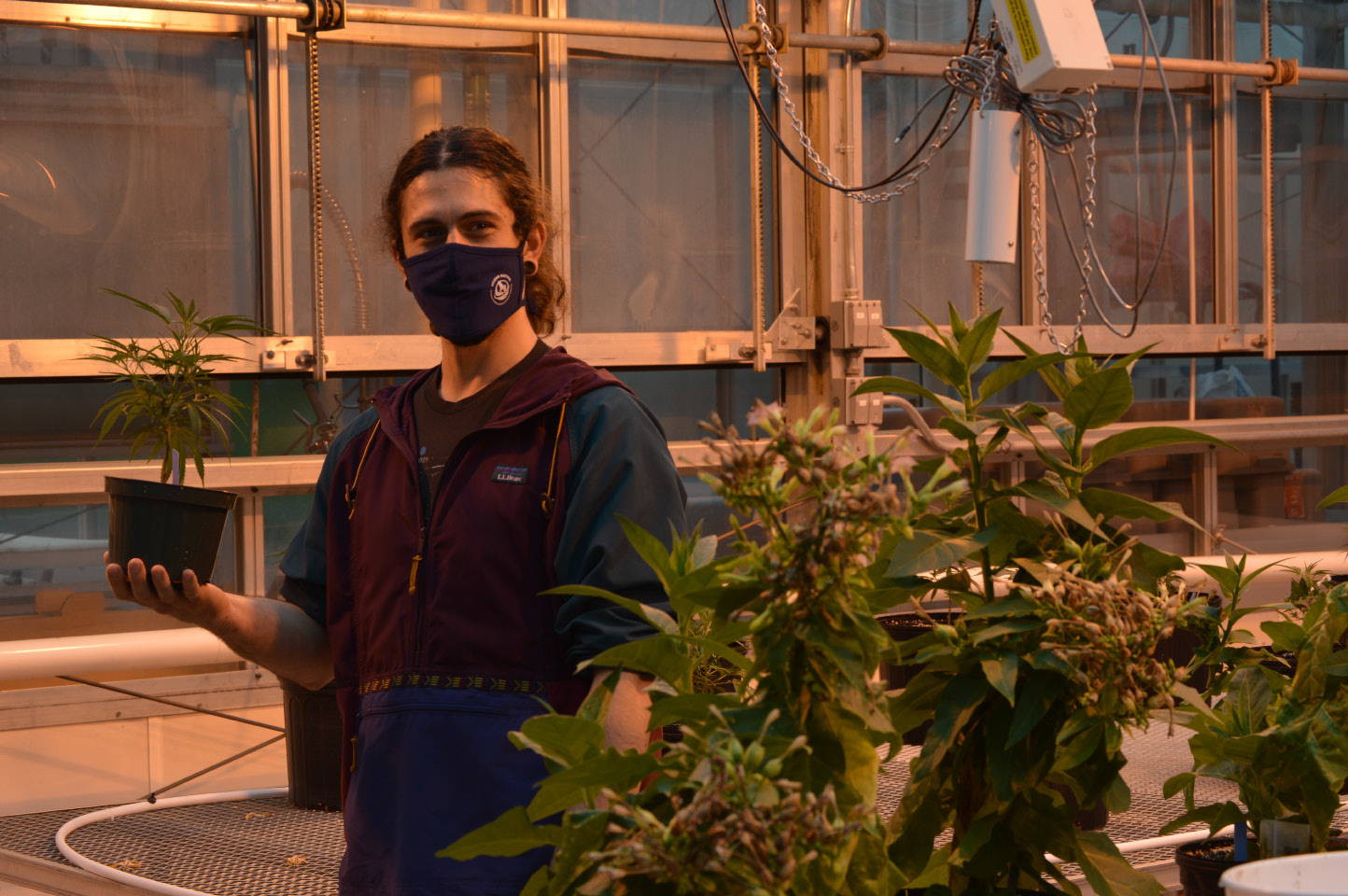 As Connecticut gears up to establish a legal recreational cannabis market, state officials are looking at the industry as an opportunity to boost workforce development efforts.
Workforce development is baked into the recreational marijuana law, including a requirement that licensed cannabis businesses enact plans to train people for industry jobs.
The law also authorizes up to $50 million in general obligation bonds for the state Department of Economic and Community Development and Social Equity Council to use for various purposes, including workforce development programs that could include an accelerator program.
But beyond that, workforce development officials are meeting with professionals from the state college system, regional workforce boards and cannabis industry to develop programs and curriculum that will help train Connecticut residents for careers in this newly legal green sector.
"Our goal is to have [cannabis] employers inform [a job training] curriculum so that we're connecting job training to employers who have a current demand need," said Kelli-Marie Vallieres, director of the Connecticut Office of Workforce Strategies. "Cannabis is going to be another one of those areas where our two- and four-year [higher education] institutions are going to be looking to support the industry."
Job-creation numbers
Last year researchers at the Connecticut Center for Economic Analysis (CCEA) projected that legalizing adult-use cannabis would create thousands of jobs in the industry and sectors adjacent to it. CCEA's study predicted legalization would add just over 1,800 jobs to the state's economy in year one and about 10,500 by year five.
By 2024, the industry will likely add nearly 4,000 jobs in the state's agriculture sector, 3,000 in state and local governments and 1,400 retail jobs, according to CCEA.
Those numbers are guiding Vallieres' efforts to develop cannabis industry job-training programs, which will be tied to workforce development efforts for other industries in the state like health care and manufacturing, she said.
"What we're looking at is taking the best practices of the manufacturing [training] programs, and using that as a systematic platform for how we can tackle other industries, like health care, IT and cannabis," Vallieres said.
Vallieres said community colleges and four-year universities in the Connecticut State Colleges and Universities (CSCU) system will be instrumental in providing cannabis job training.
Schools within the CSCU system are already offering cannabis industry courses, but will expand current offerings and create new ones as the industry grows, said Diane Bordonaro, chief regional workforce development officer for the Capital-East region of CT State Community College.
"There is a lot of interest in the topic," Bordonaro said. "We really take our cues from the industry, and as the industry grows … we will be matching the programs to what the needs are."
Last year Quinebaug Valley Community College in Danielson and Willimantic established a one-year, 18-credit program that covers cannabis horticulture in addition to topics like business principles and marijuana law. Three Rivers Community College in Norwalk started a medical cannabis program in 2019, and Naugatuck Valley Community College in Waterbury is debuting a course providing training in hemp and cannabis production this fall.
Additionally, Tunxis Community College in Farmington is looking to start a cannabis industry training program, Bordonaro said.
Bordonaro also said she thinks there's a lot of room for growth in cannabis-focused entrepreneurship training programs.
In demand
Quinnebaug's nearly two-year-old program is in growth mode right now, said Brian Kaufman, an English teacher and head of Quinnebaug's industry training curriculum.
As the sector grows and gets more sophisticated in the state, Kaufman said he's looking for a new program director with experience in the field.
The director will likely be someone with a master's degree or Ph.D.-level expertise in agriculture, preferably with cannabis experience, Kaufman said. It will be important to hire someone more knowledgeable in these areas as Quinnebaug may grow the one-year certificate program into a two-year degree program transferable to CSCU's four-year institutions.
Kaufman said growing the program makes sense, as it's consistently filled up with about 30 students per semester, and he still receives multiple inquiries from prospective students each week.
"The inquiries are coming from people who are still in high school or just leaving high school, to people who have jobs who are looking to switch industries," Kaufman said.
UConn also recently expanded a cannabis horticulture program established in 2019 that teaches the fundamentals of the plant's grow cycle, optimization of cannabinoid content and post-harvest handling, among other aspects of growing.
This summer, UConn launched an advanced course that focuses on skills directly applicable to employment in the cannabis industry, like how to extract cannabinoids from cannabis plants and common challenges in commercial cannabis production.
As Vallieres starts work on developing workforce development programs for the marijuana industry, she said any training will likely start around the time or after recreational retail sales begin.
"You never want to train people and then say, 'You're all trained up, but your job doesn't start for another six months," she said.