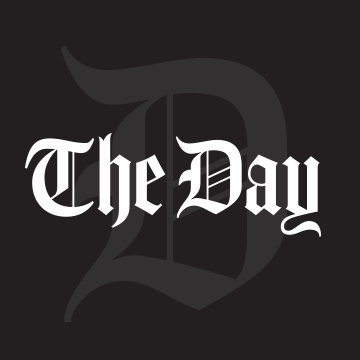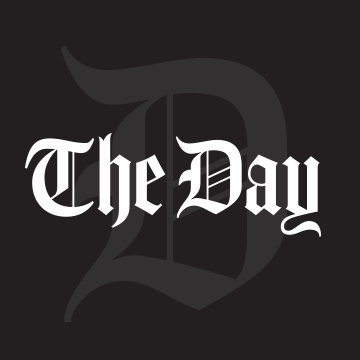 East Lyme — The Board of Selectmen is poised to consider a temporary ban on marijuana establishments and smoking weed in public spaces, even as a proposed amendment to allow dispensaries in town winds its way through the bureaucratic process.
East Lyme selectmen have set an Oct. 20 public hearing on a proposed ordinance that would put a six-month pause on any cultivation, production, dispensing or transport of cannabis within the town borders, according to the draft ordinance written by town attorney Tracy Collins.
The smoking prohibition would mean no one could smoke marijuana on "town-owned or controlled" property, including sidewalks, parks, beaches, outdoor sections of restaurants and municipal property.
The day after selectmen are scheduled to hear from the public and potentially vote on the ban, a public hearing is scheduled before the Zoning Commission on an application from resident Laurie Zrenda requesting that zoning regulations be updated to permit marijuana dispensaries in the town's light industrial zone.
The public hearing originally was scheduled for this past Thursday, but the full commission was not in attendance and Niantic-based lawyer Theodore Harris requested in writing that it be continued to the next regular meeting, "where hopefully we will have a full commission available to sit and review the applications."
First Selectman Mark Nickerson said during last week's selectmen's meeting that an ordinance would override action by the zoning commission.
If enacted, the public can petition to have the ban rescinded within 10 days of publication of the ordinance in the paper. A majority vote of at least 200 taxpayers at town meeting would be required to overturn the ordinance, according to the town charter.
The ban
Nickerson characterized the proposed temporary ban as a way to "pull back" and study the voluminous bill signed into law by Gov. Ned Lamont in June.
The law, which critics such as Nickerson say was passed "very quickly" and raises many as-yet unanswered questions, legalizes recreational marijuana for adults and gives cities and towns discretion in regulating the drug. It also authorizes municipalities to reap a 3% tax from pot sales within their borders.
"I'm not saying it won't happen in our town," he said of cannabis sales. "But I do think the bill needs to be studied."
The law allows cities and towns to regulate marijuana establishments by amending either zoning regulations or local ordinances.
Nickerson asked his fellow selectmen if implementing the law is "something we want to let the Zoning Commission plow into" or if selectmen should take control by enacting a six-month moratorium "until the law starts shaking itself out."
The law specifies that a petition by 10% of the town's voters would force a referendum on whether to allow recreational cannabis sales.
Selectmen over the course of their deliberations Wednesday decided to add a prohibition on smoking marijuana in public to the language originally submitted by Collins, the town attorney.
Ultimately, they decided not to extend the smoking ban to tobacco. Several selectmen, including Dan Cunningham, sought clarity on whether they could ban one type of smoking but not the other.
"Someone's at a bar and they want to go outside and have a Marlborough, we can still allow that, but they couldn't light up a joint," Cunningham said to Collins, who confirmed the town could make that distinction.
The applicant
Zrenda, an East Lyme resident and a former owner and manager of Thames Valley Relief medical marijuana dispensary in Montville, submitted a zoning application in late July to allow cannabis establishments in the light industrial zone. The move would pave the way for her to open a dispensary if she is able to obtain a license through the state lottery — and if the town doesn't ban sales first.
Zrenda's proposed zoning change — known as a text amendment — passed its first hurdle in August with the unanimous endorsement of the Planning Commission. Members found the proposal consistent with the town's Plan of Conservation and Development, which outlines community priorities and is updated every 10 years to help guide local land use decisions.
Zrenda was unaware of the temporary ban proposed by selectmen when reached by phone Friday. She said she didn't understand the point of the prohibition.
"Because it's legal, people are going to buy it somewhere. If they live in East Lyme, they're going to bring it into East Lyme anyway," she said. "You're not going to keep it out of town. And the town gets 3% of the tax revenue."
Nickerson during the selectmen's meeting invoked the tax revenue as another area that needs to be explored during the proposed pause. "While the towns are getting a 3% tax, there's also limitations on how you can spend that money," he said. "Is it going to be worth it?"
The state law dictates revenue can only be used in six areas: youth education, youth service bureaus and juvenile review boards, mental health and addiction services, assistance for formerly incarcerated people, streetscape improvements and civic engagement.
Zrenda singled out mental health and addiction programming as a critical need. "That's just such a hot topic. I don't know why they wouldn't want that money," she said.
The businesswoman said she has purchased a building at 15 Colton Road within the town's light industrial zone, which generally encompasses an area between Interstate 95 and West Main Street on either side of the Rocky Neck connector.
"The whole reason I picked the location I did is because I want the town to have the money. I've lived here my whole life. But I also don't want to bother anybody. I don't want to upset people. So to have it in the light industrial zone off Exit 71, it's out of the way. It's not in anybody's backyard."