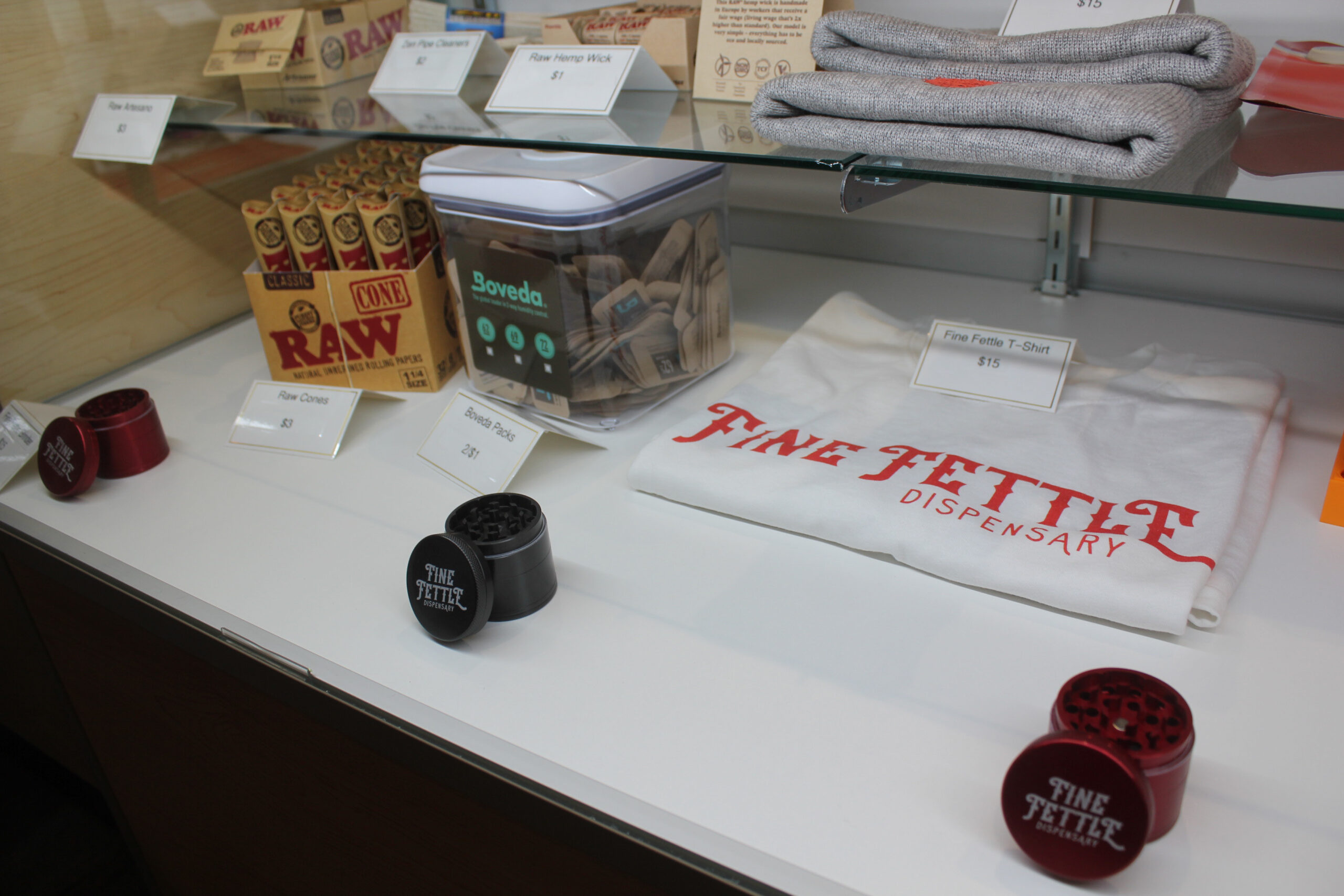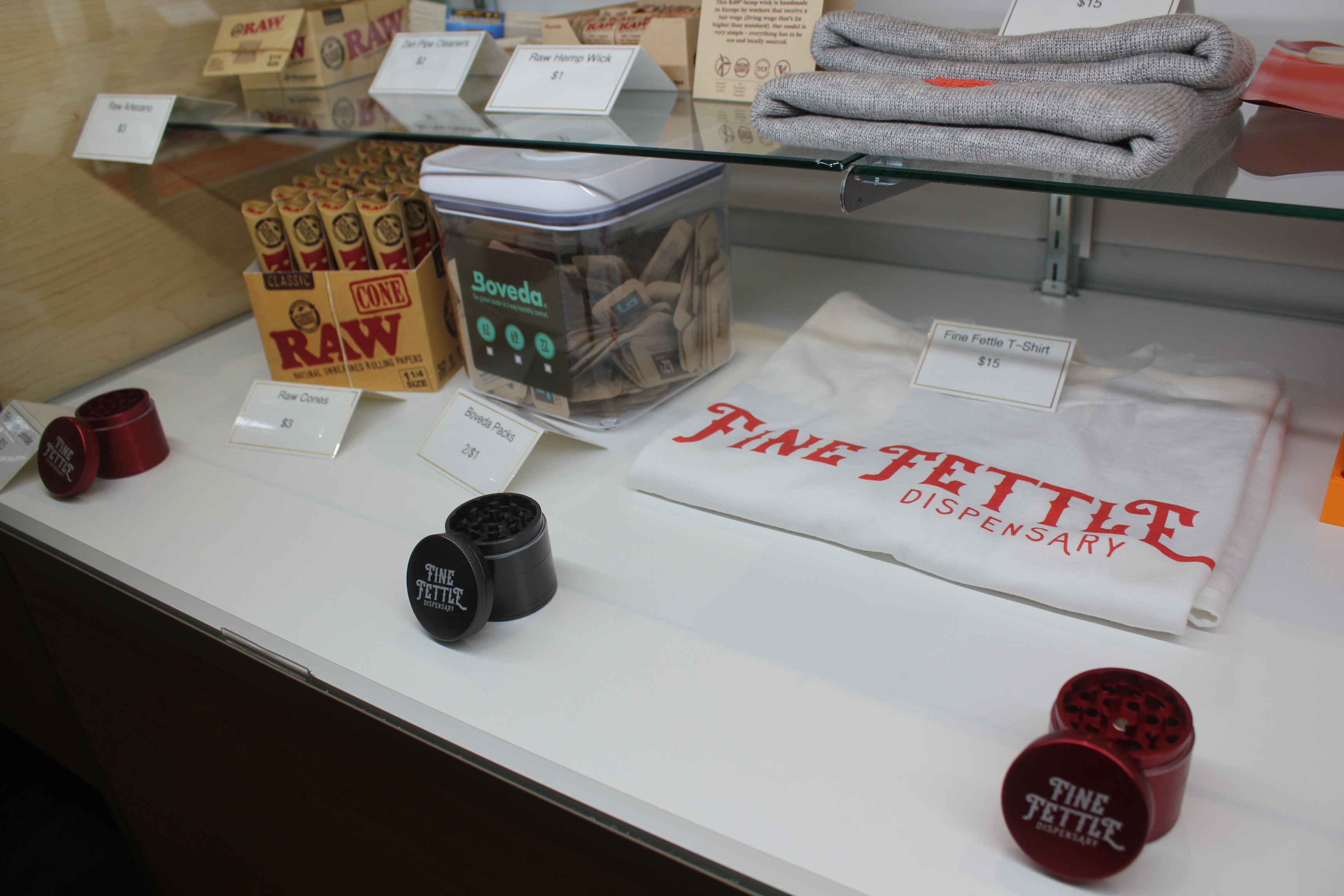 Legal recreational cannabis sales are still likely more than a year away and state regulators must adopt a host of rules before the first adult-use pot shop can open its doors to the public.
But one area where plenty of restrictions already exist is in how cannabis businesses will be able to advertise their products.
Unsurprisingly, the rules are stringent, which will pose challenges to both cannabis businesses and the marketing firms they hire to craft and sell their brands.
The regulations, which will be monitored and enforced by the state Department of Consumer Protection, carry a strong focus on shielding cannabis advertisements from anyone under 21 years old.
For example, cannabis products cannot be advertised in print, television, radio or on the internet or billboards unless there is "reliable evidence" that at least 90% of the audience is 21 years or older.
DCP has already notified billboard advertisers they must take down signs currently promoting Massachusetts cannabis companies, which have been able to operate in the Bay State's legalized recreational cannabis market since 2018, if the ads don't comply with the law.
Those billboards for months have been highly visible to Hartford-area drivers traveling along I-91.
Other Connecticut regulations include not advertising within 500 feet of an elementary school, library, playground or child-care center. Advertisements also can't use symbols or imply that a product has any medicinal or therapeutic effects.
Besides the state restrictions, each municipality can further prohibit cannabis advertisements or even ban them.
"Regulations on what we can say and where we can say it are always a challenge," said Sean Crane, chief creative officer of Avon ad agency Mintz + Hoke. "But they can also be an opportunity."
Mintz + Hoke has decades of experience working with casino brands, another highly-regulated industry. But more recently it began work for Contentious Inc., a Brooklyn-based creative content partnership that works with several cannabis brands, including Pennsylvania-based Harvest House of Cannabis and EVOLAB of Denver.
"Marketing for cannabis is, in a word, fun," Crane said. "It's a lifestyle category more than anything else. Look, feel and sensibility are a top priority. We're, of course, selling a consumer product, but we're also selling a brand image."
"We expect the category to be highly competitive for that reason," he added.
Charlie Mason, CEO of Bethany-based brand communications agency Mason Inc., said he is watching the cannabis market as it evolves, and despite the stiff restrictions, is interested in getting involved. The company has years of experience advertising smokeless tobacco — a similarly-regulated sector.
"It's parallel to what goes on with the tobacco and alcohol industries," said Mason. "You learn to work within those boundaries. It's not always easy, but you learn over time what things will be allowed and what will not."
Fast-growing industry
Learning to navigate a new industry may come with its fair share of challenges, but there could be a substantial pay off as some experts say the cannabis industry will generate as much, or even more, tax revenue than alcohol in the state.
"I see it getting as big as the alcohol industry," said Benjamin Pomerantz, a partner at Connecticut law firm Carmody Torrance Sandak & Hennessey and managing director of its cannabis practice. "States where adult use is already allowed, the cannabis industry is starting to rival the alcohol industry."
Pomerantz said a good way to measure what's going to happen in Connecticut is by looking at what's happening in other states — like Illinois, Colorado, Michigan and California — that have already legalized recreational use of the drug.
For example, in Illinois, 11 months after cannabis sales were legalized in Jan. 2020, the Chicago Sun Times reported that marijuana tax revenues were only about $3 million less than the $25.74 million in taxes collected from alcohol sales.
Trade publication MJBizDaily in February predicted Connecticut's recreational marijuana market would generate $250 million in adult-use sales in year one, and $750 million by year seven.
The state Office of Fiscal Analysis projects the Connecticut cannabis industry will generate $55 million in annual tax revenue by fiscal 2026.
With an industry that is expected to blossom, Mason said he suspects there will be a surge of advertising agencies competing for business. That will last for a few years before an industry "shake out" leaves only a handful of dominant players.
"There will be quite a bit of activity because people want a share of the market," Mason said. "This is a giant revenue source for the state. It's going to be fascinating to see where all this goes."
With money comes responsibility
Tony Cashman, CEO of Glastonbury-based advertising agency CashmanKatz, said his firm is currently working with a national client that caters to the cannabis industry, which he described as a "new frontier."
Cashman said that in addition to the regulations placed on advertising, there needs to be viable means of education and awareness to the public and stakeholders affiliated with the industry.
"It's a huge responsibility," he said. "You're dealing with people's lives."
While the agency hasn't made a conscious effort to go after cannabis marketing, it's not ruling out potential business opportunities.
"We are not going to aggressively pursue dispensaries unless we see a good fit with its goals, mission and philosophy," Cashman said. "If we were to represent someone, we want to make sure they share the same values we do. It's a big responsibility and it needs to be done right."
Cashman said the best way to develop a successful marketing plan is to partner with a company from the beginning to help them develop a brand and position.
"We would want to develop their story and their value proposition," he said. "What is their objective and what makes them unique? Their mission and approach should be unique in a crowded field."
According to Cashman, putting a human face behind the cannabis product would be an effective way to market it.
"Tell the story of the people behind the product and how they come up with the best solutions for their customers," he said.
Crane, from Mintz & Hoke, said his agency has been advertising cannabis in other states on two primary channels: social media and in-store.
"The good news is that social is more often than not the single best channel to tell a highly-targeted story on a daily basis on a local level," Crane said. "That discipline has actually made us better advertisers on other, less restrictive brands and has aided, rather than hindered the creative process."
"It sounds counter-intuitive, but it forces us to shift the way we think and aligns with the way most people, not just younger audiences, are consuming media these days," Crane added.