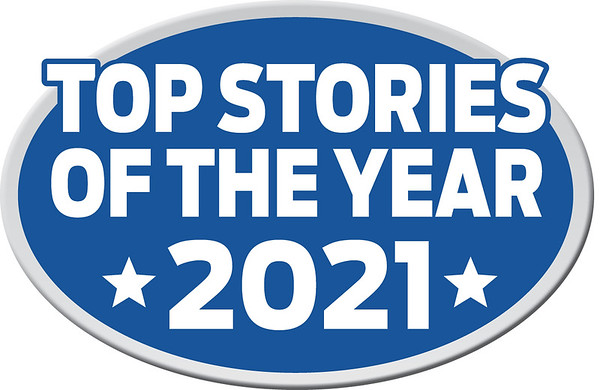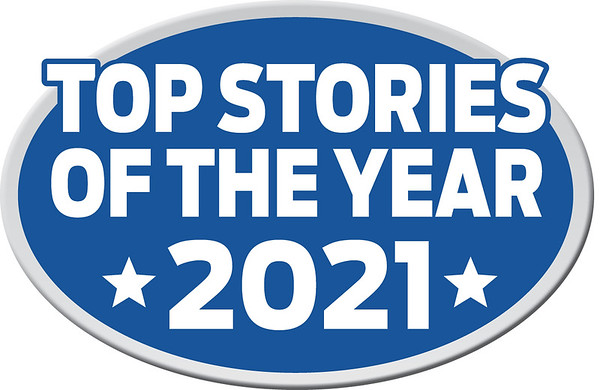 Though the covid-19 pandemic remained the dominant news story nationally and locally in 2021, the area also saw a number of unrelated crime and breaking news stories. Here's a list of some of the most notable in 2021:
PLAINVILLE TEEN DIES IN RIVER
What started out as an innocent swim on a warm July day ended in tragedy for two teenagers, one of whom was from Plainville. State officials said the teens were swimming in river waters that were unusually strong and deep because of all the rain the state had seen in the weeks prior.
The bodies of the teens, identified as Anthony Nagore, 17, who was from out-of-state, and Lucas Brewer, 15, of Plainville, were found several days after they went missing, but long after officials said they were in the midst of a recovery effort, as opposed to a rescue.
State officials at the time warned others about the dangers of swimming in the river, especially because of the high water level, which makes it easier to get swept underwater.
NEW BRITAIN MAN KILLED IN SHOOTING
The life of a young New Britain man was cut short in September when he was shot multiple times in a West Street residence. Police identified the victim as 25-year-old Jordan Williamson, who was taken to an area hospital and pronounced dead.
Police said officers on Sept. 22 around 9:26 p.m. were dispatched to the first floor of 176 West St. on the report a man had been shot. Police at the time noted their preliminary findings suggested "all parties involved are known to each other." An arrest in the shooting has not been reported.
JOGGER ALLEGEDLY KILLED BY TEEN DRIVING STOLEN CAR
Connecticut has seen an increase in stolen cars recently, but the dangers that accompany such a trend were never more evident than during a tragedy in late June. A New Britain man, described by his wife as "a great Pole and a patriot," was jogging in the area of East and Belden Streets when he was struck by a car and killed, according to police.
Police later said they arrested a 17-year-old, whose identity cannot be released because he is a minor, in connection with the fatal accident. The teen was found hiding in a closet in his New Britain residence. He was charged with first-degree assault, reckless driving and first-degree larceny by possession.
Police said the 17-year-old and another suspect were caught on surveillance fleeing the hit-and-run. They were in an Audi that had been reported stolen from Hartford.
TWO BOYS SERIOUSLY BURNED IN BONFIRE
A late-summer bonfire outside a Bristol home ended nearly as bad as it could have after two young boys were seriously hurt. Police at the time said an accelerant was introduced to the fire, at which time the boys, ages 5 and 7, suffered serious burns that landed them in burn units at regional hospitals.
The older child returned home days after the incident, which was reported on Sept. 5, having suffered second- and third-degree burns to his arm, face and chest, according to his father. The other boy, who was treated in a burn unit in Boston, suffered more serious injuries and required more hospitalization. Days after the incident, he began breathing on his own again and was able to be taken off a ventilator.
GOOD SAMARITAN KILLED IN CAR ACCIDENT
A Good Samaritan found himself the victim of a fatal accident July 6. The victim, identified as 62-year-old Andy Azab of Oakville, was killed while trying to help someone who had been involved in a separate crash.
According to state police, the accident occurred on I-84 west off the Exit 28 on-ramp around 6:30 p.m. State police said the victim was standing in the travel area of the highway, attempting to help a motorist who had become disabled following a car crash on the left side of the road.
The 62-year-old was taken to the Hospital of Central Connecticut in New Britain, where he was pronounced dead.
TWO MEN KILLED IN MOTORCYCLE CRASH
Two men died in a motorcycle crash in Berlin in September, and a third was injured. Police identified the victims as New Britain residents Dennis Siwik, 68, and Christopher Zduniak, 51.
The accident that killed the two was reported Sept. 4 on Mill Street, which is also known as Route 372, near the Route 9 on-ramp. Three motorcycles, each with one person aboard, were involved.
Police said Siwik was pronounced dead at the scene. Zduniak was taken to Hartford Hospital and later succumbed to his injuries, according to police. The third operator sustained injuries that were not considered life-threatening, police said.
SHOOTING SPREE IN MULTIPLE TOWNS
On May 30, police allege Southington resident Floyd Gollnick, 75, went on a shooting spree, committing shootings in Southington, Bristol and Hartford, before leading police on a chase that ended in Middletown.
That day, Bristol police said officers were dispatched to Crowley RV located at 9 Barber St. for a report of shots fired. Police found several bullet holes in the windows of the business. Crowley was closed at the time, and there were no injuries reported.
In Southington, police received seven reports of shooting on May 30. These included occupied homes at 2344 Meriden-Waterbury Turnpike, 156 School St., 216 Flanders Road and 376 North Star Drive, as well as 750 Meriden-Waterbury Turnpike, which is a church, Polumbo's Service Center, at 828 Meriden-Waterbury Turnpike, and Hartford Healthcare Group, at 70 Meriden Ave.
No injuries were reported in any of the shootings. Police said each location had some kind of nexus to Gollnick.
Gollnick has also been charged by state police. According to troopers, Gollnick on May 30 fired multiple shots into the Capitol building from a car that was parked on Capitol Avenue. No injuries were reported, and the bullet holes were not discovered until June 1.
TEEN KILLED IN CAR ACCIDENT IN BRISTOL
A teenager was struck and killed during a car accident in Bristol on March 10. Police identified the victim as Bristol resident Benjamin Guage Guinen, 19. According to police, officers shortly after 8 p.m. were dispatched to the intersection of Barnes Highway (Route 72) and Lincoln Avenue on the report of a car accident involving a pedestrian.
Police said Guinen was taken to an area hospital, where he died from injuries sustained in the crash.
MARIJUANA RECOVERED TESTS POSITIVE FOR FENTANYL
State officials in November said marijuana linked to an overdose in Plymouth a month earlier – one of several in town – tested positive for Fentanyl, a powerful opioid that is 50 to 100 times more potent than morphine.
"This is the first lab-confirmed case of marijuana with fentanyl in Connecticut and possibly the first confirmed case in the United States," state Department of Public Health Commissioner Manisha Juthani said at the time.
The DPH had been receiving reports of overdose patients who showed opioid overdose symptoms and required naloxone for revival. These patients denied any opioid use and said they had only smoked marijuana, state officials said.
Connecticut saw 11 such cases of this in July, nine in August, another nine in September and 10 from Oct. 1 to Oct. 26. These took place across the state with no detectable pattern, state officials said.
In early October, Plymouth experienced multiple overdoses in which individuals needed Narcan. They reported having only smoked marijuana. Plymouth police were able to secure a sample from one of the scenes, which state officials said was later confirmed through a lab test to show the marijuana had been laced with Fentanyl – which has been linked to an uptick in overdose deaths in the last several years.
SHOOTING AT HUNTINGTON WOODS
A shooting in Bristol landed a woman in the hospital on Aug. 30. Police at the time said she was in stable but serious condition. They later said she was expected to survive.
Police called the incident a robbery and announced two arrests just over a week later. Malkisua Rosado, 26, of no certain address, and Jaymily Ortiz, 31, of 200 Prospect St., each face charges in the shooting at the Huntington Woods apartment complex, located at 200 Blakeslee St. Rosado has been charged with first-degree robbery and first-degree reckless endangerment. Ortiz has been charged with first-degree assault, first-degree robbery, illegal discharge of a firearm and criminal possession of a firearm.