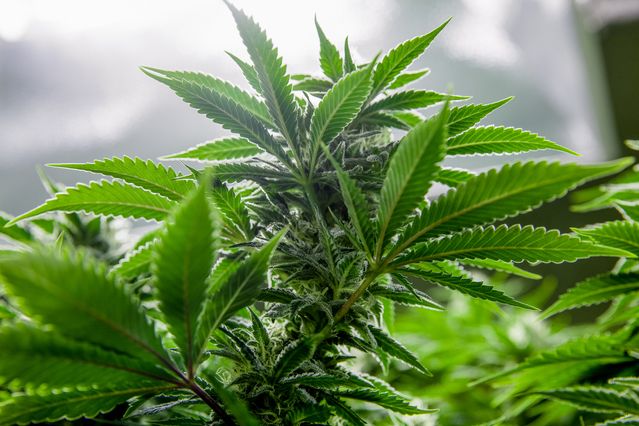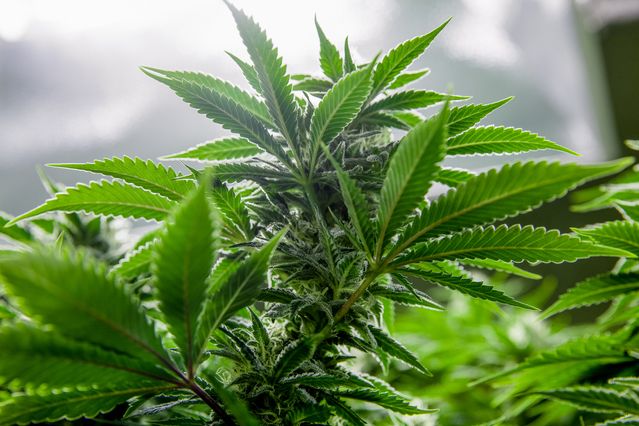 American cannabis chains continued to outperform their Canadian counterparts in the September quarter—by a widening margin. While U.S. operators like Curaleaf Holdings
and Green Thumb Industries grew sales by a respective 74% and 50% over the prior-year quarter, Canadians like Cronos Group and Canopy Growth took write downs of $220 million and $87 million, respectively, because they can't sell what they've got.
The licensed cannabis industry in the U.S. now has annualized sales of $25 billion, on its way to $75 billion …$80 billion, or more, Green Thumb chief executive Ben Kovler told Barron's Thursday. His company is preparing for the start of adult recreational sales— within the next year or so —in four big states: New Jersey, New York, Connecticut and Virginia.
After reporting quarterly cash earnings growth of 53%, Green Thumb saw its shares (ticker: GTIBF) jump 15% Thursday to $25 on the over-the-counter market—where the stock must trade because the federal illegality of state-licensed cannabis prevents U.S. stock exchanges from listing the shares of American operators. Earnings before interest, taxes, depreciation and amortization (adjusted further for noncash charges) were $81 million, or about 36 cents a share, on sales of $234 million.
The stock of Green Thumb and other U.S. operators got a brief boost early in the week, on news that House Republicans led by Rep. Nancy Mace (R-SC) were preparing to introduce a bill to federally legalize marijuana. But even after Thursday's gains, Green Thumb remains well below its February peak of $39.
Kovler said his main desire for federal reform is an amnesty for the 40,000 prisoners serving time for marijuana convictions. He certainly would like to be welcome in the federal banking system and U.S. stock exchanges, but Green Thumb has done fine without them. "We've built the business to prosper despite this federal weirdness," said Kovler.
Curaleaf's Sept. quarter sales of $317 million were as expected, but its $71 million in Ebitda — equivalent to about 10 cents a share — was shy of the more than $90 million expected by analysts. That disappointment set the shares (CURLF) back from $11 on Monday, to a Thursday price of $9.84.
The U.S. chain
Cresco Labs (CRLBF) reported Sept. quarter sales growth of 41%, to $216 million. But its report of $56 million in Ebitda was possible only after adjusting for noncash charges like a $291 million impairment for Cresco's unsuccessful acquisition of a distributor called Origin House.
North of the border, Canadian companies Cronos (CRON), Canopy (CGC) and Aurora Cannabis (ACB) continued to struggle with the inventory, facilities and acquisitions that they piled up when investors threw money at their U.S.-listed stocks. Particularly embarrassing was the Cronos announcement of an impairment of at least $220 million on its U.S. operations that sell nonintoxicating CBD products. With sales that totaled just $5 million in this year's first half, the U.S. business consists largely of the Lord Jones products that Cronos acquired for $300 million in 2019 from sellers who included Cronos chairman and former CEO, Mike Gorenstein and his fellow board member Jason Adler.
Green Thumb's Kovler said his company looks hard at industry M&A opportunities, but prefers careful growth. "We don't want to swing and miss," he said. "We'd rather do nothing."
Write to Bill Alpert at william.alpert@barrons.com