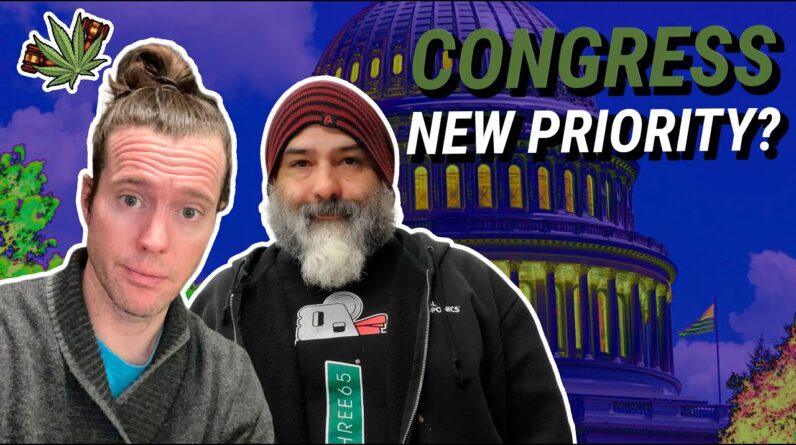 Why Legalization Should be a Priority For The Congress
As the midterm elections approach, a new poll finds that a majority of Democrats believe that legalizing marijuana should be a top or important priority for Congress. The survey from Morning Consult and Politico that was released on Wednesday asked registered voters about 13 different issues and the extent to which they should be congressional priorities.
Four out of ten voters overall said ending prohibition should be prioritized, with Democratic voters being the most likely to say so. A majority of Democratic voters (53%) said marijuana legalization should be a top or important priority for Congress, compared to 39% of Independents and 34% of Republicans.
With more states moving to legalize marijuana, both medically and recreationally, it is an issue that has significant support from voters in general. Legalization could have a significant impact on tax revenue and the economy, as well as criminal justice reform. It is an issue that Congress should consider prioritizing in the near future.
? We can help with your cannabis business. Get in touch here! (https://bit.ly/3jHLITp)
? Mastermind 10% Discount Code: AppDoneRight (https://bit.ly/3LXJf4S)
? Subscribe to CLN for more plants content! (https://bit.ly/2VJUAQr)
? Become a member for exclusive perks! (https://bit.ly/2UavaLj)