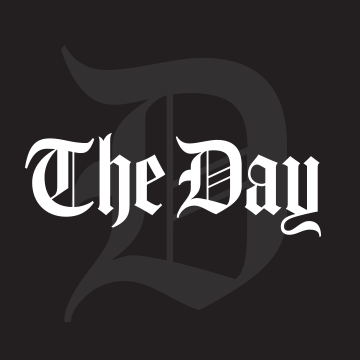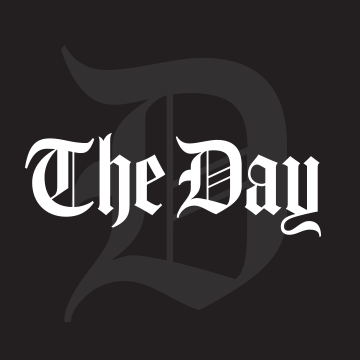 When Stonington residents voted Tuesday to allow cannabis businesses to operate, the town became the first municipality in southeastern Connecticut to clearly state where it stands on the issue.
Groton Town Manager John Burt said he had been watching the vote in Stonington. "I think it's a sign of how much more socially acceptable the use of cannabis is today," he said.
Other towns and cities in the region are considering whether to prohibit or regulate cannabis sellers. Under a July 1 state law that legalized the use of recreational marijuana in Connecticut as well as the sale, growth and production of cannabis products, the decision to prohibit or regulate such businesses are up to the towns and cities. Without any action, one retailer and one producer is allowed for each 25,000 residents as long as they conform with a long list of state regulations.
Municipalities also can bill cannabis businesses up to $50,000 for the extra police and infrastructure required for the businesses to open. Towns also can implement a 3% tax on marijuana sales.
When people interested in operating a cannabis business can begin applying for a license has not been determined yet but Department of Consumer Protection Communications Director Kaitlyn Krasselt said the goal is to have retail sales begin at the end of 2022.
Most of the licenses, in areas such as growing, processing, sales and delivery, will be determined by a lottery. Social equity applicants will get half the licenses at half the cost. They must earn no more than 300% of the median household income and have lived for at least five of the past 10 years, or nine of their first 17 years of life, in areas with an unemployment rate greater than 10% or a high rate of drug arrests. The licensing timeline will be determined once the Social Equity Council overseeing those applicants completes its work.
For retailers, the total fee for a provisional and final license is $30,000, or $15,000 for social equity applicants.
The state's current medical marijuana dispensaries can apply for a license to sell marijuana for both medical and recreational use but the conversion fee is $1 million, or $500,000 if the business has a social equity partner. The region's only two dispensaries are located in Groton and Montville.
In advance of the licensing, the state Department of Consumer Protection has published 54 pages of specific policies and procedures that growers, retailers and producers of cannabis products need to follow.
Here's where the issue stands in area communities:
City of Groton
City of Groton Mayor Keith Hedrick said he and the city planner are looking at the pros and cons of cannabis businesses, but no decisions have been made by the City Council or the Planning and Zoning Commission.
"We're looking into our options on what we can do and when do we want to take our next steps," he said.
He said the city also plans to revise its ordinance to specify that, in addition to tobacco products, marijuana also will not be allowed to be smoked in the parks.
Hedrick added the city is evaluating its hiring practices and policies and determining if any other ordinances will be impacted by the new law.
"We're evaluating if they need changes and where changes will need to be made," Hedrick said.
Stonington
Residents voted 2,106 to 1,816 to reject a proposed ordinance that would have prohibited a cannabis establishment within the town. This means the town can permit one marijuana shop and one producer/grower to operate.
The retail business is expected to not only be lucrative for its eventual operator due to its proximity to Rhode Island, which has not legalized marijuana, but also for the town, which can place a 3% tax on its sales. That could result in hundreds of thousands of dollars of annual tax revenue.
Now that the town has decided to allow cannabis businesses, Town Planner Keith Brynes said Wednesday the Planning and Zoning Commission will discuss how it wants to treat cannabis businesses in the zoning regulations, such as a special use allowed in a certain area or under certain rules.
Borough of Stonington
As a separate municipality, the borough also can have one producer and one retailer. Warden Jeff Callahan said the first step is for the Board of Warden and Burgesses to discuss the issue and take action if needed. Callahan said he is not in favor of having a cannabis store in the borough because of traffic issues on the narrow streets and lack of parking.
"With the town now having it, I don't see a need for it in the borough," he said.
The only site in the borough that has a large amount of off-street parking is the sprawling Velvet Mill on Bayview Avenue, which is home to shops, artist studios and galleries, a farmers' market, a brewery, pizza shop, restaurant, coffee shop, bakery and numerous other businesses.
The borough Planning and Zoning Commission also is planning to meet and decide whether to place a moratorium on cannabis businesses.
North Stonington
First Selectman Mike Urgo said there has been no discussion in his town about prohibiting sales and production of cannabis products. He said he expects the town's Planning and Zoning Commission to take up the issue.
Like neighboring Stonington, a retail shop is expected to be especially lucrative due to its proximity to Rhode Island. Drivers who turn north off Exit 92 of Interstate 95 are quickly on Route 2 in North Stonington, where there is a large amount of undeveloped land.
Norwich
City Manager John Salamone said the city has not made any final decision on whether to allow marijuana businesses or growers. He said he expects the council to discuss its options after the November election, when new members will be elected.
He said the city has several options. It could choose to do nothing and then the businesses would be allowed. He said the city also could regulate them like liquor stores, and the City Council, which is the zoning authority, could establish rules and prohibit them in some areas, such as near schools. He said residents also could petition for a referendum vote on the issue.
Town of Groton
Town Manager Burt said the Town Council has not had any discussion on a potential ban but the Planning & Zoning Commission plans to hold a public hearing Tuesday at 7 p.m. via Zoom on a regulation to prohibit marijuana establishments. He said the intent is not to permanently prohibit them, but to allow time to update the town's zoning ordinance.
East Lyme
The Board of Selectmen this past week set an Oct. 20 public hearing on a proposed ordinance that would ban dispensaries in town and prevent people from smoking cannabis in public for six months. The next day, a Zoning Commission public hearing is scheduled on a proposed amendment to its regulations that would allow dispensaries in the town's light industrial zone.
A ban issued by selectmen would override an approval by the Zoning Commission, according to First Selectman Mark Nickerson. The public can petition to have a ban rescinded within 10 days of publication of the ordinance in the paper. A majority vote of at least 200 taxpayers at town meeting would be required to overturn the ordinance, according to the town charter.
Old Lyme
An Oct. 12 public hearing in front of the Zoning Commission will give residents the chance to weigh in on a prohibition of all cannabis establishments within town borders "to prevent negative unintended consequences of its sale, production or distribution."
Preston
The Planning and Zoning Commission unanimously approved a six-month moratorium on cannabis establishments to allow time to review the new state law and adjust local zoning regulations. The moratorium will run from Sept. 20, 2021, through March 20, 2022.
New London
The city's Planning and Zoning Commission has held an informational meeting to discuss the state law and plans another informational session in the future to sort out details. The information session is a precursor to what is expected to be a zoning amendment that will outline specific zones or restrictions on where a recreational marijuana shop can be opened.
Montville
Mayor Ronald McDaniel said Town Planner Liz Burdick is working on navigating the new marijuana laws. He added there is interest from The Botanist, the medical marijuana dispensary on Route 32, to expand into a hybrid medical/recreational dispensary.
"I have not experienced any public outcry against recreational marijuana and the town could certainly benefit from the additional tax stream," said McDaniel in an email.