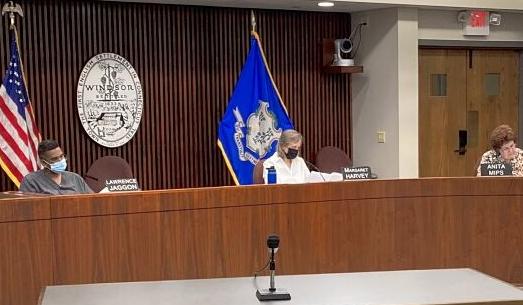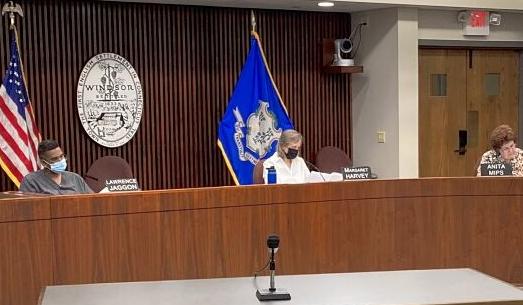 WINDSOR — Planning and Zoning Commission members on Tuesday unanimously approved a four-month moratorium on applications for the recreational sale of marijuana, giving them time to hear community feedback before finalizing any regulations.
Town Planner Eric Barz, who wrote the moratorium and introduced it to the commission during Tuesday's meeting in the Council Chambers at Town Hall, said he decided to "put the brakes on" regulations to better understand what the community wants.
"I thought it best to hold on a little bit to try to take the pulse of the community," Barz said.
Commission members heard from two residents who said they were opposed to recreational marijuana sales before approving the moratorium in a 5-0 vote. Members also approved new housing regulations that will allow the town to work toward being a vital, transit-oriented community.
Adult use of recreational marijuana became legal July 1 in Connecticut, but the law allows municipalities to amend zoning regulations or local ordinances to ban recreational marijuana establishments. The law also states that if 10% of municipal voters sign a petition, the town must hold a referendum on the question during its next election.
Similar to medical marijuana dispensaries, vendors who are interested in selling recreational marijuana will require a special use permit.
Connecticut's marijuana law grandfathers in "hybrid" facilities — medical marijuana dispensaries that also seek to sell recreational pot — and Barz didn't want that stipulation to be a back door for establishments to bypass the moratorium. Windsor does not have any medical marijuana dispensaries.
Commission members discussed the possibility of holding a public forum to get community feedback, and recommended that residents send letters or emails to the commission voicing their opinions.
"It's not a popularity contest," Barz said. "This commission is going to do whatever is in the community's best interest."
Although no residents were present during the commission's marijuana discussion, commission member Jill Levine read emails from two residents — Bonnie Karkowski and Michele Vannelli — who both voiced their opposition to recreational marijuana sales.
"We should never put potential revenue above the health and safety of our residents," Karkowski said.
Vannelli said she finds smoke of any kind "objectionable" and would prefer for her and her grandkids not to be subjected to "the noxious odor marijuana produces."
"I urge this commission to examine whether granting dispensaries in town is the best use of our tax dollars," Vannelli said.
Barz noted that the Town Council regulates public marijuana consumption after both Karkowski and Vannelli had alluded to prohibiting it in their comments.
The law allows individuals age 21 and older to possess or consume up to 1.5 ounces of "cannabis plant material" and up to 5 ounces in a locked container in a home or in the trunk or locked glove box in the person's vehicle. Retail sales of recreational cannabis in Connecticut are not expected to begin until the summer of 2022, at the earliest.
Finally, commission members approved building regulations that would create flexibility for developers to add more housing units to buildings within the town center and Wilson neighborhood, allowing for greater residential density near the Amtrak station.
Barz said that the current cost of labor and materials make it extremely difficult to build housing that residents can afford. The updated regulations would allow developers to fit 35 bedrooms and/or studios per acre, compared to the previous 20 per acre, without increasing the height of buildings.
Windsor has a reputation as a transit-oriented community — with the train station and multiple highways and bus services.
Town Manager Peter Souza said he has seen a trend in the last five to eight years of houses and apartments transitioning from two- and three-bedrooms to one-bedrooms or studios.
Barz said the new regulations will create a vitality and encourage redevelopment in those two areas of town.
"We have several developers that are very interested in this (regulation) being adopted and they would be coming in shortly," Barz said.