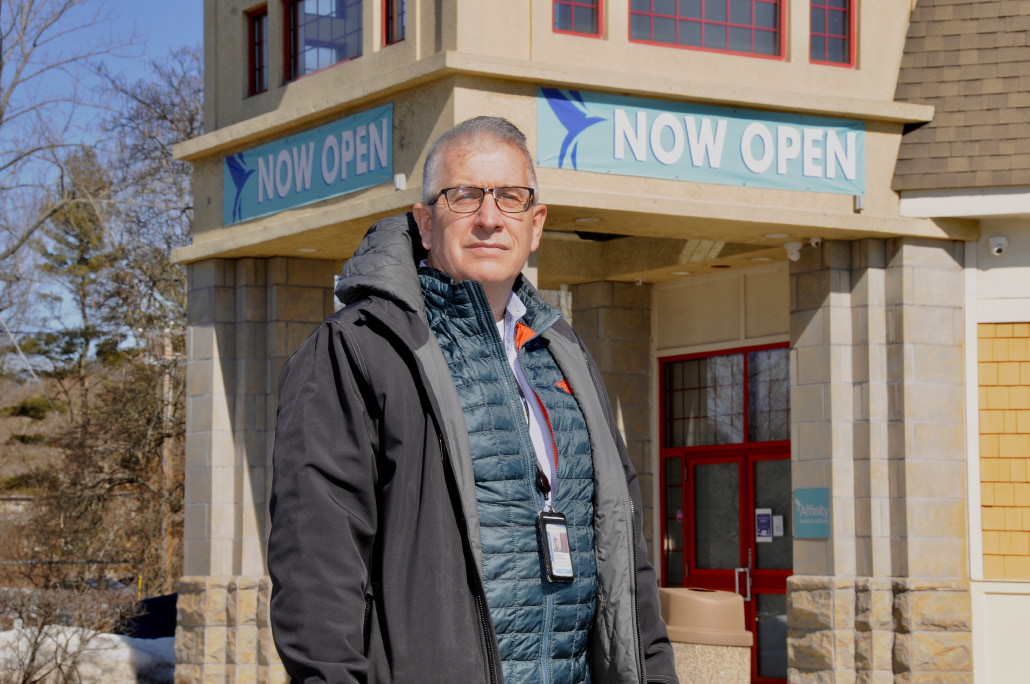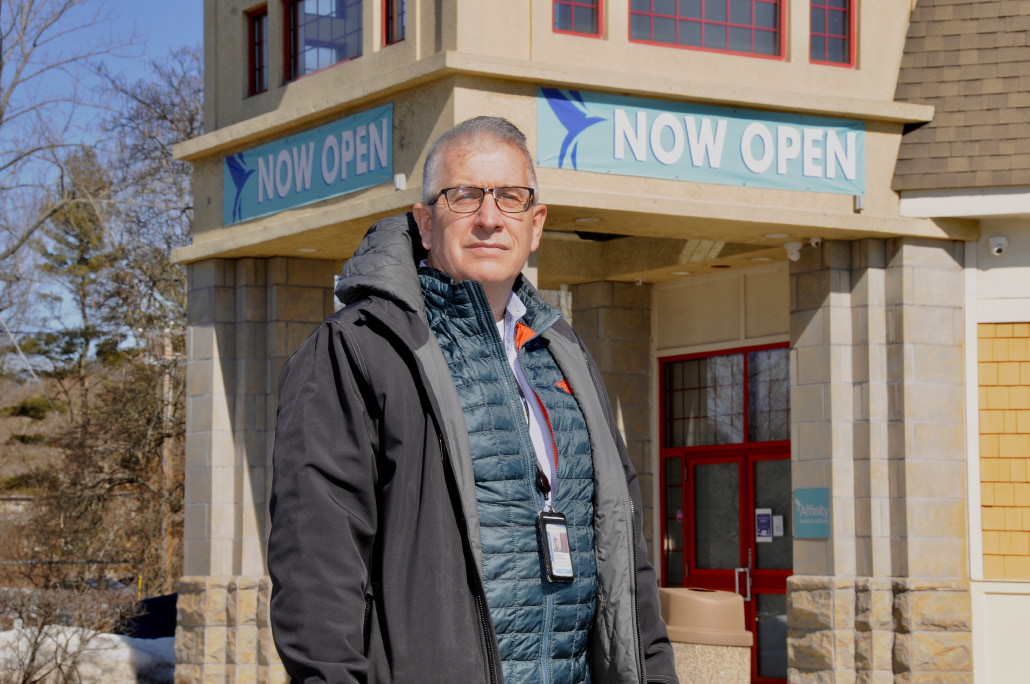 An emerging industry with 50,000 customers and tens of millions of dollars in annual revenue would be attractive for most banks and credit unions.
Except if it's the state's medical marijuana industry.
Of the 146 banks and credit unions operating in the state, a mere five — three banks and two credit unions — are banking licensed marijuana operators, and to a limited extent, mainly focused on deposit services and cash management rather than loans, according to an industry expert.
Strict and costly compliance measures to ensure institutions don't run afoul of federal law, which still deems marijuana to be illegal, are a key worry. Also playing a role is a conservative culture within many banks and concerns about offending certain clients, despite a growing public acceptance of the drug.
The question now, as Gov. Ned Lamont pushes hard this legislative session for adult recreational pot sales, which could bring more than 300,000 new customers and dozens of new retail and grow businesses to the state, is whether credit unions and banks here will continue to lose out on the action to private investors, hedge funds and others who have backed the sector thus far.
"I think there is still some of that sentiment around the state about touching this business that is still brand new, and people who grew up with 'Reefer Madness' are now considering whether or not to bank marijuana money," said Bruce Adams, president of the Credit Union League of Connecticut. "But at some point I think everybody knows that if you're not taking a piece of this business after it's legitimized, you're leaving some opportunity on the table."
The five institutions that are banking Connecticut's licensed medical marijuana businesses aren't public about their efforts, but they are known to Kevin Hart, president of Green Check Verified, a New Haven-based provider of regulatory software to banks and credit unions that opt to delve into the cannabis niche. Hart declined to name any of the financial institutions, but he said all are state-chartered and two are Green Check clients.
"They still worry about reputational risk among account holders," Hart said. "It's not a Connecticut thing or a New England Puritanical thing, it's a nationwide phenomenon that's always existed."
However, Hart sees things changing sooner than later.
Legalization in other states has led to an increasing number of lenders dipping their toes into the water.
And legalization advocates are also hopeful that the Biden administration and a Democratically-controlled Congress will put to bed seven years of unease over the potential for federal law enforcement to crack down on state-licensed marijuana businesses.
Indeed, financial institution buy-in could play a key role in helping Lamont and other Connecticut Democrats achieve the social-equity measures included in their legalization push, including allowing entry-level licenses for small-scale cannabis growers.
To ensure smaller, minority-owned businesses are given a place in the industry they'll need access to significant amounts of capital to launch their operations. If banks aren't willing to lend them money, they might need state or other outside support.
Data shows that minority-owned businesses (outside the marijuana industry) already have a harder time accessing credit from traditional financial institutions.
Gaming it out
If both state legalization and federal legal changes happen, bank and credit union industry officials predict a fast transition into the sector.
A number of the state's largest credit unions are essentially ready to pull the trigger when the time comes, said Adams.
However, in a scenario where Connecticut legalizes recreational pot but federal law remains the same, the state is likely to see only a modest increase in institutions willing to bank cannabis businesses, no matter the potential financial gains, said Thomas Mongellow, CEO of the Connecticut Bankers Association.
"You could potentially see a very small number of banks get into it" in a split scenario, Mongellow said.
In written testimony last month, Banking Commissioner Jorge Perez told state lawmakers that banking activity hinges on federal law.
"Since the legalization of marijuana for medical use, banking a controlled substance has presented challenges to the financial services industry," Perez wrote. "These challenges remain and without changes at the federal level, banking marijuana-related businesses will be limited."
Mongellow agrees that federal legalization or significant easing of restrictions is the key.
"That would significantly enable banks to be more active," he said.
And if that doesn't happen, private investors will likely continue to dominate the industry.
"The cannabis business has no problem raising capital," Mongellow added.
Department of Consumer Protection Commissioner Michelle Seagull, whose agency oversees licensing and compliance of the state's medical marijuana program, said no Connecticut dispensary has become insolvent.
DCP seeks to reduce those risks when it vets license applicants, analyzing their capital levels to ensure they are adequate to build out their facilities and make it to revenue generation.
"This is an expensive business to get into and it is hard to get a traditional bank loan," Seagull said.
Bank lending is indeed rare, but Daniel Glissman, an attorney at MacDermid, Reynolds & Glissman in Hartford who counsels medical marijuana companies, says things have started to ease up a bit of late.
"There are some baking institutions that are dipping their toes into the water these days on lending in the cannabis world," said Glissman. "That's still on the earlier side. They're few and far between."
Dispensary owner finds banking partner
Pharmacist Ray Pantalena is no stranger to small businesses, having run four independent pharmacies and a nursing agency during his career.
At first, he figured running a medical marijuana dispensary might be different, since he had heard stories about dispensaries grappling with piles of cash due to banks refusing to accept their deposits and being unable to use credit cards for transactions.
However, Pantalena, who earned a Connecticut license and opened Affinity Health & Wellness in New Haven in 2019, says that's not how it's played out at all.
Affinity has "cashless" ATMs, which are terminals that accept debit cards and allow customers to make an electronic payment where physical money is never involved.
Others do pay in cash, but Pantalena said his credit union (which he declined to name) accepts the money and doesn't overcharge for the privilege. One reason a credit union is comfortable banking his business is because Affinity Health is a customer of Green Check Verified, he said.
Green Check's regulatory and compliance software gives banks and credit unions full visibility into every transaction made by a marijuana company to ensure there's no extra or missing money or other unusual activity, like pot being diverted or sold after hours.
"It's all dialed in, as long as you follow the rules and adhere to all the policies and protocols," Pantalena said. "It's run like a clock."
As more states legalize pot, Hart's four-year-old firm Green Check has grown to 18 employees serving financial institutions and their cannabis clients in 24 states.
"A year ago, we wanted 50 cannabis businesses on platform by March 2021, but as we sit here today our number will be over 750," Hart said.
Green Check is targeting a Series A investment round at the end of this year, he said.
While Pantalena doesn't view banking restrictions as any major concern for his business, he is still hopeful the federal government will legalize marijuana. That would make it possible for customers to use credit cards, a payment method that is nonexistent at dispensaries today due to the unwillingness of large credit card companies to allow it.
"It'd be nice if some things would change," he said.